Charles Alan Whittemore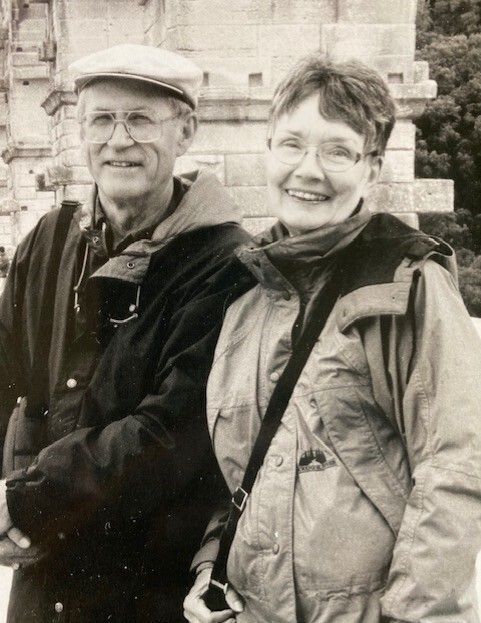 Charles Alan Whittemore passed away peacefully at home in Seattle, on December 28, 2022, from complications of Myelodysplastic Syndrome.  He was 87 years old.  Alan was preceded in death by his parents, Robert and Lolita; his brother Bob and sister-in-law Leslie; his brother Herb and sister-in-law Billie; his sister Sue; and his wife of 45 years, Bernice.  He is survived by his son Matt, daughter-in-law Kirsten and grandson Harrison; his daughter Beth and son-in-law Clint; his brother-in-law Bob Nebeling; his sister-in-law Sybil; the most loyal and generous nieces, nephews, great-nieces and great-nephews; and the kindest friends and neighbors from his many stops along the way.  Born in Grand Junction, Colorado, Alan spent his early years in Colorado and Nevada and his education and jobs led him to California, Colorado, Minnesota, Georgia and Oregon.  He earned degrees from Stanford University and the University of Colorado and spent his career as an accomplished research chemist at 3M and Georgia-Pacific, and as a chemistry professor at the Colorado Women's College.
After retiring, Alan lived in Leavenworth, Washington, the place he lived the longest and loved the most.  Alan read voraciously, often multiple books at once, watched his favorite shows on PBS, enjoyed opera performances and classical music concerts, cross-country skied, meticulously tended his yard and created beautiful pieces in his woodworking shop.  He was active in churches every place he lived, where he found comfort and friendship in each church community.
Like many Whittemores, Alan was wicked smart, a lifelong learner, an industrious worker and always early to his destination. He appreciated lively conversation, especially when there was opportunity to chuckle over a zinger or two.  He will be missed by family and friends.
No memorial service is planned at this time.
If you wish to honor Alan's memory, his favorite organizations were Upper Valley Meeting All Needs with Dignity (uvmend.org), where he was a regular volunteer, and Icicle Creek Center for the Arts (icicle.org), where he gleefully attended concerts of all kinds.  Blood transfusions allow people with blood disorders like Alan's to feel better and live longer, and the Whittemore family encourages all who are able to donate blood through your local Red Cross or blood bank.
---
Comments
This is a beautiful testimony of Alan's life. He leaves behind many friends who cared about him deeply. I will miss our many conversations and his ability to help me understand our many concerns about the world issues. Among many other qualities about him, I will miss his sense of humor and his hardy laugh. We were all made better, knowing him.

MaryCarol Nelson
---
I called Alan a brainiac and he surely was! An all round nice guy. I missed his spice and knowledge in our Faith Lutheran Book Club, Often times we would say I wonder what Alan would say to this?

Kate Farrar
---
I have missed Alan since he moved away to the west side. I was fortunate enough to live next to the best neighbor in the world and that's not an exaggeration. He was a joy to live next to. My heart hurts to know he's gone, but I'm glad he is with his beloved wife again. I'll always miss you Uncle Alan.
Janet Millard
---
Alan will be missed by so many. He was a good friend and, yes, wicked smart and funny!
Margaret Neighbors
---
I will miss Alan's zest for life, his intellect, sense of humor and his soft spots of kindness for others. I was privileged to know Alan through Bernice, my cousin. Most of my contact has been through family gatherings, holiday letters and later, emails. I have sweet memories of a family kayak trip near Bayfield in the Apostle Islands and when Alan and Bernice visited the Boston area. I wish Alan and family peace.

Marjorie {Margot} Pichotta
---
Alan was definitely 'one of the good guys!'
His joy, humor, and insight shined bright!

Judy Derpack
---