Marti Savarin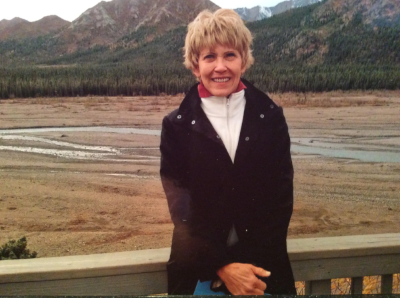 Marti Savarin (nee' Reinhart) born March 3, 1947 in Seattle, WA died peacefully June 20, 2017 at her home in Seattle surrounded by family and loved ones. Funeral mass to be held on Wednesday, July 12th at 3pm at St. Alphonsus church in Ballard with celebration of life to follow on site. 

Marti attended Catholic parochial school from primary at St. Theresa through secondary at Forrest Ridge and completing college at Seattle University where she graduated with a degree in professional home economics. After earning her bachelor's degree, she went to work for Westin hotels in downtown Seattle. Quickly promoted, Marti was given the opportunity to transfer to Houston, TX where she met and fell in love with her soon to be husband, Paul Savarin, also a transplant to TX.

Leaving Texas, the couple moved again and settled in Memphis, TN, a new city for each, for nearly 30 years where they raised their only daughter, Sabrina Savarin. The couple embarked on many joint entreprenureal ventures including party and event coordination for the Memphis Queen line riverboats and later opening a restaurant/blues night club called Blues Alley. Marti enjoyed many years as a restauranteur and well-known local business woman in the mid-South. Following the closure of Blues Alley, Marti persued a Master's degree in Leadership and Policy Studies at the University of Memphis and embarked on a career at Memphis City schools nutrition and food services division for many years.

In 1994, with ailing parents still in Seattle, Marti returned home to remain in Seattle for the next 23 years. In 2001, at the age of 54, Marti was diagnosed with advanced stage ovarian cancer. Beating all the odds, Marti not only survived her initial diagnosis, but lived a full and adventurous life for the next 15 years. Marti joined the Ballard pool, participated in swimming exercise nearly everyday and enjoyed wonderful friendships with her pool pals! She also found love again and cruised the world for nearly 5 years with her partner, Dennis Warren! When not embarking on world sightseeing, Marti was home with her daughter and son-in-law, Aaron Rehling, and was actively involved in the life of her only grandson, Miles Rehling. 

Marti is greatly missed by her surviving family members including her daughter, son-in-law, grandson, boyfriend and many close cousins and relatives as well as many friends in Seattle and Memphis. She was an inspiration to us all! 
 
---
Comments
This Is really for all her family; but special y for my dear friend Dennis whom i have known since 1953! I know How happy he was with Marti, but those years together no one can take away! Much love from Chile!
Carmen
---
Marti was such a beautiful person--inside and out. She was truly an inspiration to all who knew her. I shall miss her smiling face at the pool every day but somehow, I just know her loving spirit will be there and with all of those she loved.
Tye Morris
---
Marti was a kind and caring person, who will be missed by all who knew her. She was always so positive in her outlook, and genuinely concerned about others. We're so glad that we got to know Marti, and we'll always remember her. We're sorry for her suffering, and glad that she doesn't have to suffer anymore. We send our love and sympathy to Dennis, Sabrina, Aaron, Miles, and all of Marti's friends and relatives.
Robin and Judy
---
I was fortunate enough to know Marti when we were in the Home Ec program at Seattle University together. I still remember the day she came to school and realized that she was wearing two different shoes. The crazy thing was, they were even two different heel heights! All she could do was laugh and wear them for the rest of the day. I never saw her after we graduated but it sounds like she had a wonderful, full life.
Nancy (Baldinger) Klobucher
---
Love you Marti you were one of my favorites, you will be missed.
Pat
---
I met Marti at the Ballard pool deep water exercise class in early 2004 when we were both re-habbing from hip replacement. She gravitated to the "talkers' corner" with James, Sharon, Jeanne, Katherine, and sometimes Bessie, and me. She was so kind and so strong and so resilient. I was always so impressed with her will to live and not give in to the cancer. I miss her already!!
    
John Hushagen
---