Dianne Sue Wheat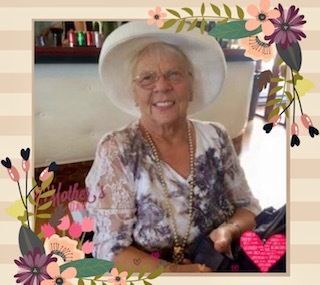 On Tuesday December 22, 2020, Dianne Sue Wheat, loving Wife, Mother, Grandmother, Great Grandmother, Aunt, Cousin and Friend passed away peacefully at the age of 78.
 
Dianne was born on March 15, 1942 on Vashon Island, Washington to parents John and Mabel Calhoun. Dianne spent her early years on Vashon where she attended school and met the love of her life, soulmate Michael Wheat. Mike would go see her all the time as she worked a cotton candy stand. After a short engagement they married November 3, 1961 in a small ceremony on Vashon. She attended Seattle University where she graduated with full honors.
 
After college it was time to start a family. Dianne and Mike welcomed their first Daughter Tamera Joyce in 1963, although Tameras life on earth was short she was a truly great treasure. They had three amazing children, The Oldest Child Tammy Jo was born in 1964, Middle Child John Michael born 1967 and Youngest Child Stacy Anne in 1968. Her children meant everything to her, you could hear her brag to everyone she met how she has the best family and she would do anything to make them safe, happy and loved. It showed in every hug, smile and of course the words "I love you to the moon and back".
 
Dianne worked at the McDonalds Corporation as an activities representative for 25 years. She held many responsibilities Community Liaison, Birthday Party Hostess (every child wanted her to do their party), Greeter to patrons who came in just to have coffee to visit and see her. Everyone who worked with her loved her and she was compassionately known as Mom. There wasn't a childhood friend of her 3 children that didn't refer to her as Mom as well.
 
Dianne had many passions, she loved going to Ocean Shores camping with her family every summer or later in life with just her husband. She loved to garden she would spend hours in the yard taking care of her plants and her Angel Garden. She loved collecting Angels, she gifted many Guardian Angels to her family and made sure they had one with them at all times. Dianne was also a member of the Highline Steel Lake Grange, she held officer positions, volunteered for many causes, she made many dear friends, and she loved the Grange campouts which her family accompanied her on many occasions. Dianne was a member at Burien Elks #2143 and her love for Elkdom showed in her many volunteering endeavors.  
 
Dianne was known for her quick wit, her infectious smile and her kind, compassionate spirit and her love for all. Her love for Angels should give you comfort as she is now watching over all us as "Our very own Guardian Angel". We will miss her until we see her again..
 
Dianne was preceded in death by her Father John, Mother Mabel, Husband Mike, Daughter Tamera, Sister Darla and Brother in Law Art. She is survived by her Daughter Tammy, Son John and Daughter in law Missy, Daughter Stacy and Son in law Bryant, Grandchildren Joshua wife Jennee, Danielle husband Erik, Taylor wife Robyn, Jaimee and Great Grandchildren, Amelia, Scarlett and Michael, Nephews, Nieces, Cousins and dear friends.
 
Beacause of Covid... There is no date for her Celebration of Life. We will schedule when restrictions have been lifted.  In lieu of Flowers and Cards please feel free to donate in her name to Ronald McDonald House @ rmhcseattle.org or Washington Elks Therapy Program @ https://waelks.org/resources/
---
Comments
She was one of the nicest and most wonderful people I've ever had the pleasure of meeting. She made me feel like a part of her family and I truly appreciated that. She will be dearly missed.

Zach Baskins
---
I didn't know Dianne for long, but have happy memories with her. I remember a Halloween party at John and Missy's house in which she dressed as a beautiful Senorita, red flowers in her hair. She always smiled and said she loved you when ever she saw you. I wear the "angel" pin she gave me for Christmas one year. I treasure it, and keep it handy.

Elaine Deebach
---
Dianne gave the best hugs. I got one every time I saw her. I know she is at peace and reunited with her soul mate. You definitely will be missed here on earth.

Kimberly Bassett
---
I was proud to call her mom. She will leave a hole in Bingo nights

Tammy Campbell
---
So sorry for your loss, sending my love and condolence.... XOXO
- Carole
---
(Mom) Many has called Mrs. D. Wheat. Works cannot express love many have for this beautiful woman. When she walked into room, she always had a kind word with her gorgeous smile. Will miss you.
- ByronSaunders
---
A beautiful and kind person. One that I was able to spend time with on Vashon when we all gathered in Burton for the holidays. All of the wonderful memories I have are of someone who you looked forward to seeing.
- Aaron Curtin
---
My husband Harold and Dianne husband Mike worked together. They became good buddies. Then I met Dianne. We all became very good friends. Dianne was one of the sweetest person. She was all ways upbeat and fun. Most captivating was her smile. She could light up a room with that smile. I know she touched many lives. I was blessed to have her in mine. I have an Angel pin she gave to me. It is a treasure to me. She was an Angel here on earth. Until we meet again my dear Dianne.
- Louanña Nerland
---
Ms. Dianne made my husband and me feel like family the first time that we met her. Although we only knew her for a short time, she always made us feel that she had genuine love for us. We are very blessed to have known such a truly wonderful lady. She is greatly missed.

Angela & Kris O'Neal
---