Dolores Schwartz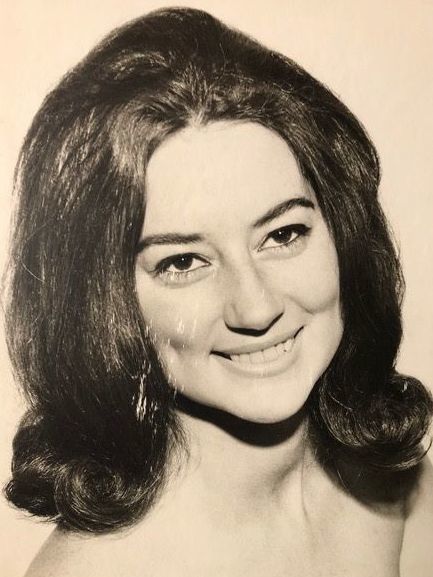 Dolores (Dee Dee) Schwartz passed away at the University of Washington Medical Center in Seattle on March 8, 2022. She was 85. Dee Dee was born in Hartford, Kentucky  in 1936, graduated from the University of Kentucky in 1958 and worked in Bandung, Java, Indonesia as an administrator for a team of US professors at a technology institute from 1959-1961. She moved to San Francisco, California  in 1962 where she met Allen Schwartz. They married in 1965. Their first son was born in 1968 and then moved to Mill Valley, California where they had their second son in 1970. She lost her husband in 1993. Dee Dee worked a variety of administrative jobs over the course of her career and retired in 2013. She moved to Seattle, Washington in March 2021 to be close to her family. She is survived by her two sons, two daughters-in-law and four grandchildren. Donations can be made in her name to the Southern Poverty Law Center.
---
Comments
DeeDee was the most amazing Mother in Law that one could hope to have—-so loving and so mentally sharp! The garden of my mind is filled with the flowers and foliage of many warm moments spent with DeeDee over the last 30 years…I will miss her deeply….
 
Diana Ferdana
---
Dee Dee your sweet memories will be with us and held dear to our hearts.
Linn & Van Bussmann
---
Aunt Deedee was cool! She was wide open in thought, word and deed. Giving always of herself, she adored her sons, their wives and her grandchildren. She also loved her extended family dearly. She was smart, beautiful and curious. She will be sorely missed.

Tea Hoffmann
---
Dee Dee always made me feel welcome and loved. She exuded brightness, warmth and beauty. She loved those boys with a deep passion and I'm sure imprinted on them their value of being good to others and the earth. She seemed to know something deeper that I did not. My love to Sam and Zach and all the family. She was a true gem.

Whitney Wright
---
Aunt Dee Dee was always so kind and generous to our family! Each year I was touched that she would faithfully remember our birthdays. Dee Dee was a lot of fun to be around! She will be remembered with heartfelt smiles.
Donna Hoffmann (niece-in-law)
---
I had the pleasure of spending a day with Aunt Dee Dee during a brief stay in North California a few years back and am grateful for that opportunity to have spent time with her as an adult. It's hard to make memories with long distance relatives and my memories from this day are so warm. We had so much in common, talked, ate, laughed, saw a movie, and bonded over a long, full day. She was a sweet, fun woman and she will be dearly missed.
Haley Hoffmann
---
I'm a friend of Zach's since the late 1980s and that's when I met Dee Dee. I recall a number of conversations with her in her living room and how she enjoyed books. Her kindness and generosity was memorable. She went out of her way to help me and others pack some new and used books in a 40 foot shipping container in Hamilton Air Force Base in Marin County that was being sent to Nigeria. Warm regards to Zach, Sam and their families.
 
Marty Otañez
---