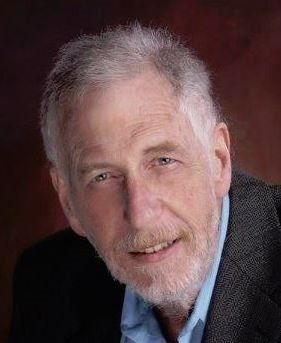 Bill died on March 17, 2016, in his home on Lake Union following a battle with cancer.  Born on November 13, 1946, in Tacoma, WA, to Carlos and Margaret Keasler, he spent his childhood in Lakewood, graduating from Clover Park High School in 1965.  In 1969, Bill married Caryl Schumacher, his high school sweetheart.  The two traveled extensively together across Europe and the Middle East, to India and Nepal before settling down in Seattle.
Bill earned his electrical engineering degree from the University of Washington, going on to work for a number of local technology companies as a computer systems designer and  manager, eventually forming his own business, Lake Union Logic.  Besides having the intellect to write impressive software programs, Bill maintained a lifelong curiosity about science, and read several magazines a month to keep up with new discoveries.
Bill was loved by friends and family alike for his quick wit, thoughtful insight, and natural leadership.  He cared deeply about his community of Seattle houseboats, and as president of the Floating Homes Association, he spent 30 years leading the fight to secure protective legislation and zoning measures and to encourage a sense of community.  He gave freely of his time and talents to ensure that floating home owners got a fair deal.  After retiring from the Floating Homes board, he created an archive of past newsletters dating back to 1963 feeling strongly that the history of Seattle's floating homes community should be preserved and available to the public.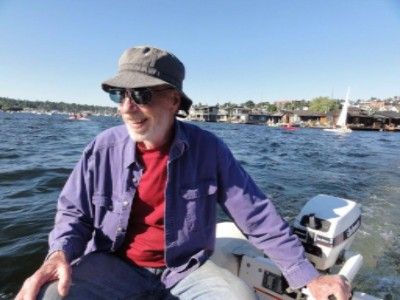 Growing up, Bill came to love water and boats from many blissful summers spent with family on the beach of Rocky Bay, south Puget Sound, and later at his parents' retirement home on Vaughn Bay.  Living on a Lake Union floating home and taking sailing trips north with his family were his greatest pleasures.  He loved campfires, kites and cats, usually bringing the family pet along on sailing trips.  Later in life, Bill learned to bake wonderful pies which he joyfully shared with friends and family.  His generous spirit and personal kindness will be missed.
Bill is survived by Caryl, his wife of 46 years, daughter Karen Caplan (Leigh), sister-in-law Kathy Keasler, niece Lily Keasler, brother-in-law Terry Schumacher, and nephew Jason Schumacher.  He was preceded in death by his parents and his brother Dexter Keasler.
Memorial donations may be made to the Fred Hutchinson Cancer Research Center or to the MPN Research Foundation.
A celebration of Bill's life will be held at Blue Ribbon Culinary Center, 2501 Fairview Ave. E., Seattle, on Saturday, April 30, 2-4 pm. 
Seattle Times article about Bill:  http://www.seattletimes.com/seattle-news/obituaries/floating-homes-savior-bill-keasler-dies-at-69/
Floating Homes newsletters:   http://fhanewsletters.lulogic.com/     
---
Comments
Sending our love and sympathy, Caryl.
marjorie Tuell and Jackie Tuell Joday
---
The world has lost a wonderful person who touched so many people with
his wit, intelligence and passion for our floating way of life. Bill
and his mentor Tetty Pitus, is the reason floating homes are still
a part of Lake Union. We owe them both a sincere Thank You.
I enjoyed working with him and will miss his present here on earth.
Mrs. Norton Fauchald (June)
---