Helen Louise Burgess Lindhorst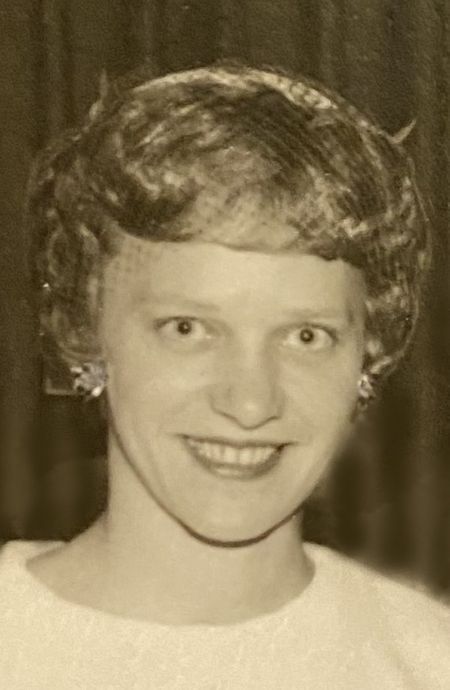 (12/16/1937 – 3/15/2020)
Just before midnight on March 15, Helen Louise Burgess Lindhorst died as a result of a respiratory infection to which she was made vulnerable by congestive heart failure and advanced vascular dementia.  She died on hospice in her daughter's home with her children all present.
Helen was born in Yakima, WA in 1937 just after the Great Depression.  This experience was imprinted on her in unique ways including her passion for gardening and putting up food, gleaning potatoes and hunting wild asparagus during her early years in Idaho, and her love of sewing and creating.  Back in the 1970's, she taught her daughters how to sew their own clothes and refused to buy them store-bought jeans, something her children never forgot. She continued to sew, crochet and knit throughout her life, winning blue ribbons at the SE Idaho State Fair every summer for her crocheted afghans, but to her utter frustration, never winning more than a white ribbon for her quilts.  
A dyed-in-the-wool  optimist, Helen married the crown prince of pessimism, Vernon Henry Lindhorst in 1961 and they built a house and home together in Ammon, ID until Vern died suddenly in 2012, shortly after celebrating their 50th wedding anniversary.  Helen designed the kitchen in her home, and repeatedly painted it the same sunny yellow throughout the 40+ years she lived on Georgia Lane.  Helen's focus on the bright side of life sometimes prevented her from acknowledging the harder things happening, a trait that was challenging for her children, particularly in the last year of her life when her declining health became ever more serious and life-inhibiting.  In her last months, whenever Helen woke up, she would sweetly say, "Well, good morning!" And when asked how she was feeling, she would always answer, "just fine," no matter what was happening. And yet, despite her love of romances and sweet treats, she was captivated by the news no matter how harsh, catching the morning, noon, evening and late editions each day, and faithfully reading the Idaho Falls Post Register from cover to cover before completing all the puzzles in the comics section.
One of Helen's great acts of creativity was the birth of her four children in a three and a half year period.  In the first year of having four children in diapers, her doctor ordered her husband to take care of the kids on Saturdays to prevent Helen from going insane.  She used that time to become a genealogist, learning the intricacies of micro-film, studying county records and visiting cemeteries across the country as she traveled, eventually producing two self-published books of family history.  As her children grew, she encouraged a passion for reading and history that has produced lifelong joy for them and her grandchildren. None of the family can pass a bookstore without finding something that needs to come home with them.  She also taught all of her children (and their sixth grade classes) how to dance, but that particular skill did not stick with any of them.
Helen loved the desert, whether the high desert of Prosser, WA where she graduated from high school in 1956, the Mojave desert around Las Vegas where she and Vern had their children in the 1960's or the sagebrush desert of the Snake River Plain where she lived for 53 years.  She was a lifelong Cougar after graduating in 1960 alongside her mother from the School of Education in the first class from Washington State University, after its change from Washington State College.  She actively took part in the fierce intra-family rivalry each Apple Cup season, such was her love of football and competing.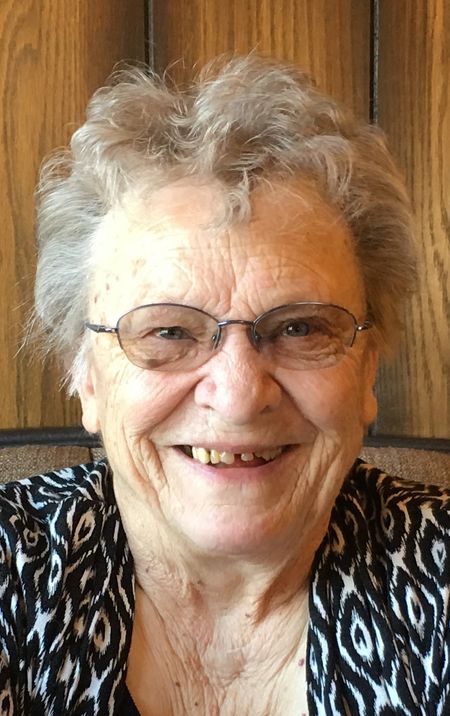 Helen had cornflower blue eyes which could spot deer hidden in the trees, and the hawk and osprey on their poles during long road trips.  As the family's navigator, Helen knew where she was when no one else did, whether on the backroads of eastern Washington or the cornfields of Kansas and Nebraska where her husband grew up.  Helen was a physical education teacher for a short while, and she loved biking, hiking, camping, and cross country skiing until early heart disease in her 50's began to limit her activities.  She and Vern hiked and backpacked the Teton Crest Trail, camped many weekends in a corner of the dam at Palisades Reservoir and picked huckleberries every August in Targhee National Forest.   
Duplicate bridge playing was one of Helen's passion in her later years.  She became a Life Master in her 50's, traveling with her friends from the Idaho Falls Bridge Club to tournaments and events.  Bridge was her main social outlet after her husband died, and she faithfully played every week, especially in games organized by her dear friend, Corky Parks.  Her children refused to learn bridge, but the entire family loved a good card game. Every gathering included rounds of Hand and Foot where the biggest strategic move was to figure out how not to sit behind Helen since she liked to take risks and prevent the next player from having opportunities to win.
At the end of her life, Helen told her children she had a good life, despite the anguish of losing her husband and her youngest daughter Tracy to sudden deaths.  She lived independently until the last 10 months before reluctantly allowing her children to take turns taking care of her, first in her home in Idaho and eventually in one of theirs in Seattle.  She is survived by her children, Taryn (Cindy), Ross (Amy) and Pam (Jack), and her grandchildren Jared, Melynda (Jason), Marcus (Reanne), Timothy and Stephen. She wished she could have lived long enough to meet her first great-grandchild due in August.  She is also survived by her siblings, Richard (Lindy), Kathy (Larry), David and Dorothy (Russ) and her in-laws Nadine (Jim) and Jan (Garry) and numerous nieces, nephews and cousins.  
No services will be held because of the covid-19 crisis which has closed all funeral homes in Washington state.  If you feel so moved, the family encourages donation to the Grand Teton National Park Foundation (https://www.gtnpf.org/donate/) in Helen's memory.
---
Comments
Dearest Taryn, Ross and Pam, I smiled and laughed so many times as I read Helen's obituary. Your descriptions that captured her personality (and yours) were priceless. Partly I appreciated them because I had come to know her in the last 10 years and I so enjoyed and appreciated her sense of humor and quick wit. I will miss her. You gave her such a rare gift especially in the final year of her life....your caring presence support and love. Thank you for sharing her with all of us.
    
J'May and Fred Rivara
---
Dear Taryn, Cindy, and family,
What a rich description of your mother's life. I am grateful to have gotten to meet Helen. Thank you for introducing me, Taryn. And for all the care and love you surrounded her with while on hospice. We are thinking of you during this sad time and wishing we could give you a hug!
Clara Berridge and Elliott Stevens
---
Dearest Taryn, Cindy and family,
Thank you for the gift of this memoir of your mother's well-lived life and depth of character -for the many friends of Taryn, it is now so apparent how the shining apple that fell among us did not (in so many ways) fall far from this particularly beautiful tree. I also must say how much your mother Helen reminds me of my own departed mother -also an irrepressible optimist of four children under the age of 5, lifelong Coug, and former PE teacher. I look forward to that day when we can have our hug, and share memories of our two beloved Cougs.
    
Gunnar Almgren
---
Dear Taryn and Family
I am so sorry to hear of your loss. The care that you all provided in the last year of your Mom's life has been wonderful and I hope provided lots of time to share stories and memories. Thanks for sharing your Mom's story -- what a full life she had. I am in awe of her having 4 children so close together! Sending lots of virtual hugs. I hope your memories of your Mom provide comfort for all of you.
Love, Mary Lou
---
Taryn, Cindy and family,
What a wonderful tribute to your mom. It was great to see how she found a passion in genealogy during those early and trying days of four kids in diapers. What a blessing it is she had you all this past 10 months. My heart is with you as you move through this time.
Kevin Haggerty
---
Dear Taryn,
It seems like only yesterday when you shared another beautiful picture - your dad bicycling in Eastern WA. – on the occasion of his death. So many images resonate in this loving portrait of your mom: the love of the high desert, blackberry picking etc. Throughout, as I read, I kept hearing Mother Maybelle Carter and that now famous ditty: "Keep on the Sunny Side" as background music. Somehow, I think they must have been cut from the same cloth.
Thank you for sharing this and thank you for being who you are. Warmest wishes to you & Cindy.
Jim Whittaker
---
Please accept my deepest condolences to you and your family on the loss of your beloved mother. Although I did not know her, I know that she must have been a wonderful mother to have raised such a daughter. What a beautiful final gift to her, to take her into your home and life in her final days. You are in my thoughts and heart.
    
Diane Morrison
---
Thank you for sharing this brief life story of such a wonderful woman. She was clearly cherished, admired, and loved. The path you each take in grief and celebration is unique to you alone, as it has to be, and yet it is shared by everyone. In that, you have my sincere condolences.
---
I really enjoyed reading this tribute. What a wonderful privilege for us that didn't know her personally that you have shared so much in this way.
May peace find you - and many prayers for her on this next journey.
Christina Entrekin Coad
---
Taryn and family,
Such a great tribute, thank you for sharing. I'm very sorry for your loss, especially during what is already such a complicated time. It's wonderful that your mother had all of her children with her when she passed. That's remarkable. I too lost my mom this winter, and know how deep and difficult this is. Wishing you all peace and comfort, and hoping that the gratitude for your time with her and all the great memories outweigh the pain. She lived a long and good life, and she'll always be a part of you and your children (and her soon-to-be great-grandbaby, too).
Dave Morrin
---
Taryn and Family,
We are so sorry about the loss of your mother. What a beautiful story of her life and adventures. We are holding you in our thoughts and hearts. Sending love your way!
Michelle and Guy
---
DearTaryn & Family, Please accept my condolences for the loss of your mother. Thank you for sharing such wonderful memories . I echo Diane M 's comment...what a wonderful gift to be with your mom during her last days. You are all in my prayers...
Gillian Marshall
---
Dear Taryn, Cindy, and family,
My deepest condolences. Having lost my mom this past year as well as my dad several years ago, I know how difficult this time is. Thank you for sharing a little more about your mom. She was a special lady and you are a chip off the old block. Love and happiness,
Mike
---
Dearest Taryn and Cindy and family of this wonderful woman,
Reading this makes me feel like I knew Helen, and I'm sad I didn't. But I'm so thankful she gave us you, Taryn, and the opportunity to know her through you. She was so lucky to have you and Cindy in her final days, and you were both so brave without the supports you could have had if not for Covid. I am so glad to know Helen's daughter, and to know from whence you came!
Big hearty hugs to you all,
Lynn
---
Taryn & Cindy and family,
It was an honor to care for your Mother during her final months. Her feisty, fun personality was a joy and the great love and care of her family so moving. I enjoyed being a small part of that. I loved seeing her beautiful quilts, reading stories to her, doing puzzles, and watching cooking shows and Olympic sports together. I learned to be a better caregiver from watching your loving care and devotion for your Mother.
Blessings, Linda
---
I remember Helen with great fondness. Her family lived in a small house on the Roza, north of Prosser, about half a mile from our farm. She was always kind to me, though I was a mere seventh-grader and she was a senior. I will never forget one time when she showed up unannounced at our farm with two of the seventh-grade girls I was sweet on, completely embarrassing me, as I was pathologically shy. But her heart was in the right place. She used to bomb around in the family car, I think it was a '48 Ford coupe, and I remember my mom saying "I wish that Helen would slow down." I don't think she ever did. I lost touch with her when the family moved to Pullman, but I saw her again a couple of times: once around 1960 in Sacramento and again when I brought my kids over to Pullman to celebrate Adelaide's 80th birthday. She is a great part of my happy memories of growing up in Prosser and I know the world is a lesser place for her passing.
Dennis Carter, San Diego
---