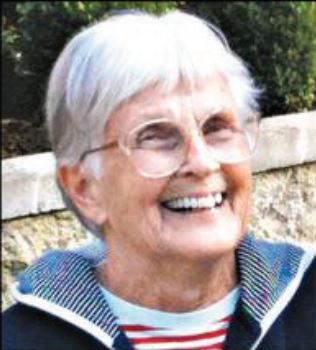 Suzanne "Sue" Erickson passed away in her home with her children, Lance, Carrie, and Todd Williams, at her side on February 20, 2016.
Sue was preceded in death by her husband, Keith J. "Mick" Erickson; her parents, Paul J. and Genevieve Stubbs; her only sister, Mary Frances Davis; and, her stepdaughter, Janet Watson.
In addition to her children, Sue was deeply loved and will be greatly missed by: Lance's wife, Cindy Williams; Carrie's partner, Merrit Yeary, Todd's wife, Ann Buratto; her stepchildren and their spouses: John Erickson and Lauren McConnell, Carol Bissell and James Bryers, Carl and Richell Erickson; her grandchildren: Natasha Williams, Evan Williams, Rachel Ross, Renee Casertano, Scott Bissell, Sam Watson, Emma Williams, Wendy Erickson, Gregory Williams and Jonathan Williams; and, her two great grandchildren, Anya Spittle and Konley Bissell.
Sue treasured long-standing friendships with people she met at Longview High School, as a Pi Phi at WSU and UofW, and in her early years raising her family in the Seattle area. She was both a warm and loving homemaker and a Kirkland shop owner, who celebrated 37 years of marriage with her husband, Mick. Their home was the central gathering spot for holidays with family and friends. As one wrote, "few have I met that have been so beautiful, happy, caring, forgiving and supportive."
Family and friends will gather for a private Celebration of Life on March 28th.
The family gives special thanks to the caring staff at Merrill Gardens University, Evergreen Hospice, and Family Resources. Memorial gifts can be made to Hospice through the Evergreen Health Foundation, 12040 NE 128th St, MS 5, Kirkland, WA, 98034-3013.
---
Comments
---