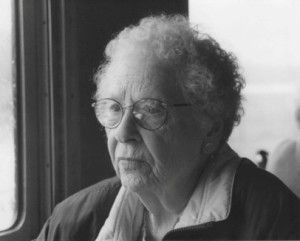 Age 99. Born February 15th, 1915, in Pierre, So. Dakota. Died May 15th, 2014, in Seattle. Preceded in death by husband Martin Ekse (d.1979) Survived by sons Jon and Bill, their wives Laurene and Sandy, grandchildren, David, Julie, Robert, Ericka, and Billy, nine great grandchildren, and one great great grandchild. The family moved to Seattle in 1948, and lived in the house Martin built until she relocated to the Hearthstone Retirement Center in 1999. Among her favorite things were gardening, travel, birds, baseball and bridge. In lieu of flowers, the family requests donations be made to the Nature Conservancy. There will be a private memorial at a future date.
---
Comments
Laurene
Posted May 19, 2014 at 11:23 am
We have many fond memories of time spent with this lady. It wouldn't have been fair to ask for more, but we miss her.
---