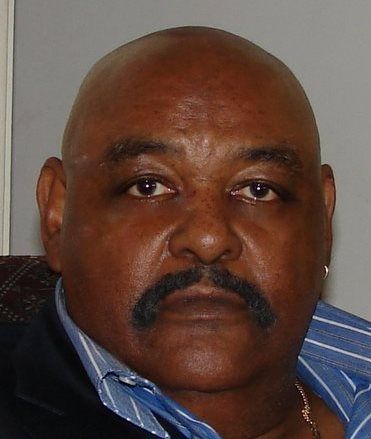 Julian A Richardson, age 72 died quietly in his garden on October 9, 2014.  Julian was born in Everett WA and was the youngest of 4 children.  He moved to Seattle where he grew up and attended public schools. He attended Dayton College and then returned to Seattle.
Julian graduated from Garfield High School where he was an exceptional athlete.  He was an All State track star and football player and played baseball and tennis. 
Julian worked for Group Health for 34 years as a medical supply driver and shuttle driver and retired in 2009.  He used to take his passengers on trips through the UW arboretum as they were being driven between Seattle and Eastside so they could enjoy the peacefulness of the gardens.
 
Gardening and koi keeping became Julian's passion and he created an amazing oasis out of a very plain yard.  He was able to grow plants that were more difficult for this area and changed the look of the neighborhood with his creative design.  His Koi fish were more than just a pass time and he created a wonderful flourishing environment while he fended off grey herons and raccoons.
 
Julian is survived by his wife, Marilyn, his daughter Sunya Bryce and her husband Michael, his grand daughters Kamiya and Mianna and his sister Harriet Burns and her husband Ed.  He is preceded in death by his parents Edna and Willard and brother Sonny and sister Rosetta.
 
A Celebration of Julian's Life is being planned for November 16th 2014 from 2-4 pm at the Graham Visitor's Center in the UW Arboretum.  In lieu of flowers donations can be made to the Group Health Foundation's general or Cardiology fund or People's Memorial.
---
Comments
As a 62 Garfield High graduate, I'm Googling people I remember. So sorry to hear of Julian's passing. I was on the Track team but nowhere near Julian's athletic abilities. He didn't like to be called Julian, but instead, "Big Klu". He always treated me with respect and boy could he run the high hurdles. Back in the day it was the 120 yard high hurdles and Big Klu ran them in 15.0 seconds flat. There were was no weight training and fancy equipment at Garfield. RIP Big Klu
- Ken Yabusaki
---
I knew Julian in the mid-seventies when I started work at Group Health. I recall that big smile and ever-present hat as he backed the truck up to the loading area. Always cheerful, professional, dependable. I am glad to hear he enjoyed his well-deserved retirement. I am so sorry it was so short. My condolences to his family. --Maria Brooks
---
We were so sorry to hear about Julian. Peace to you. He will be remembered fondly.
tina & Alf from Renton Clinic days
---
I grew up with Julian when he lived on Jackson with his family and their dog "shep". I have many happy memories of playing together in the field behind the Congregational Church where Reverend Tsai officiated. We parted ways when I went to Franklin and he went to Garfield, but we saw each other once at an all-city track meet where his team set the meet record for the 440 relay. I never saw him again as we went to different Colleges. I always wondered what happened to him. For years I feared he had died in the Viet Nam war. Now I have finally learned that he had a full life and was loved by many friends. That is so nice to learn. I always felt he was a member of our family but I never had a chance to tell him. Thank you for posting this notice so I could find him again. Kenny Izutsu
---