Cremation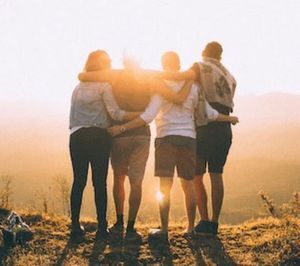 The Co-op Funeral Home of People's Memorial in Seattle is committed to offering dignified and affordable cremation services to individuals and families throughout Washington State. 
Cremation is a method of final disposition by which heat, through the use of flame, is applied to break down our organic matter, reducing it to our basic elements and dried bone fragments. This is the most common form of final disposition that The Co-op Funeral Home offers our customers.
Our direct cremation packages use an alternative container in place of a casket. Alternative containers encase the body before cremation and can be made of
materials like fiberboard or composition materials. Our direct cremation packages also include a simple plastic container to hold the cremated remains giving you the opportunity to opt out of choosing an urn or taking your time to find something really special.
---
Plans                                                                            PMA Pricing                                   Standard Pricing
Direct Cremation                                                                                       $905                                                                   $995
Otherwise known as PMA's Plan 1 or Simple Cremation. This Plan includes an alternative container and standard black, plastic urn. No viewing or additional services included.
Cremation with ID Viewing                                                                     $1205                                                                  $1350
Otherwise known as PMA's Plan 2. Same as a direct cremation with the addition of a private viewing at our care facility in Kent, WA for up to 1 hour. This is not a viewing open to the public, rather a simple viewing with minimal preparation of the decedent for the next of kin. Your loved one will be placed on a cot dressed up with a pillow and blanket. This does not include embalming or dressing, but these are items that can be added if you choose.
---
Included with these plans:
Pick-up and transportation of the deceased member at any hour of the day or night within 30 miles of funeral home
The $60 PMA Board Approved Premium implemented between July 1, 2022 - June 30, 2023 in response to rising gas prices and inflation
Sheltering of remains and refrigeration
Cremation of remains in an alternative container
Conference with survivors for arrangements
Procurement and filing death certificate
Basic Plastic Urn
Notification of social security
NOT included in these plans:
Sales tax
$70 King County Medical Examiner tax
Transportation outside the 30-mile service area
Ferry or bridge tolls
Newspaper obituaries
Flowers, honoraria for clergy, celebrant or musicians
Certified copies of death certificate (funeral home will file the original and assist with ordering certified copies at cost)
Other cash advance items
 
Download our General Price List Effective January 1, 2023 for a full list of pricing and services. PMA Members receive a 15% discount.