Helen Jean Marshall
1932 – 2022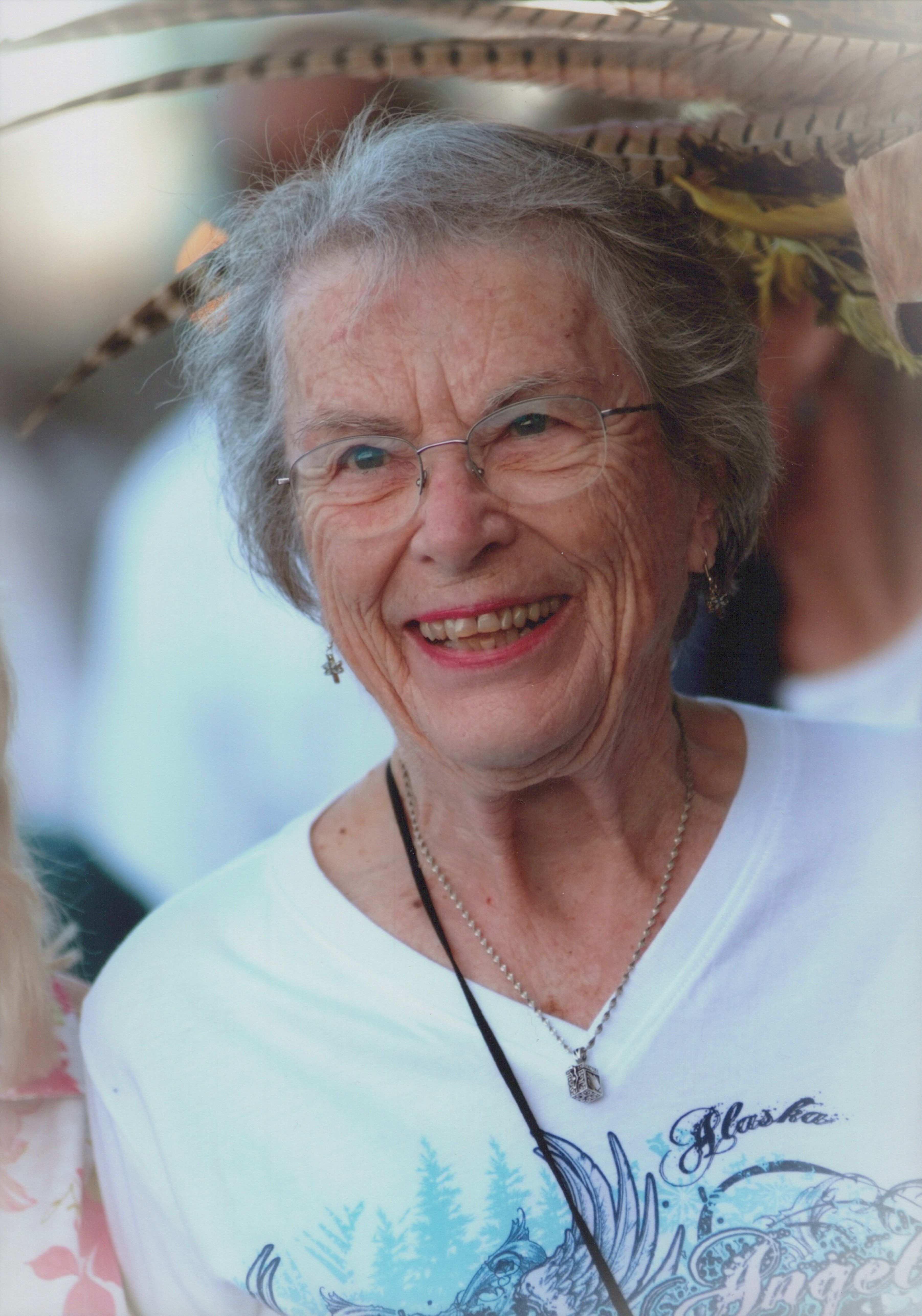 Helen Jean Marshall of Shoreline passed away on Monday, July 18, 2022, at the age of 90.  She was born on January 5, 1932, in Seattle, Washington.  She was adopted at birth by Helen & William Schoenfeld.  
In 1950 she married the love of her life, John Mechan Marshall.  John was a Quality Control Engineer for the Boeing Company.  Together they raised their four children and enjoyed trips to Harrison Hot Springs, Square Dancing and after John's retirement, they became "Snowbirds" travelling to Arizona for the winters.
After husband John passed in 1992, she was blessed to discover her birth parents Leslie & Mary Evelyn Miller along with four siblings, Janet, Mary Ann, Roger, and Craig.  Although her birth mother Evie had passed and Janet was not in the area, Helen enjoyed many years with Mary Ann, Roger, and Craig.
Helen loved to be active and was passionate about her varied interests.  She taught swim lessons in the 70's, loved to ski with family and friends, and proudly claimed to be a Line Dancer, even in her last days.  She loved making trips with sister, Mary Ann to Hawaii, and enjoyed many cruises with her senior friends. 
Her surviving family include her children Margaret (John), John (Jane), Jeannie, & Debbie, grandchildren Johnny (Heather), Jamin (Sarah), Anne (John), & Jerron (Jolene), great grandchildren Colby, Caden, Cameron, Jemma, Jayla, & Trella, and brothers Roger (Karen) & Craig.

Our family would like to thank Kline Galland Hospice, and VIP Private Home Care Services for the care and compassion they showed our beloved mother in her final days.
To best honor Helen, you can donate to your favorite charity; or keep your hummingbird feeder filled and blow a kiss for her if you chance to come across a sea turtle.
If tears could build a stairway
and memories a lane,
We'd walk right up to Heaven
and bring you back again.
---
Comments
from my Dancing in the Rain book:
Helen Marshall met her siblings at age 61! Adopted at birth by a loving couple, Helen grew up as an only child, or so she thought.
After marriage, then widowed at age 60, Helen was now alone. At the urging of her four adult children who were anxious to locate their mother's biological family to compare health issues, Helen agreed to their investigative efforts.
Finally, success achieved. Warmly welcomed into her birth family, she discovered she was the oldest of five children and her father was still alive. Unfortunately, her mother and sister Janet had already passed away, making reuniting with them too late.
Ironically, Helen knew Janet when they were both students at Roosevelt High School, enjoyed lunches together, signed each other's yearbooks, neither realizing they were sisters.
Another sister Mary Ann is a best friend today, sharing with Helen her passionate love for line dancing.
Another item in my book: "I love to watch you dance. You smile all the time," Darce Barager commented to Helen Marshall on our dance cruise. "I'll tell you why. When I started line dancing, I'd get so irritated when I made a mistake. I'd say a nasty word. I decided that every time I made a misstep, I'd just smile. Pretty soon I was smiling all the time"
THANK YOU, HELEN, FOR MAKING US SMILE TOO!

Betty McLain
---