Sandra C. Julin Lindgren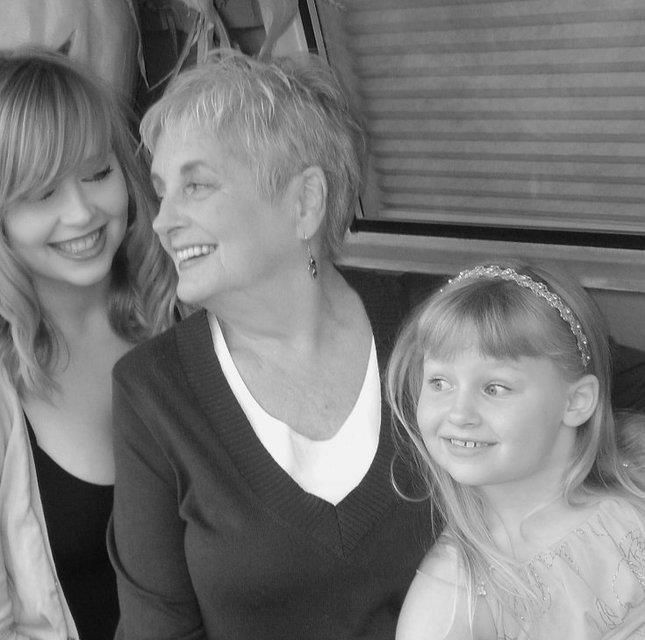 Sandra C. Julin Lindgren was born on Feb. 26, 1943 in Everett, WA to Eric and Elinor Julin, joining older brother
Robert. Sandi spent her early years growing up in Everett. In 1947, the family moved to Burien where she started
kindergarten classes in 1948 at a parent-supported private school at the Highline United Methodist Church. In
1949, the family built a small brown house on Southwest 143rd in Burien. The house would remain in the family
until 2011, sheltering four generations over the years. 
At the age of eight, Sandi embarked on nine-day voyage across the Atlantic Ocean with her mother and brother 
to Morocco via Casablanca. Her father had been recalled to active duty for the Korean War and stationed in
Morocco. The family spent the next year living at Mehedia Beach in a one-room apartment with no electricity, 
no phone, and water that was only turned on for about an hour three times each day. The family returned to 
their home in Burien by September 1952 where Sandi returned to school in the Highline School District.
Sandi was graduated from Highline High School in 1961. After her first marriage ended, Sandi went back to school 
at the University of Washington so that she could better support her three young children. She received 
degrees in economics and mathematics in June 1974. She spent most of her career working as an accountant for law 
firms, including Diamond & Sylvester, Clinton, Fleck & Glein, and Blackwell, Lowe & Graham before her retirement in 
2005.
On Dec. 13, 1975, Sandi married David Lindgren. In 1976, they bought a home in Des Moines where they raised 
their family. They remained in that home until summer 2016 when they moved to Kent.
During their nearly 42 years together, Sandi and Dave watched with pride as their children grew up and they welcomed
five grandchildren to the family. 
Sandi loved family get togethers including birthday parties and the summer "Splash Party," which sometimes featured 
water fights pitting the grownups against the grandkids, with Sandi often in the thick of it wielding a squirt gun. 
Birthday celebrations were usually grouped by combining a couple of months' worth of birthdays together, which often 
meant everyone got their own cake. It wasn't uncommon to have two or more birthday cakes at each party. Sandi
wanted to make sure there was something special for everyone.
Sandi adored her books and reading and she passed on that love (everything from high-brow literature to gossipy
magazines) to her children. She also enjoyed cooking. Using one of her dozens upon dozens of cookbooks she'd try 
out new recipes on her husband, kids and grandkids, but never forgot the family favorites. She always made enough
food for a small army because she could never decide on just one thing (particularly desserts, so there were often 
three or four types of desserts) and sent her grown children home with leftovers lasting for days. She had 
decorations, candles, tablecloths, napkins, and the right food for every holiday and event. She always wanted to 
make things a little better, a little prettier, a little more memorable.  Sandi cherished her family history, 
took pride in her Swedish heritage and kept treasured family heirlooms and photos.  
Sandi was a strong woman with opinions on just about everything. She could talk about books, religion, and art. 
She showed that it's okay to be strong, independent, and have a voice. Sandi had a sharp wit, an 
analytical mind, a bright and beautiful smile, twinkling blue eyes, and a wry and often wicked sense of humor. 
She was fierce. She was our critic, our advisor, our friend, a beloved wife, cherished mother, and adored grandma. 
Sandi is greatly missed by her husband, Dave, son Guy Olsen, daughters Kris Olsen and Majken McFarland, her 
daughter-in-law Laura, granddaughter Amber Ayala and her husband Alex, grandsons Eric, Kyle and Ian Olsen, 
granddaughter Kaelyn McFarland, brother Bob Julin and many other family members and friends.
"Those we love don't go away, they walk beside us every day... unseen, unheard, but always near, still loved, 
still missed and very dear." 
---
Comments
---