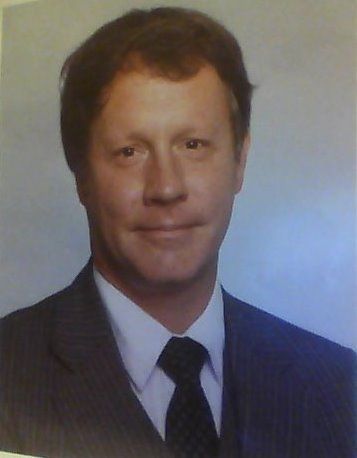 Philip Lee Hannum, 77, peacefully passed away December 6 at his home in Kirkland, Washington due to Parkinson's Disease, his wife and step-son at his side.
Phil was born in February of 1937 in Seattle.  Philip, his sister Holly Beth Hannum, and their parents Alice Benson Hannum and Charles Leland Hannum were long-time members of St. Paul's Episcopal Church, located on Queen Anne Hill in Seattle, where Phil served as an acolyte and then later as a youth counselor for the Episcopal Diocese of Olympia at Camp Huston.  During World War II the family moved from where they were living on a small houseboat on Lake Union to an apartment in the church itself, where they resided until after the war.  
After WWII, and as the Korean conflict came to an end in 1953, Phil and many other young men of Seattle's Lincoln High School graduating class of 1954 looked forward to getting their diplomas, then joining the armed forces.  Phil served his country as a member of the U.S. Navy, and was called to active duty from May, 1955 through April, 1957, after which he was reserve status until 1962.  He honorably served aboard The U.S.S. Lexington (CVA-16), and was proud to be the owner of a Plank Holder's Certificate from that aircraft carrier.
In September of 1962 Phil married Susan Ann Gustin, and they made their home in Lynnwood, Washington.  In the very next month Phil joined the Lynnwood Police Department, where he served for five years.  In 1963 Phil and Susan welcomed their first child, Ellen. Three years later their son Matthew was brought into the world.
By 1967 Phil had transferred from the Lynnwood Police Department to the Seattle Police Department, where he graduated first academically in his academy class.  At the time of his retirement as a Lieutenant in 1991 Phil had served his community as a peace officer for a total of 29-½ years.
In 1974 Phil received a Bachelor of Arts degree from Seattle University, where his father had once taught journalism.  In April, May and June of 1975 Phil attended the FBI National Academy - 101st Session - in Quantico, Virginia.  One year later he attended FBI Police Law Specialists School at the FBI Academy in Quantico.
In 1977-1978 Phil was an Instructor at the Basic Law Enforcement Academy, Washington State Criminal Justice Training Commission.  From 1989 to 1991 Phil was Basic Training Commander at the Academy. 
Although Phil's marriage became broken in 1981, he held Susan in close regard until his death.  He was introduced by mutual friends to Maureen Adele Compton in 1982, and in May of 1983 they were married.  Phil became step-father to Maureen's young son, Matthew John Johnsen, and they became an extended family of five.  Philip and Maureen remained by each other's side for 32 years, until his death.
After his retirement from Seattle P.D. he became a member of the adjunct faculty at Shoreline Community College, where he taught Criminal Procedures from 1991 until 1996.  In 1996, 1997 and 1998 Phil was an instructor at the Monroe Reserve Police Academy.
Phil continued to serve his community even after retirement.  He was the author of Criminal Procedures for Washington Peace Officers, a constitutional law manual that was utilized by the C.J.T.C. to teach hundreds of academy students over many years' time.  Phil transferred the copyright of his wonderful book - his labor of love - to the Commission, asking nothing in return.
Phil was a member of the Retired Seattle Police Officers Association, the Seattle Police Management Association, and Seattle Police Relief Association.  
Philip's death is mourned by his wife, Maureen Compton Hannum, Kirkland, Washington; his daughter Ellen Marie O'Ross (Steve Nelson), Camas, Washington; his son Matthew Eric Hannum and wife Diana Losk of Weaverville, California; his step-son Matthew John Johnsen, Sr. and wife Susan Perez Johnsen of Sultan, Washington; five grandchildren:  Lacey Marie Champlin, Cole Philip Champlin, Matthew John Johnsen, Jr., Adelaide Rose Hannum, and Cooper Ryan Johnsen; two neices and two nephews.
Services will be held at 2:00 p.m. on Saturday, February 7th, 2015, at Seattle First Baptist Church, 1111 Harvard Avenue, Seattle, Washington, 98122.  Remembrances may be made to Mercy Corps.
---
Comments

I first met Phil in the mid-l970's at the police academy where we were both assigned. He struck me right away with his intellect and professionalism. But on top of that, he had the driest and best sense of humor. In one instance, he went in to a class to monitor it and because he had such an expressionless look on his face along with fine features, the class thought we played a trick on them and placed a rubber dummy in a seat that was used in the P.E. classes. They were really surprised at the end of the class when Phil stood up and made comments about what he thought had been taught. After the academy, we went different directions for a couple years until I was assigned to the Operations Bureau. I convinced Phil to come to Operations as my Aide, which he willingly did. After a few months, I knew that he was not happy with this assignment because he wanted to do regular police work, so he went back out on the street. We also socialized quite a few times with Phil and his wife Moe and a few other officers and their wives and always enjoyed being around them. I use to miss not seeing him at the ROB get-togethers, but understood because of his hearing problem it was hard for him to be in such a large setting. My wife Sue and Moe would quite often due a duet on the piano at some of the get-togethers we had. We all lost a real professional and a good friend. I was glad to know him. --Bill and Sue Kramer
 
---