Michael John Scott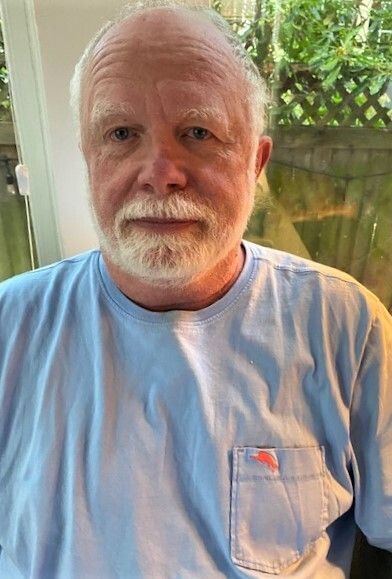 Michael John Scott (Mike) passed away on January 12, 2023 after a brief battle with glioblastoma, a highly aggressive form of brain cancer.  He was 71.
Mike was born on February 16, 1951 in Medford, Wisconsin and grew up in the small hamlet of Chelsea. Though raised in a small town, he was a city boy at heart. His mom taught grade school and one of his earliest memories was tagging along with her class on a field trip to Chicago. He was so impressed he told everyone that someday he would live in a city, and that city would be Chicago.  Always fascinated with designing and building, he dreamed of becoming an architect. He kept a scrapbook where he copied pictures of buildings and bridges from LOOK and LIFE magazines.  When he was 12, he submitted it to the Taylor County Fair.  Unfortunately, he received a silver rather than a gold ribbon!  Undeterred, he obtained a B.S. Architecture degree with Honors and Master of Architecture degree from the University of Wisconsin, Milwaukee.  He started his architecture career in Milwaukee, and then moved to his dream city Chicago for an architecture job shortly afterwards.  
In 1972 he took a road trip out west with a friend and fell in love with the Northwest.  He finally moved to Seattle in 1979 where he continued to practice architecture for 35 years.  He became a design partner with Callison Architecture, one of the largest architectural firms in the U.S. at the time.  In 2011, he helped found Graphite Design Group with three other long-time collaborators. The company quickly grew from the original founders to about 50 employees.
 Mike was a prolific designer. His diverse body of work includes some of the most recognizable structures in the Pacific Northwest and projects across the U.S. and around the world; from Microsoft buildings and Amazon's headquarter campus in Seattle, WA to the ski village at Mammoth Mountain in California to the Grand Gateway Towers in Shanghai, China to a financial center with six mixed-use buildings in Riyadh, Saudi Arabia.  He was a noted advocate for sustainable design and was an early adopter and practitioner of the L.E.E.D. process certification early on. He was a 12-year member of the U.S. green Building Council and achieved 8 Gold project certifications. His last published piece in Environmental Design + Construction Magazine was an article he co-wrote with Ada Healy, Director of Real Estate, Vulcan, which focused on Seattle's South Lake Union's emerging sustainable community.  Mike retired from Graphite in 2015 and made it his mission to visit all seven continents.  By the time of his passing, he had visited all but Antarctica, which was still on his list.
Though he loved to travel, he was really a home-body who took enormous pride in renovating and restoring his 1913 home in the Mt Baker neighborhood in Seattle.  He was a bit of an urban pioneer when he bought the home in 1986.  Though rich in history, the south-end was struggling after the "Boeing Bust" of the 1970's. Mike saw past the recent neglect to the neighborhood's rich potential.  The wide boulevards, large historic homes and location on Lake Washington reminded him of the Midwest.
Mike was well-known for his quick wit and great laugh, and colleagues say he made work fun. He loved music and played the trombone from junior high through college, where he won a music scholarship.  He especially enjoyed rock music and often said he was glad he came of age during the 60's and 70's, which he considered the greatest music era ever.   He always had a house project or two going and could build or repair almost anything. He spent the Covid pandemic happily puttering in his garage wood shop, reading history, watching true crime shows and World War II documentaries, teaching himself to watercolor and taking long daily walks with his wife and dogs. 
    
He is preceded in death by his parents, Joe Scott and Ida Brandner Scott.  He is survived by his wife of almost 30 years, Debora Rogers Scott and daughter Katherine Scott of Seattle; his brother Patrick Scott (Sharon) of Sun Prairie, WI, and sisters Allie Scott Brehm (Bob) and Myra Scott Nye (Ron) of Antigo, WI. He is also survived by his beloved King Charles Cavalier spaniels, Rosie, and Freddy.
A celebration of his life will be held on June 16th at the Mt Baker Community Club in Seattle, WA.  Please send memorial donations to the Musella Foundation for Brain Tumor Research and Information, Inc.  https://virtualtrials.org/donate/ or to any animal rescue charity of your choice.
---
Comments
What a wonderful tribute to Mike - he packed in a lot of life and I know those were just the highlights! Thanks for sharing the memories.
Mary Meister
---
Debora -
Beautifully written. His life was so full and he accomplished so much. Grateful to have known him. I remember many "concert-like" sounds coming from your home over the years (he did like music from that 60s and 70s!). And I'll always remember his dry sense of humor and wonderful laugh. No one and nothing was more important to Mike than you, Kate (and his beloved dogs). You and Kate gave Mike the most beautiful gift of really being there for him in his last months and days and moments on this earth. He was a lucky man to have been so loved by you.

We will be there on the 16th to celebrate Mike and be with you and Kate.

Much love,
Jane (and Scott)
---
Deb & Kate,
What a lovely tribute to a beautiful soul. We are so blessed to have been graced by Mike's presence in our lives. We'll always remember his dry wit, easy smile, warm heart, and brilliant mind! He is one of those very rare souls that lights the world with his presence. It was always so evident how much he adored you both. So much of him shines through you. 
Alex & I will be there with you to celebrate Mike. Greg is sad because he can't be there, as he'll be on a 3-week road trip with Ryan. He wants you to know how highly he thinks of Mike and how touched he was by Mike's  wit, charm and warmth.
Much love to you both,
Annie, Greg, & Alex 
Much love 
Anne McGonigle
---
I was so saddened to just now hear of Mike's passing. I worked with him at Callison for 18 years and he was one of my all-time faves! So funny. So caring. So smart. Such a wonderful man. Debora and Kate, I am so incredibly sorry for your loss. Peace be with you.

With deepest sympathies.

Kristin (Booth) Maynard
---