Jason Ray Hurt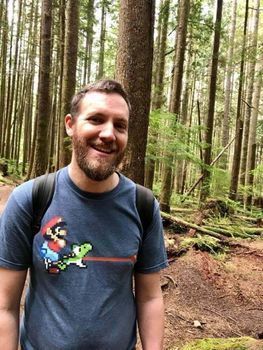 Jason Ray Hurt's brave battle with brain cancer and melanoma ended on April 9, 2021.  He had just celebrated his 40th birthday. He was residing in Seattle, WA at the time, and had worked most recently at Capitol Hill Housing in Seattle.   He was born March 29, 1981 in Peoria, IL to Kimberly Ann (Burrell)  and Harold Ray Hurt.  His family moved to Florida in 1984, where he spent most of his life. He also lived in Dallas for several years.   He graduated from Pinellas County Center for the Arts, majoring in musical theater and classical piano.  He also attended St. Petersburg College.  Music was always his passion.  He loved to sing, dance, play piano and guitar.  He loved spending time with his family & friends, loved to travel, hike, spend time outdoors.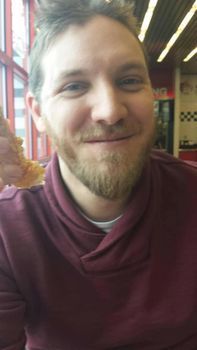 Jason is survived by his parents Kimberly and Mark Gardner, spouse Jason Skidmore, grandparents, Fred and Marilyn Burrell, Sue Hurt, great grandmother, Kathryn Burrell, sisters Jessica and Jennifer Gardner, Jessica Hurt, nieces Corrah and Grace, and nephews Wyatt and Liam, as well as, many cousins, aunts and uncles.  He was preceded in death by his father Harold Hurt, grandparents Shelby and Ed Oglesby, and grandfather, Freeman Hurt, and grandmother Geraldine Sincerney.  
Jason had a wonderful sense of humor, was loving, kind, and generous to all who knew him.  Donations may be made to the  artsconservatoryforteens.org  (ACT)  in Pinellas County.   A  Celebration of Life will be held in his honor in Hudson, Florida.  
---
Comments
We did not meet Jason personally, but did have an opportunity to FaceTime with him prior to his death. During his illness we grew to love him and had the privilege of praying for him daily. May God bless his family during their time of grief with peace and comfort.
- Vern/Phyllis Skidmore
---
Kim, it's a beautiful tribute to a beautiful man! Cherish the wonderful memories he has left everyone. Truly a fantastic guy !! Again prayers for you and your family. We love you guys.
- Marianne Seppelt
---
I met Jason about twenty years ago at a party on Snell Island. I heard the most beautiful music coming from the main room, and when I walked in, there he was at the piano ...just effortlessly playing to himself. We were instant friends then, and I would often meet him in Tarpon Springs where we would just talk for hours. We lost touch after some years—I moved to California a few years later. We reconnected in early 2020, but I was never able to meet up with him again. Ours was a brief but deep friendship that made a lasting impact on my life. I will always remember Jason as a truly beautiful and sensitive person. I am heartbroken to read that he has passed, and will keep his family in my thoughts.
Beki McElvain
---