Robert Freeman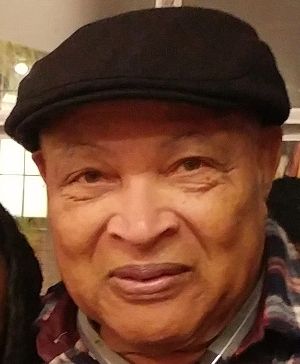 Robert Freeman passed way suddenly on April 12, 2019 in Seattle, Washington, at the age of 79. He was born and raised in Jackson, Tennessee, and lived in Seattle for the past ten years.
He is survived by his wife Catherine, and was a loving father to Wyjuana, James, Daronda, Curtis and Ashley. Robert was also grandfather to Khiry, Tavia, Jimmy, Jalon, Julian, Cazyrea and Destiny, and had numerous nieces and nephews whom he loved as well. He is also survived by his siblings John, Amos and Bessie Freeman. Robert was predeceased by his parents John and Odessa (nee Ragland) and brother Raymond.
Before retiring, Robert worked several jobs including selling real estate, and truck driving.
While in Seattle, Robert became affiliated with and volunteered for the Woodland Park Church, and was a faithful and active member of the United Indians of All Tribes Foundation Elders Program. He was also an advocate for the senior apartments where he and Catherine resided.
He will be fondly remembered as kind and helpful to everyone and will be greatly missed.
In loving memory of Robert, please make donations to the United Indians of All Tribes Foundation Elders Program, inquire at info@unitedindians.org
---
Comments
---