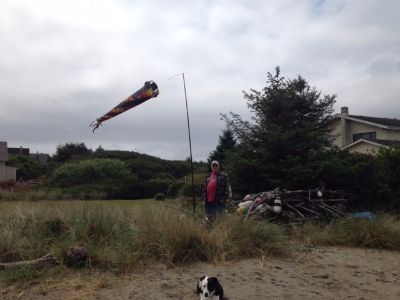 Stephen (Steve) Eugene Lievense passed away peacefully with his family by his side on June 5th, 2015 at the age of 66.  Steve was born in Seattle on May 6, 1949 to Dolores Arvae and Harold Willis Lievense of Renton, Washington. Steve was a natural athlete and excelled at basketball and football playing for Kent Meridian HS.  He traveled all around the united states and married his current spouse Carla in 1979.  He went on to work 30 years for Weyerhaeuser as a saw filer and then got to work side-by-side with his son Joe at Rainier Wood Recycling before retiring in 2009.  During his retirement, he had a second home built in Ocean Shores where he enjoyed the beach breeze and watching the waves roll in. The beach was his favorite place to spend time and he often would invite family and friends down to share this special place.  He also spent time volunteering for Group Health Hospice and with his dogs Jack and Missy.  He was known as "Big Steve" by his closest friends who remember him for his witty nature, great stories, and larger-than-life personality.  Steve lived hard and loved those around him with everything he had.  He will be missed by all who knew him.
He is survived by his parents, siblings Gary Lievense and Donna Dixon, wife Carla of 36 years, children Troy, Matthew, Joe and Tracie, and grandchildren Javin, Faith and Hope. A celebration of his life will be held June 20th, 2015 in Kent.  For more details on the celebration please email his daughter.
---
Comments
I will miss you dad!
-Tracie Lievense
---
missing you ... see you on the other side my friend..love you
--Diana
---
You will be misses Steve. Prayers are being sent for you and your family.
--Antonette Kahoun Benham, classmate
---
Our lives will never be the same without you. Your sense of humor and wit were amazing. We love you and will miss you very much.
--Denise, Wes, Chase, Chelsea & Nate
---
I will miss Steve so much. He was my big brother and my "Big Steve!" He always made sure I was doing alright and cared for my happiness and well- being more than his own. He took such great care of our parents and loved them unconditionally. I love him with all my heart and always will. He is still bigger than life in my heart. I only wish I would have told him more often. I forgot to appreciate all the love he offered. See you soon Big Steve!! I love you! 
Your baby sister,
Donna
--Donna Lievense Dixon
---
Its always tough to hear of the passing of a former player. He was a competitor from the start. Although he and I bumped heads on occasion, I had great respect for his talent. God bless you Steve.
--Coach Jim Cantrell
---
Carla, I am so sad to hear your husband died. You and your family are in my thoughts and prayers. My deepest sympathy.
--Jayne O'Donnell
---
I knew Steve through our church as teenagers and as his classmate in the Kent schools. I had the gift of seeing him again at a recent classmate reunion. Although our bodies had changed over time, his heart and laughter were the same. My condolences to his family. --Jeanne Stewart Urquhart
---