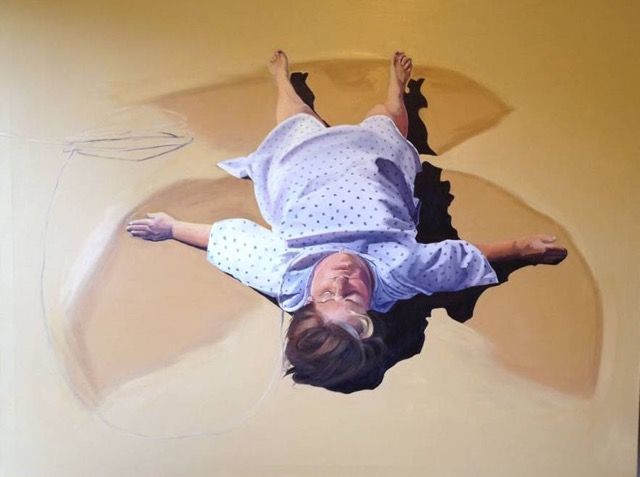 Virginia "Gini" Galvin Lawson lived fearlessly and loved without limit or qualifications. Gifted in many ways, she was most herself when helping others find and nurture their own gifts. She died February 3, 2016, at home in Seattle, Washington with her sons and husband by her side. 
Gini was born on February 18, 1954, in Cincinnati, Ohio, the fifth child of John Edward ("Jack") and Elizabeth Pollard Galvin. She joined a household that included her beloved maternal grandfather James I. Pollard, as well as siblings Donna, Marilyn, Johnny, and Tommy. 
Throughout her childhood, Gini lived in a world rich with family connections to both parents' extended families, as well as a love of celebration and a deep bond with her mother Elizabeth. When that bond was shattered by Elizabeth's sudden death on February 12, 1969, Gini, just shy of 15, drew closer to sisters Donna and Marilyn, forging relationships that endured until the end. From Elizabeth and her sisters, Gini gained her appreciation of beauty, an unlimited creativity, and her knowledge of and love for the arts and for the art of living gracefully. 
Later, Jack married the former Margaret ("Peggy") Schneider, a union that brought step-siblings Joyce, Jean, Louis, John, and Margaret ("Margie") into Gini's life, and she likewise treasured those relationships and carried them with her, as she did her relationship with Peggy. 
After graduating high school from Saint Ursula's Academy, Gini attended The Ohio State University in their Fine Art program, studying painting primarily. She was a proud member of Delta Gamma. In the last decade of her life, her annual reunion with her "DG" sisters was a top priority, and their enduring love and support during her last years of illness provided much-needed comfort and not a little laughter.
After Ohio State (where her proudest achievement was to be first runner-up in the Miss Ohio pageant), Gini traveled to Seattle and began what would be an ever-evolving set of personal, professional, and artistic adventures. She started a small business with friend Joy Aldrich, met and married Michael Lawson (spending a year in the Virgin Islands along the way), and gave birth to her two sons, Sean and Connor.
Along the way, Gini joined fledgling marketing agency Herring-Newman, where she found her true calling: guiding and helping others to find their creative and artistic voices. Just as important, the friendships Gini made at Herring-Newman sustained her throughout the rest of her life, providing a bottomless supply of love, camaraderie, and just plain fun. (Gini liked fun a great deal.) The approach and style she built as a creative director at HN laid the foundation for the rest of her career in advertising and communications, including at Washington Mutual from 1997-2002, during which she also developed deep and lasting friendships. 
For all her professional and creative accomplishments, Gini was most proud of her family: husband Richard Mockler, sons Sean and Connor Lawson, stepdaughter Hillary Ogg, and stepson Charles Mockler. Gini and Richard married November 14, 1998, bringing together their children, their love of family, and their shared creative impulse.
Diagnosed with breast cancer in 2002, Gini tore without flinching into treatment. She came out the other side realizing that now was the time to return to painting, the work she was most passionate about and something she had only done intermittently in her adult life.  
From 2002 through 2014—including after her 2012 diagnosis of metastatic breast cancer—Gini created a body of work remarkable for its surface beauty, psychological complexity, and a sheer, visceral love of paint itself. Notably during this time, Gini not only painted but also taught painting, and was beloved by her students for her near-magical ability to help bring their own visions out and onto the canvas in ways they never imagined possible.
In addition to pursuing her work, Gini poured her talents into creating beautiful homes, memorable parties, raucous family gatherings, and long visits to both extended families, all while making time to provide back-up vocals (both on record and live) for rock band The Plaintiffs. She also guided Sean and Connor into adulthood, provided love and support in difficult moments of Hillary's and Charles' lives, and maintained a strong and positive relationship with Mike Lawson.
Gini's love of travel and adventure remained strong. She led painting workshops in France, Spain, and the desert of New Mexico; family trips across the country; and a two-week trip to Europe with Richard's parents. Her crowning adventure was engineering Richard's and her move to Maui in 2013, determined, despite her diagnosis, to enjoy life in a place she loved dearly. 
Gini's time on Maui was sadly shortened by the progression of her illness and her desire to be closer to family, and she and Richard returned to Seattle in March 2015. Through what was a very difficult and painful illness, she maintained a consistent optimism and an astonishing, fierce determination. She was the patient who consistently made her doctors laugh. Nor did her creative impulse waver, as evidenced by the last works she did, two drawings completed in the weeks before her death as gifts to her sister Donna.
Gini was preceded in death by her father and mother, John and Elizabeth, step-mother Peggy, and by step-sister Jean Hice and step-brother Louis Schneider. She is survived by husband Richard Mockler, of Seattle; sons Sean and Connor Lawson, also of Seattle; stepson Charles Mockler of Los Angeles, CA; stepdaughter Hillary Cramer Ogg of Missoula, Montana and Hillary's children Emmett, Henry, and Zander; sisters Donna Ryan and Marilyn Stewart, of Cincinnati and Fleetwood, PA, respectively; brothers John and Thomas Galvin, both of Cincinnati; stepsisters Joyce James and Margaret ("Margie") Hail, of Lincoln, CA and Cincinnati, respectively; stepbrother John Schneider of Cincinnati; and her beloved nieces, nephews, great-nieces, and great-nephews.
Gini will be missed terribly, for a multitude of reasons, but her memory and example remain as lights to us all.
---
Memorial Services:
Saturday, February 20, 2016, 2:00 PM 
University Lutheran Church, 1604 NE 50th, Seattle.
Celebration of Gini's life:
Saturday, February 20, 2016, 4:00 PM
Equinox Studios, 6555 5th Ave S, Seattle.
Please make any memorial donations in Gini's honor to one of the following organizations:
The Metastatic Breast Cancer Network, mbcn.org 
The Metastatic Breast Cancer Alliance, mbcalliance.org
Gini's artwork can be viewed at www.ginilawson.com
---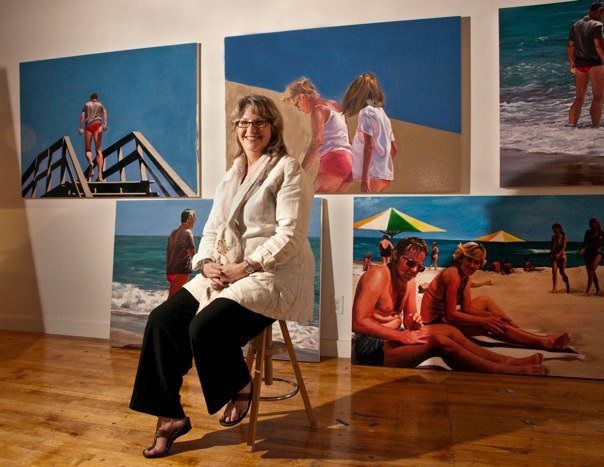 ---
Comments
I will never ever forget my DG sister, Gini. Loved het SOOOOO. XXXOOO.
Mary Iwashita Claus
---
Never was a woman loved so instantly, so deeply, and by so many as Gini. There was a magnetism about her, and her old soul shone through her eyes, her artwork, and her interactions with others. Everyone who knew Gini was graced by her presence, and her loss is felt keenly by those of us who were privileged to spend time with her.
-Kathleen Kastles and Maury Davenport
---
Gini! How modest you were! First runner-up for Miss Ohio? And we didn't know this? My goodness, you always were full of surprises but I'm not surprised thinking of your luminescent skin, beautiful, fine features and those eyes - those eyes that took everything in while pretending to not see what the other person didn't want seen. You always had the heart and soul of an artist and your work here was strong and fruitful; there was never any withering on the vine for you. So many people loved you, Gini - your friends all speak for themselves and it's obvious you did good in the world. It's the best any of us can hope for in life. You did good, girl.
-Maureen Sharib
---
A very beautiful tribute, Richard, and so true to the Gini I knew and enjoyed. 
Martha
---
Gini what a wonderous life you led. I did some of my best painting under your teaching. I am sorry I was not at your funeral today , I know other buddies from our class went to your funeral but honestly I lost a son not that long ago and knew I might fall apart. Gini wrote me a lovely email and show ed her big heart and compassion after finding about the death of my son. I wish the family strength . MM
mary morrison
---
Gini:
every time I see a painting that deliberately messes with the golden ratio, I think of you. So sad you have left us too early. Sylvie and I will never forget meeting you in Maui (you were working on yoga toes) and my view of art has been influenced by listening to your comments about your own paintings. My life is richer for having met you and spending that precious time with you.
Jack Yensen