Paul Fussell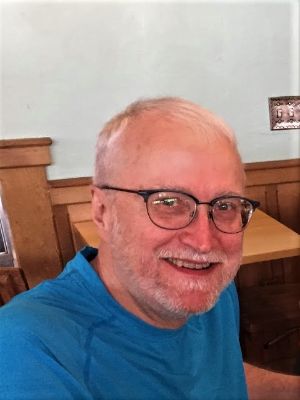 Paul Fussell, age 61, passed away on August 4th, 2019 in Bellevue, WA due to complications from Parkinson's disease. 
Paul was born on January 5, 1958 in Havre, MT to Nancy Bridges Fussell and J. Aubrey Fussell. Paul was the youngest of four children. 
He attended college at the University of Montana and received a PhD in mechanical engineering from Carnegie Mellon University in Pittsburgh. His passion for engineering, robotics, and pursuit of knowledge served him throughout his career. He worked at several engineering institutions including the Aluminum Company of America, Arizona State University, where he was an assistant Professor, and at The Boeing Company, where he was a manager of a mathematicians group. He remained active in professional societies such as Sigma Xi and American Society of Engineers. 
A committed member of his local Unitarian Universalist church, Paul served on numerous committees: as board president for East Shore Unitarian Church in Bellevue and on the Eliot Institute board, where he was instrumental in both designing and bringing to life a Unitarian summer family retreat focused around the arts. 
Paul met his wife Caroline at the First Unitarian Church of Pittsburgh coffee hour. They were married in 1988 and have two daughters, Alex and Tara. Their family life was filled with education, arts, community at church and school, intergenerational church retreats and road trips to visit national parks and family.
In 2012, Paul was diagnosed with Parkinson's Disease. He channeled his passion for science into supporting research for a cure by participating in many research studies. He developed a keen interest in modern dance after becoming a regular attendee of several regional Dance for Parkinson's classes. 
Paul is survived by his wife and daughters as well as his siblings Alice Lium (Neils), Jane Ruthford (Charles), and Tom (Terrie), his mother Nancy, and nieces, nephews, and cousins.
A Celebration of Life in loving memory of Paul Fussell will take place on October 12th at 2pm with a reception to follow. The service will take place at East Shore Unitarian Church in Bellevue, WA. 
If you would like to make a donation in Paul's memory, please consider Northwest Parkinson's Foundation or Eliot Institute, two organizations which provided loving communities to Paul and his family.
---
Comments
I worked with Paul at the Alcoa Technical Center. He was a brilliant engineer and a very caring person. It was always a joy to see him. He was inquisitive, a good listener, asked well thought out questions and was interested in learning. He had a way of connecting and making one feel at ease.
I had not seen him for years, and am very saddened to hear of Paul's passing. I wish his family well.
Bill Arthur
---
Paul was one of the most insightful people I ever met. He had a knack for asking really penetrating questions that focused a conversation on the right topic and the details that mattered most. His observations and questions were always stated in the most professional, supportive, and constructive ways so that the person being questioned never felt threatened or intimidated, and the effect was always for everyone to leave the room feeling a little smarter and more inclined to cooperate than before. His presence is greatly missed!
Tom Grandine
---
Paul was a good friend of mine while I was a grad student at CMU. He helped me make it through the rigors of my masters program, and was always kind and generous with his time. He graciously served as one of the ushers at my wedding. I am deeply saddened to learn of his passing.
Rob Milligan
---