Christine Ann (Narancic) Hendrix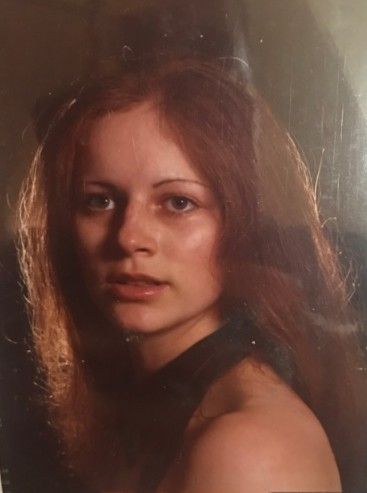 Christine, 63, passed away peacefully June 11 at Evergreen Hospice after a courageous battle with cancer.  She is survived by her husband Leon and their six children: Leontyne "Tina", LeAnne, Alexander (Felicity), Jason, James, and Jonnelle, adopted daughter Chandra Green, as well as many grandchildren and great-grandchildren.
Christine was born in Beatrice, Nebraska, March 10, 1955, and moved to Seattle with her family at the age of 13.  She was the 8th child of 14, born to George and Bernadine (Kechley) Narancic.  She is preceded in death by both of her parents and five siblings:  John, Patricia (Gallaher), Mary Frances (Green), James, and Gregory.  She is survived by 8 siblings: Victoria (Dennis) Swenson, Pasadena, TX; Barbara Narancic; Kathleen (Fred) Harris; George, Jr. (Ruth), Queen Creek, AZ; Jerome (Linda); Vincent; Anthony; and Paul (Janelle) of Seattle.  Twelve grandchildren: Chantelle, Giaunie, George, Cynthia, Jason, Aaron, Elijah, Josiah, Xavier, Jonna, Jimi, and adopted grandson Tyrell Williams. Two great-grandchildren: Malachai and Noah.
Christine was a homemaker most of her life.  She loved to cook and is known for her great potato salad.  She had a compassionate heart and a generous spirit. She took in all of her children's friends and made them feel so much at home that they called her "Mom."  She also loved music and could play by ear. Dancing, singing, and living life to the fullest marked her life.
A funeral service celebrating Christine's life will be held at Our Lady of Guadalupe Catholic Church, 7000 35th Avenue SW, Seattle, on Friday, June 22, 11 a.m.  Fr. Jack Walmesley officiating.  Interment Edmonds Memorial Cemetery, Edmonds, WA.  Reception to follow at 4121 SW 109th Street, Seattle 98146, from noon to 4 p.m.  Light lunch, video and emcee with favorite stories about Christine.  BYOB. Beverages: Coffee, Water, and Christine's favorite—Darigold Chocolate Milk!
---
Comments
Leon and family, I am so sorry to learn of Christine's passing. I only knew her briefly in the 1970's as the 2 of you (along with Leontine) were tenants in a triplex I owned next to NW Hospital for a bit. My daughter actually remembers babysitting Leontine, she also remembered that you called her "Tina".
Christine was a smart, friendly kind individual with only the best thoughts of others in her heart. Altho our friendship was short I have always remembered her fondly.
It is with sadness that I hear of her illness and passing.
My daughter and my best thoughts are with all of you at this difficult time.
Leslie (Graham) Sausman
---
My thoughts and prayers to all of Chris's family.
She was such a wonderful person who I will always call friend. She had such a big heart of gold and a smile to light up any room. I treasure our friendship always and know she is looking over us all. With her ready laughter and wit.
I wish I could attend her service but am unable to, but know I will be thinking of her as I often do.
Jan Cuillier
---