Mrs. Julia H. Bangs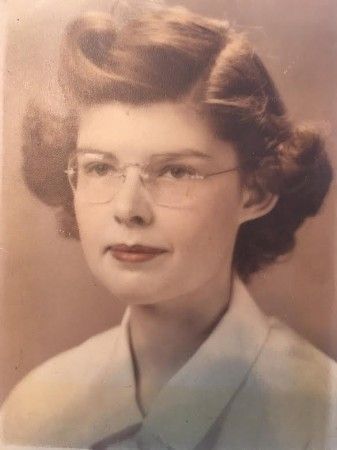 Age: 97
Born: June 20, 1919
Birthplace: Stoneham, MA
Died: July 16, 2016
Place of Death: Seattle, WA
Julia Forrest Holt was the child of Percey Holt and Alice Gustavson Holt. She grew up in the Boston area and attended Milton high school. In 1941, Julia became a Registered Nurse, licensed in the District of Columbia. In 1942, during WWII, Julia was commissioned as a Second Lieutenant in the US Army Nurse Corps. Julia was posted to Florida and later to various hospital stations in Europe. After the war, Julia returned to the United States and attended Catholic University in Washington, D.C.  She met and married James S. Bangs in 1947. The couple moved to Miami, Florida, where Jim worked for Florida Power and Light and Julia obtained a Registered Nurse license. They moved to the growing town of Hollywood, Florida and purchased a new home in 1957, where they lived until their retirement. The neighborhood was multi-ethnic working class with lots of children. Also in 1957, their son Gary was born. Julia and Jim were devout Christians and supported various overseas missions. Every year they would take a road trip to different parts of the country. 
Jim passed away in 2008 in Kissimmee, Florida. Julia kept in contact with friends and family after Jim's death, and in 2010 moved to Seattle, Washington to live near Gary.  She entertained the staff at her assisted living home, and later at Columbia Lutheran Home, keeping everyone in stitches with her oddball sense of humor. 
On July 16, 2016, Julia passed away peacefully in her sleep. She was 97. She is survived by her son, Gary, her daughter-in-law, Debra, and her grandson, Alexander.
---
Comments
I'm sorry for the loss of your dear loved one, Julia, and may you be comforted by the God of all comfort, Jehovah, thru his word the holy bible in Psalms 34:18: Jehovah is close to the brokenhearted; He saves those who are crushed in spirit. God's word also says in Isaiah 25:8: He will swallow up death forever, And the s Sovereign Lord Jehovah will wipe away the tears from all faces...For Jehovah himself has spoken it.(Psalms 83:18; Titus 1:2) Revelation 21:1-5; / John 5:28,29; John 11:25,26. This is what God's Kingdom, under Jesus Christ Rulership, will accomplish in the near future, for all those who love righteousness. The true God promises in his word, in Psalms 37:11,29:..The meek will possess the earth, And they will find exquisite delight in the abundance of peace. 29: The righteous will possess the earth, And they will live forever on it. (New World Translation Of The Holy Scriptures) jw.org
Mrs. Ganaway
---