Robert Neil White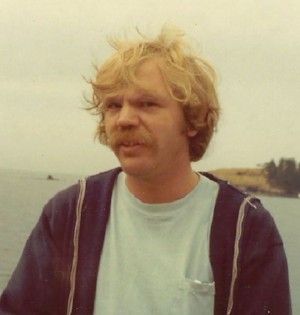 Rob was born October 20, 1947 in Seattle to James and Tova Jensen White.  He died February 13,  2017 at Northwest Hospital of heart failure. 
Rob lived all his life in the Seattle area.  He attended Catholic schools then graduated from Ballard High.   He furthered his education at the University of Washington and Edmonds Community college.
Rob enlisted in the US army and served in Vietnam.  Upon his return home in 1971, he met Charlotte Burkart and they were married in 1974.  They had two sons, Neil and Carl.  Rob and his family enjoyed many happy years of camping adventures and travel.
Rob liked all sports including fishing, a good game of cribbage with friends and was especially a lifelong devoted Husky football fanatic!   Rob loved animals and provided a loving home to many throughout the years.
Rob was employed over 32 years at Western Cartage and was a retired Teamster, local 174. 
Rob is survived by his loving wife Charlotte White and sons Neil and Carl.  Other survivors include his sister, Patricia Whitehead of Gig Harbor, her children, Rick, Vickie, Corinna, Alex and their families, brother Michael P. White, wife Patricia, children Christianne, James and Jensen of Seattle.   Other family members include niece Ann Marie Parker and family of Sitka, AK and nephew Rob Parker and family of Seattle.  Also included is David Chin of Portland, OR, his close friend  and Vietnam army brother.
Rob was preceded by his parents and his sister Christianne ,  his parents in-law Chuck and Marie Burkart and sister in-law Jean Parker.
Rob felt he had the best friends a man could wish for.  Peace be with you, Rob.  You are loved and missed.
A gathering for family and friends will be held on April 29, 2017 at the Nordic Heritage Museum from 1-3p.  3014 NW 67th st., Seattle, WA
Memorial gifts made to a charity or organization of your choice.
---
Comments
Missing you Uncle Rob. So grateful for our adventures of camping adventures and our driving lessons.
Niece Annie
---
We have so many good memories of all the times we have been together through the years. You will be with us when we take shrimp cocktails to the beach to watch the dogs run in the sand and play in the ocean. Then we will go have fish and chips, and finally, a campfire overlooking the lake.
Friends, Frank and Patti
---