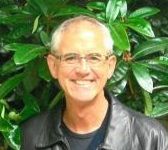 Steven Wesley Hetherington died peacefully at home on October 7, 2015.  He was born on December 30, 1948 in Ketchikan in the territory of Alaska, where he and his family lived until he was ten.  The family then moved to Seattle, and Steven lived there until his death.  He graduated from the University of Washington with a degree in English, but his lifelong passion was in the restaurant industry. He worked in waiter and management positions at some of Seattle's finest restaurants: El Gaucho, the Thirteen Coins, and ending his career at the Metropolitan Grill. His attention to detail, quick wit, and skill as a raconteur made him one of the best in the business.  He was also an avid golfer and voracious reader.
Steve is predeceased by his mother, Ruth, and father, Herb Hetherington, who were both beneficiaries of his gentle and loving care.
He is survived by his daughter Shantia Mills (Richard), grandchildren Cody and Alexis Martel, his brother Cliff (Ruth), his nephew Herb, and his devoted friend Sandy, along with his much loved Aunt Ruth Barnard, his cousins Kathy Christensen, Michael Blessworth, and Kim Hendricks, and their children.
A Celebration of Life is scheduled for October 24, 2015 at 11:00am at the Metropolitan Grill in Seattle, WA.
---
Comments
So sorry to lose my good friend Steve. I will miss you, Stevie!
Rick Prosser
---