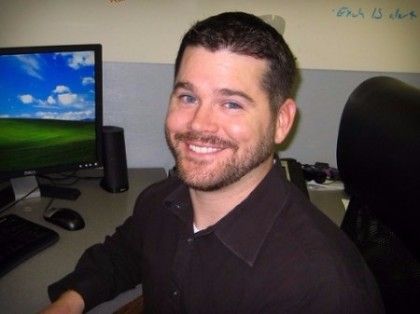 Robert Jason Kilmer passed away peacefully at home in Mountlake Terrace, WA on Saturday, October 31st, after a two-year battle with cancer. Rob was born June 10th, 1979 in DuBois, PA, but spent most of his young life in the Gettysburg area. He graduated in 1997 from Northern High School, then joined the Navy in 1998. He served for five years aboard the aircraft carrier USS Constellation (CV-64) based in San Diego, sailing all over the world, including multiple tours to the Persian Gulf.  Rob left the Navy in 2003, but still loved to keep in contact with many of his shipmates, whom he considered brothers.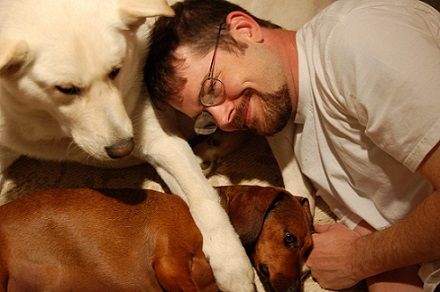 After visiting family at home, Rob embarked on a new adventure, moving to the Seattle area. Drawn to the Pacific Northwest's big mountains and many outdoor activities, he perfected his snowboarding and mountain biking skills while pursuing a career in IT. Meeting through their mutual friend, Zohra, in 2006, Rob taught future life-partner, Lauren how to snowboard that winter. Their instant connection was soon friendship and then love. Rob having just adopted Loki, and Lauren with her Bubba dog, their little family adventured all over, hiking, camping, fishing, snowshoeing, and rafting with friends. Rob continued his IT education from the Navy into college, earning his degree in Information Systems in Edmonds, WA in 2009. Only weeks later, his brother Jason passed away in a car accident, compounding the grief from losing his younger sister Amy to cancer several years earlier.
Rob fought back through grief and anger, finding solace with his family, he started laughing and smiling again, determined to live life to the fullest. He found a job and a second family with SWAT systems in 2010, a great group of like-minded people who loved to share in his adventures outside of work also. "Go big or go home," was one of his favorite sayings and he lived it. He loved to go fast and fly high, almost as much as loved to laugh. From skydiving to scuba diving, racing motorcycles, riding bikes and snowboards off of cliffs, and anything in between, he showed no fear.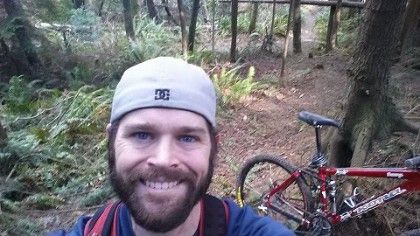 Rob's twinkling blue eyes and sweet dimples were only part of his youthful charm. He had a big smile that could turn from mischievous to innocent in a second and light up the room, and he had an even bigger heart. He had a special way of relating to kids and animals, and they were drawn to him, just like everyone else. Penguins were his favorite animals (except dogs, of course, they are family). He loved to laugh and make others laugh. He was great at impersonations and making up comic song lyrics, and he loved music. He loved building and fixing things with his dad and brothers from an early age.  Rob and Lauren loved to go on adventures, exploring different cultures and discovering nature's diverse wonders, even after he was diagnosed with late stage germ cell cancer in September 2013. For two years he continued to live and fight, enduring countless painful procedures and treatments, yet inspiring many on his way and always managing to find his sense of humor or smile in the roughest times. He loved sharing stories and pictures from the road with his mom, almost as much as he loved her lasagna and gentle hugs, and he was always on the lookout for the perfect gift to bring back for her.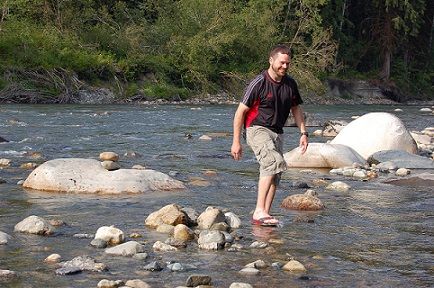 Besides his longtime partner, Lauren Rogers, Rob is survived by his loving parents; Betty & Doug Arentz, Dave & Bonnie Kilmer, his paternal grandparents, Ivan & Edith Kilmer, his siblings and their partners; Steve & Vickie Kilmer, Chad & Kim Smith, Josh & Laurie Arentz, Spring & Terry Cromer, Lindsey & Eric Wildasin, Levi & Christina Arentz, many beloved nieces, nephews, aunts, uncles, cousins and countless friends. He is predeceased by his maternal grandparents, George and Betty Lou Williams, his brother Jason Smith, his sister Amy Angell, and his childhood best friend, Nathan Anstead.
At Rob's request, there will be no funeral services, but his ashes will be spread in his favorite mountain spaces privately.  A party celebrating his life will be held at a later, more joyful time.  Live well, love each other, don't forget to laugh, and "stay awesome!"
In lieu of flowers, please consider a life-giving blood donation or donor registration with Be The Match, or alternatively, a monetary donation to one of Rob's favorite organizations in his honor: ASPCA, WWF, Sierra Club, the National Parks, Cancer Research Institute, or the ALS Association.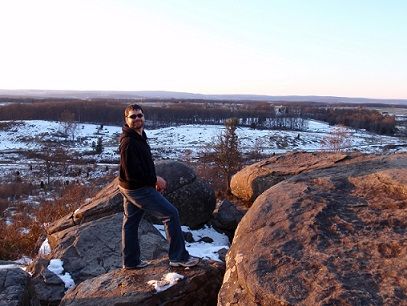 A note from Lauren:
"Thousands of tired, nerve-shaken, over-civilized people are beginning to find out that going to the mountains is going home." ~John Muir, 1901.  I hope Rob has gone home.
Our family would especially like to thank all the many doctors and nurses at the University of Washington and Seattle Cancer Care Alliance who made Rob's fight easier, particularly Dr. Heather Cheng, whose knowledge, skill, and compassion comforted him in his final months. Also, Jason Hagens and the crew at SWAT Systems, thank you for your constant, caring support, Rob could never find enough ways to express his deep gratitude. And the countless others who fought with us and showed amazing love and compassion.
---
Comments
Such an amazing and accurate tribute to dear Rob. He was quite an awesome person. We can all find comfort in believing that he is in a place of nature, with superb snowboarding, mountain biking, blue ribbon rafting, hiking and camping. He is at home, comfortable, and sees the outpouring of love that we all feel for him and always will. Rob and Loki are back with all his family and friends who got there before him, together again for all time. We will miss him; and my heart goes out to his fantastic angel and life-partner, Lauren, who was by his side through all the good times and his wing woman throughout. Love, Aunt Annie
Annie McTavish
---
Fair Winds and Calm Seas my friend. It was honor serving with you in and out of service.
See you soon - Jon-David "JD" Crawford
---
Such a beautiful tribute to a beautiful person. I was a classmate of Rob's at Northern and am so saddened to hear about his passing. My deepest sympathy to his loved one and family. --Jess
---
When I first met Rob he had a laugh that was contagious and a smile that would light up a room. I met Rob after he was diagnosed with cancer. He had cancer, but a person looking in would never know it because he was SO ALIVE! My daughter (who is four) said, "Mommy, before we leave the campground we need to go say goodbye to daddy' brother and "Buddy" (what she called Bubba). I am glad she got to meet Robbie because how inspiring it is to see someone wear a smile that is fighting for their life. I am blessed to have met you Rob, you have inspired me to keep going even when I didn't want to, the funny part is that it only took a weekend to see how amazing you were/are. I hope that the Angels realize what they have!! You are now in God's Army! Much love to you! --Christina
---
It was a true privilege to have known and shared a small part of the journey with you, Rob. I will continue to be inspired by your kind and fearless spirit, and I will think of you and Lauren when in the presence of nature's beauty and majesty. Thank you for being an example of how to live fully.
Heather Cheng
---
What a great tribute to Rob! Those eyes and dimples were the light of him for sure. I will always miss his sense of humor and friendship. I am so happy that we stayed in touch even though life took us our separate ways after so many years together. I will never forgot Rob's support to me after my mom recently passed. He was about the only person that could make me smile/laugh. His strength and courage throughout these last 2yrs was absolutely inspiring. You will be great missed "Vrob"!!
~Christin Tercek
---
Rob will will Always be Missed.
When someone you love becomes a memory, the memory becomes a treasure.
Tears are God's gift to us. Our holy water. They heal us as they flow.
Rose - Homegrown Sustainable Sandwich Shop
---
I will always remember you Rob, riding bikes, king of the hill and smeer the jackrabbit. You and your brother Steve were awesome parts of my young life. You really lived life!
Larry Simpson
---
I was Miss Carol to Robbie and Steve, and I loved them dearly, although I loss communication with him and his family I never stopped loving them! You were a beautiful little boy and a fine one! God bless you!
Carol Simpson
---
I loved him more than I have words for! Reading this and remembering my best friend is very difficult but everyone should know that he was a light for everyone's darkest hours!. He could make you laugh With the simplest one liner or comment!.! I miss my friend and will miss him for the rest of my life!. Love you rob!! Beautiful soul!
    
Bryan Asper (nailer)
---