1913-2016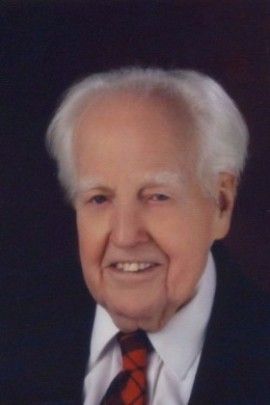 Reverend William C Johnson, Jr. passed away March 20 at the age of 103 at Cristwood Nursing Center, Shoreline, WA after a short illness.
William was born in 1913 at Asbury Park, NJ, the son of William and Laura Johnson.  As a young man William pursued a variety of occupations before being called to the ministry.  
He came into the ministry through the Church Army where he served from 1948-1952. He was on the staff of the National Town and Country Training Institute for two years before becoming the Church Army's national director in 1950.  
William met his future wife, Marie Jenkins,  at the Roanridge Institute in Missouri.  He was ordained to the Episcopal Priesthood in 1953. William served as the Vicar at churches in Burley and Rupert Idaho and as the Rector of All Saints Episcopal Church in Boise, Idaho from 1954-1958.  From 1958-1967 he served as the Archdeacon of the Diocese of Idaho.  The training to serve rural communities that he received at Roanridge prepared him for his work as Archdeacon, ministering to small communities across southern Idaho.
In 1968 William moved his family to Seattle, WA where he served as Rector of St. Andrews Church.  In 1978 he retired.  In 1980 went on to serve as the associate priest at Church of the Ascension, Seattle, WA until his 'second' retirement in 2001.
Father Johnson was very active in the diocese and in the community.  He was president of the Seattle North Convocation, a member of Diocesan Council, active in the diocesan Maritime Ministry, and served as the diocesan Ecumenical Officer.  He was also active in a number of community organizations and served on various local boards. In his family life he enjoyed travel, rock hounding, and gemology.  In particular, he loved our annual family camping trip to Lake Pend Oreille in north Idaho.
William was preceded in death by his wife Marie in 2006.  He is survived by his three sons, William C. Johnson III, Stephen Johnson, and Peter Johnson, by four grandchildren, and three great-grandchildren .
A memorial service will be held at St. Andrews Episcopal Church, Seattle, WA on April 17 at 1:30 PM.   
Friends and family may post thoughts and memories in the guestbook below.
---
Comments
Love you, Bill. It was a pleasure to know you. See you again. <3
- Kt.
---
I'll miss you, Bill. I so much enjoyed our visits at Crista.
Linda
---
What a true pleasure it was to know this man. He did and will continue to bless so many with his sweet disposition and incredible life stories. His smile will never leave my mind. So blessed to have known him at Crista.
Lisa Mawhinney
---
Bill and Marie were great friends at Ascension Parish... What an extraordinary life! Joe Baisch, Brinnon, Washington
-J. Baisch
---
Bill and Marie loved baseball, Mariner Baseball. It was our pleasure to take them to the ballpark on a couple of occasions. They also loved going to AZ for spring training. A sweet dear couple, thank you for your devotion to Ascension Parish. 
Carol Jean and Pat Gaffney
---
I'm tea...your my grandfather I'm sadden ...now grandpa!
- T
---