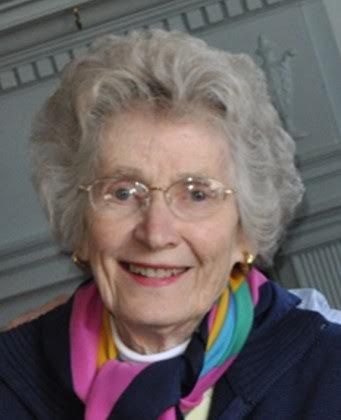 Joan Louise (Trump) Anthony died peacefully in her sleep on Saturday Oct. 3, 2015 in Seattle, Washington.  Born on February 23, 1934 in Hamburg, PA, Joan was the daughter of Emerson L. Trump and Naomi (Wetzel) Trump.  She graduated from Hamburg High School as valedictorian of the class of 1951, and went on to earn her nursing degree at Allentown Hospital School of Nursing.  In 1954 she married Barry Lincoln Anthony of Strausstown, PA, and accompanied him to Anchorage, Alaska, where he was stationed in the U.S. Army for a year and a half and she practiced nursing at a local hospital.  Joan resided in Strausstown, PA for most of her life, raising a family of two children, serving as organist and choir director at Zion Blue Mountain United Church of Christ, and working part time on the family poultry farm.  She was an active member of the Strausstown Women's Club, and contributed her musical talents to a variety of community activities, including serving as soloist at many weddings.  After her children were grown, she worked for a number of years for the Berks County Conservation District, where one of her primary duties was taking aerial land use photographs.  In their retirement, Joan and Barry moved to Wyomissing, PA, where Joan was an active volunteer at the Spring Township Library.  After her husband's death she relocated to Seattle to be closer to her children and grandchildren.
Joan was predeceased by her husband of 56 years and by her older brother, Glenn Trump of Hamburg, PA.    She is survived by her younger brother, David Trump, her children, Tom Anthony and Jeannette (Anthony) Banobi, and her grandchildren Jason, Kurt, and Laura Anthony, and Catherine and Aaron Banobi.  Joan will be remembered especially for her generous and caring spirit, her musical talents, and her devotion to her family. 
A memorial service will be held at 11 A.M. on Saturday, November 14, 2015 at Zion Blue Mountain United Church of Christ in Strausstown.  Donations in Joan's memory can be made to St. Jude Children's Research Hospital or to Mary's Shelter in Reading, PA.
---
Comments
---