Robert Edward Guyer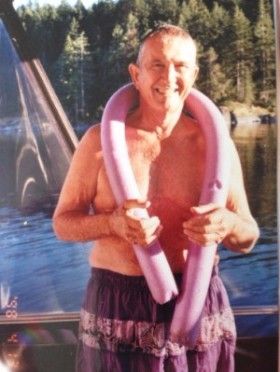 April 5, 1933 – August 14, 2016
Robert Guyer was born in Seattle to Dr. Edward and Dorothy Guyer. He was raised in the Greenlake neighborhood and attended Greenlake Elementary and John Marshall Junior High. He graduated from Roosevelt High School in1951. That fall, he enrolled in the University of Washington where he pledged Theta Chi fraternity. A natural leader, Bob served as pledge class president and, during his senior year, fraternity president. During his time at the University of Washington, Bob met and dated Marion Hendrickson, and together they made many friends and memories as they enjoyed their college years.
Bob proposed to Marion in his childhood home on Christmas Eve1954, and they were married June 16,1955, immediately after Bob graduated and was commissioned into the US Navy. The newlyweds moved to beautiful Coronado, California where Bob served aboard an LST Naval landing ship, traveling twice to Japan, for a total of 13 months.  In June of 1957, Bob and Marion returned to Seattle and settled into the Wedgwood neighborhood. Bob later attended the University of Washington Medical School, and graduated in 1962.  Bob was the Chief Resident at Swedish Hospital in OB/GYN when his father, Dr. Edward Guyer, suffered a cerebral hemorrhage. It was at that time, in 1965, Bob took over his father's private family practice in Wallingford.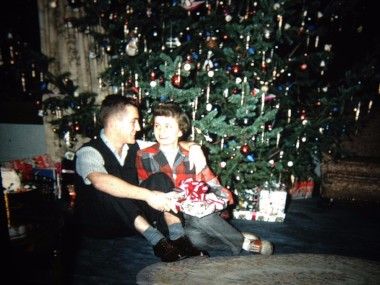 During his years of medical school and training, Bob and Marion added three wonderful children to their family: Ann, Steven and David. Together the family enjoyed many adventures with good friends, a cabin in the Cascade Mountains, yearly visits to the ocean and summers spent visiting Camano Island and boating to Canada and Young Life Camp Malibu.
A peaceful and adventuresome spirit, Bob loved the great outdoors and spent many of his later years driving the back roads enjoying country and the National Parks with Marion. He retired from his medical practice in 1997 and then enjoyed 19 years traveling, sailing, appreciating his view from home, and making countless memories with his beloved family and friends.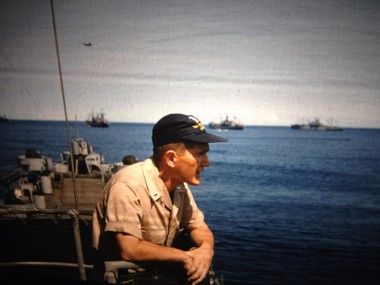 Married to Marion for 61 years, together they watched their family grow and multiply to: Ann (Jim) Kesl, Steve (Pam) Guyer, Dave (Mary) Guyer. He was the proud grandpa to his adoring grandchildren: Matt (Lauren) Kesl, Cody Guyer, Laura Kesl (Jordan) Collier, Danny (Rebecca) Kesl, Kelsey Guyer (Hugh) Gingerich, Amy Kesl and Delaney and Lucy Guyer.  With great joy, Bob also became the book reading, great-grandpa to Parker, Crosby and Hudson Collier.
At the age of 83, after bravely battling five cancers, Bob passed away, from acute myeloid leukemia, on a beautiful Seattle morning. He was overlooking the water in his childhood home, surrounded by his loving family. He would have said, "It doesn't get any better than that".
Bob lived a life full of exploration, love, service, gratitude, adventure and joy. He taught his family to love well, to pour a rum and coke at 
five o'clock
 sharp, and to always say "thank you".
 A celebration of life, for this great and grateful man, will take place in Seattle on Sunday, October 30
th
 from 
2-5pm
.
          Center for Urban Horticulture
             3501 NE 41st St.
             Seattle, Washington.  98105
---
Comments
I had the opportunity to receive the love and care from dr guyer and Esther Sullivan for 14 plus years. A great loss for everyone. Prayers for the family.
Lynn Berry
---
I was saddened to hear of the passing of Dr.Guyer. He was my Doctor growing up in Wallingford. My main memory of him is that he was handsome and kind. He pierced my ears when I was around 13 using a cork to hold the back of the ear lobe and a gigantic needle. I often wonder if I was the first and last patient he ever pierced the ears of? Reading his obituary I was happy to hear that he had a great life.
Rebecca Durham
---
Wonderful husband to my dear friend Marion. What a great and fulfilled life he had. Love to those he leaves behind.
Glenda Jorgensen
---
Wonderful husband to my dear friend Marion. What a great and fulfilled life he had. Love to those he leaves behind.
Glenda Jorgensen
---
So sad to hear of Dr. Guyer's passing. We have quite a history with the Drs. Guyer since his father Edward delivered my brother in 1941, me in 1948 and Robert delivered my daughter in 1966. They epitomized the standard of the family doctor for us. I also received the old-fashioned "cork and giant needle" ear piercing from him over his lengthy objections. We are glad he had a happy retirement.
Lynn Roys Johnston
---
Bob and I lived almost across the street in Laurelhurst Never really knew him then because he was 5 years older. We finally hooked up at UW med school and graduated together but then went our own ways. He was always kind and a good friend.
Gary Odell
---
Bob was a great client and friend for many years. He had an infectious smile and love of life that was apparent to all who met him. I will miss him. His wife Marion and family are in my thoughts and prayers.
Alan Williamson
---
Just heard about Bob's passing from Marion. Bob was a childhood friend of my brother's and he was my fraternity president at the UW. Dr. Ed Guyer was our family doctor for several years. Bob will be sorely missed. Ken McGhee November 21, 2016
Kenneth B. McGhee
---