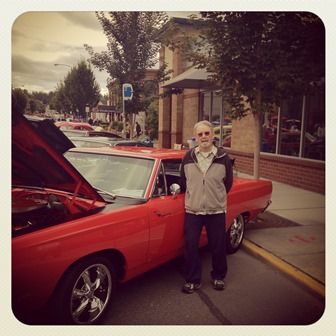 Gary was born in Seattle, Washington on November 14, 1934 to Mildred (Rock), and Herbert Bradford. He passed away peacefully in his home on October 15, 2014, which was his sisters birthday. He was accompanied by his niece Sandy, and her husband Robert.
He was raised in Seattle, along with his sister Bonnie, and brother Herb. Gary was the youngest child of the three. His father was a land surveyor, and his mother did emergency foster care. He loved to help his mother with the children that she cared for in the home. He finished the ninth grade, and went off to trade school to become a carpenter. He retired as a carpenter from the King County Courthouse in 1999.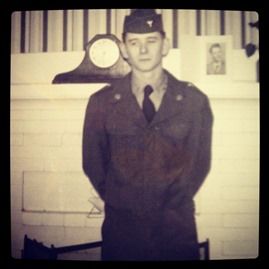 He enlisted in the Army Reserves in 1953. He was a medic, driving the injured to safety, and also worked in the kitchen. He later discharged from the Army Reserves in 1961.
Gary was married twice. His first marriage was to Jane in 1962. Jane had three children from a previous marriage, which he adopted as his own. Jane and Gary later had four children of their own, totaling seven. His second marriage was to Bronwyn, in 1974. She had three children from a previous marriage that he welcomed as his own. Together they had a daughter in 1975.
He was a very loving and caring person. He was very fond of all of his grandchildren. After his retirement in 1999, he cared for his granddaughters on a regular basis. They enjoyed going to the park, museums, walks, and making them lunch with his sack full of sandwich makings. He was called Papa by his grandchildren.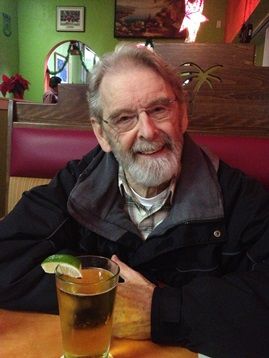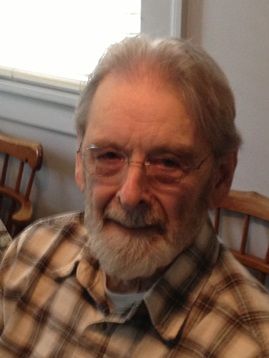 Gary loved to talk about all of the different cars that he owned over the years. His first car a Model A, then a 1955 Chevy, and 1969 Roadrunner. He wasn't afraid to boast about their significance. His daughter, Lisa, even had a cane made with several of his cars on it. It made for a great conversation piece.
He was also very musically talented. He carried on the legacy of his mother. He played the organ, keyboard, guitar, accordion, and the ukelele. He sometimes was a bit shy of playing in front of other people, but if you asked him enough, he would play for you.
Gary was known for his magic in the kitchen. He was most famous for his hamburgers. He would wrap them in foil, and place them in the oven to melt the cheese and warm the bun. He really enjoyed making them for others. Other favorites where his potato salad, apple pie, gravy, and salvation army donuts. Again, carrying on the legacy of his mother.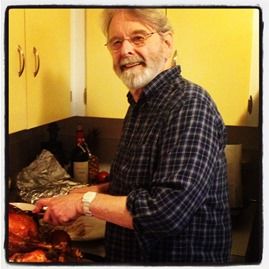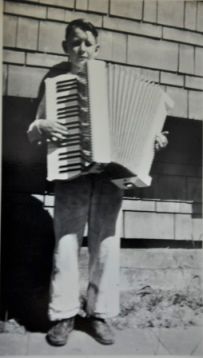 He was very strong and will minded. He battled colon cancer in 2007. He later suffered from Alzheimer's Disease, Pulmonary Fibrosis, and Emphysema. Through all of the suffering, Gary never lost his sense of humor. He always made you laugh. He taught us to never "take any wooden nickels", and to "come back when you can't stay so long". He will be missed by all that knew him. May he rest in peace.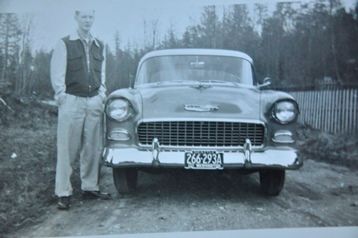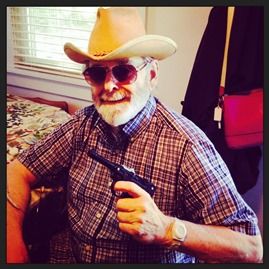 Gary is survived by his children Jane Morris, Debbie Hathaway, Dennis Bradford, Scott Bradford, Lisa Hannan, Becky Bradford, Bronwyn Bradford, and several grandchildren.
"See you in the moonshine"
---
Comments
Gary was a very kind and caring man. He always had a smile and welcomed family and friends into his home. He loved to cook, he placed many wonderful meals on the table for us to enjoy. He worked a lot of years to support his family, family always came first for Gary. He loved his grandchildren dearly. Bronwyn Lee's daughters, Rhiannon and Kalani loved their papa, they spent the last few years caring for their papa, as he was not well, they would sing to him and play various instruments, that would make him smile. We are sad that he is gone from this world, however, we know we will see him again, until then he will live in our hearts and souls. See you in the moonshine Gary.--Bronwyn
---
Rest in peace Papa you will be loved forever until the day i day and i will even continue to love you after that
your grankid,
snakehips
---
Uncle Gary was a wonderful man. When I think of uncle Gary it puts a smile on my face that covers decades of love and devotion, not to mention fun and laughs. I had the privilege and honor to care for Gary these past three years. Being able to care for him in the family home brought me right back to my childhood days with my grandpa and grandma and all the wonderful meals and family get togethers. What a fantastic legacy. He and I would sit at the kitchen table after breakfast and talk about all of the old family times and stories. Laughing until we cried. He was the last of the last who remembered these people and we now must move forward with memories about gentler times and loving family ties. I will miss my uncle and friend until I pass and then I will meet him again to talk about great times and laugh again until we cry. Rest in peace uncle Gary. You truly were a gentle giant and you leave behind a wonderful legacy of loyalty and devotion to your family. I promise I won't take any wooden nickels....Sandy
---
I came into Gary's life when I married his niece Sandra. I knew that when I first met Gary we would become good friends. Having spent everyday with him I got to hear the stories of his life and understand his love for his family. We also had some great laughs over cold beers and shots of scotch. Having known Gary and sharing talks, I remind my wife that he was a great man and I am a better man for having known him. My last memory with him is watching a Johnny Cash DVD and singing Folsom Prison Blues with him. Live on Gary and I won't take any wooden nickels and every now and then I will raise a shot of scotch in your honor. I will watch over Bronwyn Lee, Kalani and Rhiannon as best as I can for you. You helped me realize I am home with your niece and your family. Thank you Gary.
--Bobby
---
I became family when I married his niece Sandra. I immediately knew Gary and I would become good friends when I met him. My nickname for him was "POPS" I helped my wife Sandra care for Gary and would sit with him every day and listen to his stories about his life and family. We would sit and laugh over cold beers and shots of scotch. I would remind my wife how lucky she was to have such a great man as her uncle. Just knowing Gary made me realize I want to become a better man. My last memory of Gary is the night he passed. We were watching a Johnny Cash DVD and singing along to Folsom Prison Blues. Laughing about how terrible we sounded! I told him speak for yourself....He was a great man in my eyes and I will never forget him. I know he will never be forgotten by those lives he touched. Me included. I promise I will look over your girls Bronwyn Lee, Rhiannon and Kalani for you and help out when I can. I won't take any wooden nickels. Live on Gary...I will toast you with a shot of scotch now and then......Your friend, Bobby
---
Today is October 14th and tomorrow is the one year anniversary. Since my grandfather had his first gran-daughter the grandchild generation has always called him Papa. I think that the reason that we called him papa is because for his whole life even from when he was just a little boy he has always welcomed any body that was feeling down or angry into his arms for his loving and kind comfort. He was always like a father to us grandchildren, There are so many countless nights that i can remember spending the night at his house with the movies and sitting on his lap while we watch time slip away with Scooby-doo and Tom and Jerry. It is very hard to express how much i miss my papa but every day i remind myself of our happiness and memories and i makes everything better.
my friend, my grandpa, my guardian angle... My Papa
Your Granddaughter Kalani Rose
---
I always wondered how life went after our four years together from 1971 to 1974. He accepted my twin sons and was very good with them. I ended up buying the Roadrunner from him in 1979-80 and then sold it in 1984 to a Navy boy going to San Diego. I also loved that car and hated to see it go. Gary called me Aug. 2 1982 after I was married and that was our last contact. He was a great man.
---