Maxine L. Keesling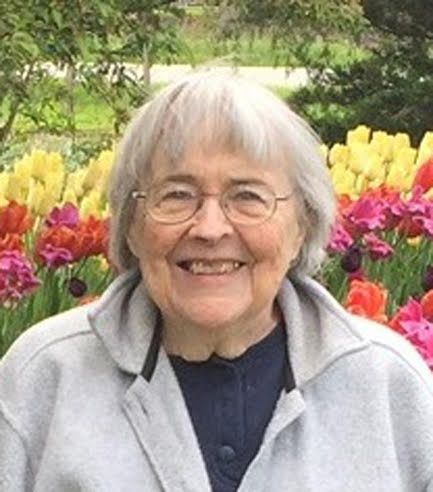 Maxine Keesling, age 94 of Woodinville, Washington, passed away peacefully on Sunday, September 24, 2017, leaving behind a family which misses her deeply.
Raised in Eastern Washington, Maxine cherished summers at her grandfather's farm in Waverly, which he homesteaded in the 1870's but lost in the Depression of the 1930's.  In her own words, Maxine was "thoroughly inculcated" with her grandpa's "pay-your-own way, control-your-own-destiny, don't-fence-me-in" philosophies, as well as a distrust of overreaching government.  Long-time residents of Woodinville and King County may recall decades of her letters-to-the-editors protesting government incursion into private property rights.
Maxine married the late James Keesling in 1944.  They provided an idyllic childhood for their children.  Maxine threw herself enthusiastically into motherhood, as she did everything else, with an effectiveness and generosity that included stints as PTA president and Campfire Girls group leader. Her example and encouragement instilled a can-do attitude, confidence, and love of reading in all her children. 
In a time when it was uncommon for women, Maxine became a real estate broker specializing in vacant or farm acreage.  She used letters-to-the editor to speak out for the rights of property owners and otherwise to hold the feet of government to the fire.  When asked, "What makes Maxine write?" she said, "I'll continue to act as Paul Revere …as long as my health and the newspaper editors allow.  I consider whatever I accomplish to be a memorial to my grandfather."  More privately, Maxine routinely contributed to those in need, including help to complete strangers whom she had read about in the newspaper. 
Maxine is survived by her four children (Sherelyn Ernst and husband Jerome, Scott Keesling, Susan Valenta and husband Frank, and Holly Towle), seven grandchildren, and four great-grandchildren, all of whom loved her dearly, as she did them. 
Friends are welcome to join the family in an informal celebration of Maxine's life on Saturday, November 4.  Contact Jessica Valenta at jvalenta22@yahoo.com or (206) 755-5698 for details.
In lieu of flowers, donations may be made in Maxine's name to the King County Library System Foundation at 960 Newport Way NW, Issaquah, WA 98027 OR  to The American Land Rights Association, a nonprofit organization, PO Box 400, Battle Ground, WA 98604.
---
Comments
---