James Louis Shapley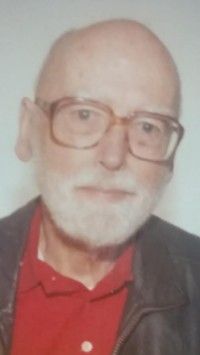 Dad was born March 9, 1920, in Asotin, Washington. He grew up in Elma, Washington building crystal radio sets and playing the piano. A man who displayed no outward religious convictions to his children, he himself was baptized not once, but twice in his childhood. Making his way to Seattle to attend the University of Washington, he worked to make ends meet as a chauffeur, among other things. The interruption of WW ll set Dad on a path to serve in the Alaska Communications System for the U.S. Army in both Anchorage and Fairbanks. In these circumstances, he still found time to explore the outdoors and indulge his interest in photography. Honorably discharged after the untimely death of his mother, he returned to the University. He installed himself in a Portage Bay houseboat where pilings for the highway overpass between Interstate-5 and Montlake would eventually be built.
One year after his initial date with the woman he first saw in a Bon Marche elevator (Shirley Murphy), they were married. That same year, 1947, he received his Bachelor of Arts degree from the University of Washington and in 1952, his Masters degree. Dad next worked for and received (in 1954) a PhD in Speech Pathology and Audiology from the University of Iowa. Friendships he made here would last his lifetime. A brief stint teaching in Houston, Texas followed, during which daughter Maura was born. With some relief, they later returned to the University of Iowa and another teaching position, as well as another child (Mark).
An opportunity with the Seattle Veterans Administration Hospital afforded Dad the ability to take his family out of the Iowa flatlands and back to the Pacific Northwest. This was their last move and the last child (Brian). Dad stayed with the VA Hospital as director of the Audiology and Speech Pathology Service - first on the 8th floor of the Smith Tower in downtown Seattle, then at the hospital on the crown of Beacon Hill - until his retirement in 1986. During his VA career, Dad helped hearing-impaired veterans all over the Pacific Northwest, while providing clinical training to a series of next-generation UW graduate students, contributions in which he took deserved pride.
Throughout his working career, and beyond, he did his best to teach his children a lasting love and respect for the world, along with an appreciation for all the beauty of and in it. He climbed a mountain, though it almost killed him. He built a boat. He explored the San Juan Islands with friends and family, as far up as Princess Louisa Inlet. He strove at all times to be active, curious, and above all, useful and helpful to others. He dearly loved dogs and cats, and lovingly tolerated a wild menagerie of other critters brought to the house by his three children.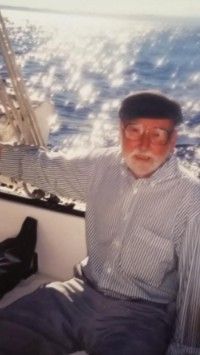 In his retirement, he and his wife traveled to Ireland, New Zealand, Hawaii and around much of the western United States. The rest of his time over the years was often spent in the upkeep and improvement of their Seattle house, which was built at the start of the last century, in a very different age. Repairs and maintenance of all things were a matter not only of Depression Era frugality, but also of pride, self-reliance and always curiosity. His sons have said, "He never met an adhesive he didn't like." This may sometimes have taken him down paths others may not have taken. Perhaps it was a reflection of his desire to make things that would last well beyond himself. Regardless of his intent, he left behind a home dotted with touches of his classy shop work and design. 
Throughout his life, and despite the challenges thrown at him, Dad's actions were honorable and decent, originating from love. This is what he taught us, among many other things. 
Dad's final years were marked by the increasing affects of Alzheimer's Disease and the frustrating irony of fading cognitive capacity. He died peacefully on January 2, 2017 in Seattle, Washington. He was surrounded by his family and was in the care of the wonderful staff of the 12th floor of Swedish Hospital on First Hill. He is survived by his wife Shirley Shapley, daughter Maura Shapley (Jack Lenoir), granddaughters Mae and Tess Lenoir, son Mark Shapley and son Brian Shapley (Vicki).
A Celebration of Life Event will be held at a later date. If you knew Jim, and would like to attend, please indicate that desire here. We will contact you directly with details. Thank you.
---
Comments
Bob and I would be honored to attend a Celebration of Life for Jim. He (and his family!) have made a large and positive impact on us.
Kay Filson
---
I would like to attend Mr Shapley's Celebration of Life. What an interesting life!
Bob Zappone
---
We knew and loved Jim, and have missed the real Jim so much these last few years. We look forward to celebrating his life with those who love him!
Kim and Art Schneider
---
Sending love and condolences to the entire family. We sure loved Uncle Jim, he was a wonderful man, and we will miss seeing him.
Mary and Tim Garguile
---
We'd be happy to attend a celebration of life for Uncle Jim.
Colleen and Jeff Smith
---
The sweetest and nicest man I have ever known, Jim was a gift and an inspiration. Bob and I would be grateful to celebrate Jim's life with his family and other friends.
Karen Plummer
---
Condolences to the Shapley family. Our thoughts and prayers go out to your whole family. Psalms 147:3 says God, "heals the broken hearted, and binds up their wounds." May God bring you comfort and peace.
Williams Family
---
One of the nicest people I had the honor meeting in my breeding, showing and selling of Australian Shepherds. His wife is just as lovely. Thank you for providing the best homes for my dogs over the years. I'm sure they were all waiting happily to see you once again!
- Love Toni and family
---