Our staff has a strong commitment to helping the members and families who need our services. 
Our board represents a cross-section of our community and has a passion for our organization and those we serve. The members work hard to ensure long-term sustainability of the organization and oversee that the mission and vision of People's Memorial are followed.
Since death runs in her family, Nora decided to become a funeral director. Along with a lawyer, a mechanic, a plumber, and a doctor, everyone should have a funeral director in the family. For those families without one, Nora is happy to provide the service.
Nora was working as a stage manager in Seattle when The Co-op Funeral Home of People's Memorial was forming in 2007. She jumped at the chance to be involved with such a wonderful organization. She began as an intern and worked her way up to being named the Managing Funeral Director in 2013. With a background in home funerals, Jewish traditions and a passion for natural burial and modern funeral practices, Nora strives to help each family make their arrangements according to their needs and wishes. She makes sure meeting with her isn't the hard part of dealing with the loss of a loved one.
Nora lives in West Seattle with her husband Nick (yes, they are Nick and Nora) and 7-year-old, Sam.
Read more about Nora here.

With a Bachelor's in psychology Kimberly planned for a future in art therapy. After receiving a newspaper clipping from her Grandmother about "a man buried in a blanket" she found herself daydreaming of the Natural Death Handbook world of DIY funeral care. When the opportunity arose to get her internship with the Funeral Co-op she knew she'd found a place to call home. That was in 2007 and since then she's become a licensed funeral director. When not serving families at the Co-op she enjoys hiking, plant identification, herb gardening, and listening to the laughter of her two young kids.

Born and raised on California's beautiful Monterey Peninsula, Chris moved to Seattle in 2000 to study sociology at Seattle University. After earning his bachelor's in 2004, he went on to study and train in funeral service with the Pittsburgh Institute of Mortuary Science. After serving an internship at The Co-op Funeral Home of People's Memorial, he returned to Seattle University for the Masters in Pastoral Studies program at the graduate School of Theology and Ministry. "Studies in spirituality and pastoral companionship only made sense as my 'next step,'" he says. "Pastoral counseling was never my aim, but I was seeking to work on a similar set of skills."
Having worked in funeral home settings varying from corporate to non-profit, he feels passionate about contributing to The Co-op Funeral Home of People's Memorial. "It's an honor to serve each family," he says. "Every family should have access to the widest possible variety of options. I'm grateful to be able to offer that."
In his free time, Chris enjoys singing baritone in his alma mater's chapel choir, domestic travel, local casinos, and spending time around the house with his cat Teo. He does not enjoy spiders or mushrooms.
Read more about Chris here.

Kale's trajectory toward the funeral industry began in high school when he took a career aptitude test and got "funeral director" as one of his top options next to "forester/lumberjack". After growing up in a small county in eastern Washington, Kale decided it was time for a change of scenery and made the move west over the Cascades in 2012. After a brief stint in Bellingham and with a growing interest in end of life care and the funeral industry, Kale decided it was time to pursue earning a living in death. Moving down to Seattle in 2015, Kale happened upon a job listing for The Co-Op Funeral Home and jumped at the opportunity to work for an organization that aligned with his values to provide honest and respectful care to the community. Kale lives in Seattle with his partner, Kitty, where they make elaborate meals and dream of adopting every dog.
[photo to come]

Jeff first came to the northwest as a graduate student at the University of Victoria in British Columbia, where he fulfilled his dream of living in a foreign country. Upon earning his master's degree, the Canadian government kindly pointed to the border and Jeff eventually made his way to Seattle.
For years, he has wondered when his two degrees in art history would finally mesh with his business career. While Jeff is waiting for that day to arrive, he is pleased to be ensconced with People's Memorial, where his knack for managing small businesses is put to good use.
Jeff's youthful appearance belies his age, for he has years and years of management and customer service experience in public, private, and nonprofit sectors. His rich work history includes stints in a record store, junk mail production, teaching art history to bored college freshmen, buying gold & jewelry, and running a bakery for Mrs. Fields.
When he is not crunching numbers and dancing with databases, Jeff loves to travel. He lives in Normandy Park with his wife and daughter.
---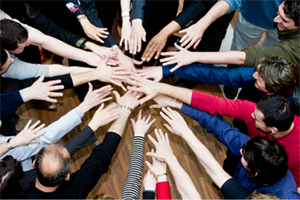 2018-19 People's Memorial Board of Directors
Elizabeth Coplan - President
Danny Geiger - President Elect
Margaret Kitchell - Vice President
Ashley Topacio - Secretary
Nate Tepp - Treasurer
Members-at-Large
Michael Geoghegan
Paul Hensel
Cheryl Jennings
Cassidy Stout
Alternate Board Members
Erika Campbell
Elizabeth Grauvogel