Loving Reflections of Mel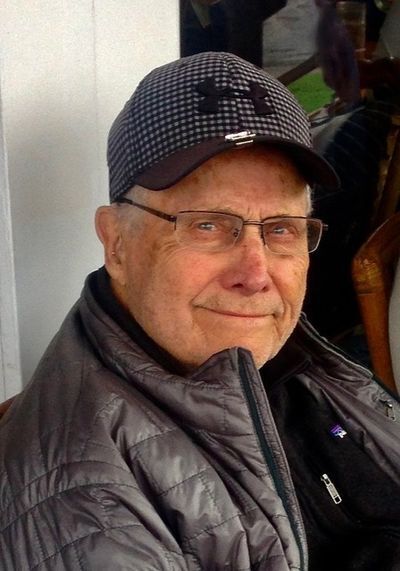 Melvin Ross Kimmel (Mel, also called "Ross" by his wife and extended family) was born in Sunnyside, Washington.  He departed us in September 2022, to his glorious homegoing to be with his precious Lord and Savior. He was 90 years old. Mel had four sons: Melvin Lee (Reva), Scott (Shirley), Todd (Heidi), and Tim (Becky); eight grandchildren: Kevin (Michelle), Jeff, Tyler, Matthew (Tricia), Jordan (Remington), Blake (Meghan), Samantha, and Ava; and four great grandchildren: Tessa and Serena (Kevin & Michelle), and Sterling and Beau (Jordan & Remington).
Mel is survived by his eldest brother Gene (96), outliving his older brother Larry, older sister Betty June, and younger sister Janet. Mel grew up in Prosser on Rattlesnake Hills. At the age of eleven, he gave his life to the Lord at Bible Rock Camp. He often fondly recalled his conversion experience. His mother, Elizabeth, was his greatest Christian model growing up. 
He attended Prosser High School, where he was a three-sport varsity athlete; playing football, basketball, and baseball for the Mustangs. He played right guard on the football team. He was the vice-president of the student council and held key leadership roles in other student clubs. At 18 years old, Mel joined the U.S. Air Force where he completed four years of honorable service as an airplane mechanic, rising to the rank of Staff Sergeant. He loved serving his country. After returning from the Service, he graduated from the University of Washington with a degree in Business Administration.
On August 30, 1962, Mel married Marilyn Mae Chapman. They settled their family in Seahurst. Through Marilyn's introduction to Isabella Wheatley at Bible Study Fellowship, they would come to join Boulevard Park Church in 1964. Mel and Marilyn served together in the church for over 50 years. As a couple they enjoyed the theater and symphony, dancing to big band music, and traveling in their later years, but nothing could compare to the joy found in being with family. Greater still was the blessing of spending time with and following their grandchildren and great-grandchildren in their various activities. Their 52 years of marriage marked their faithfulness to each other until Marilyn went to be with the Lord on October 13, 2014.
Mel was a radiation physicist manager at Boeing's Radiation Effects Laboratory (BREL), where Mel was fondly known as the "BREL-man."  In this role Mel and his colleagues would experiment and research the effects of radiation in social, commercial, and military settings. He also worked on Boeing's laser program, part of which included research and development on President Reagan's "Star Wars" program as part of our national defense strategy.  Mel faithfully served at Boeing for 35 years.
Mel engaged his family in camping, backpacking, fishing, but especially snow skiing. He was on ski patrol at Hyak, Snoqualmie Pass for 25 years, which enabled his family to frequent the slopes. He loved taking the family on purposeful outings that brought them together by coming out of their normal rhythm and into God's creation. No event marked this more than gathering for annual week-long vacations at Tiffany's Resort on Lake Curlew. This past July marked the 50th year of celebrating family togetherness at Tiffany's. He was known there as a "lifer."
Mel was an original DIY'er. He would rather fail trying to fix things himself than hire things out. From working on Volkswagen Bugs to remodeling, he was an invaluable resource in all sorts of repair, maintenance, and construction projects for his family. He passed this gift of perseverance on to his boys.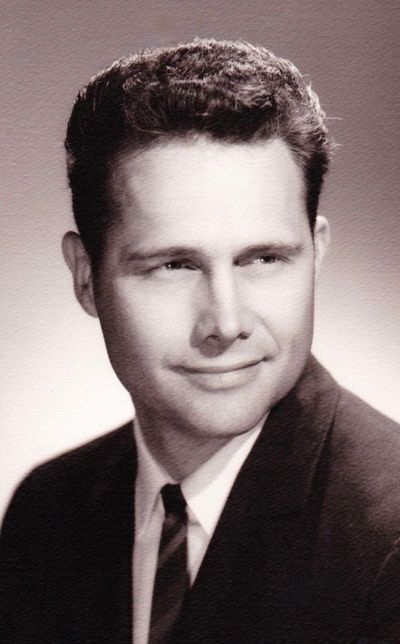 He loved sports. From soccer, baseball, basketball, to backyard pole-vaulting, he encouraged and enabled competitive sports for his boys. He especially loved coaching them in baseball. He enjoyed watching college sports of all kinds, but especially Husky football. He was also a staunch Seattle Mariners fan. When Mel retired, he took-up the game of golf, which he especially loved playing with his boys. Later he would delight in playing golf most Mondays with his friends from church.
Mel was a student of the Bible and believed in being faithful to the Lord in service to the church, which he modeled well throughout his Christian life. He loved youth ministry, and enthusiastically supported Marilyn in her unique giftedness of instructing children, including her in-home preschool program, "Whirly-Birds-for-Jesus." He also took his family on the summer bus caravan with Tom Horton's youth ministry, which further exposed his boys to a relationship with Christ. Mel served in various capacities in the church, including leadership roles in Boy's Brigade, Jet Cadets, Pioneers, and AWANA, where he was the initial Commander for several years. He served as an elder, men's Bible study leader, and was a participant in Bible Study Fellowship for decades. 
Mel always felt so blessed by God to have so many of his family and friends lifting him up in prayer and supporting him over his 90 years of life. He expressed that his greatest joy was hearing his family was walking with the Lord. Until his final breath, he chorused a repeated theme of gratefulness to God, his family, and his friends for the Lord's abundant love and grace in his life.
Memorial Services for Melvin Ross Kimmel will be held 
Friday, October 28, 2022, at 2:00 p.m. at: 
Boulevard Park Church
1822 South 128th Street
Burien, WA 98168
Livestreaming of the service can also be found on YouTube at the following link:
https://www.youtube.com/watch?v=BLE1ZdATyRo
---
Comments
Uncle Ross was an amazing man. I loved him... What a beautiful tribute to his memory. As a kid I always loved going to his house, even though I was the only girl!! One year at Thanksgiving I remember him asking my Mom which pumpkin pies she made so he could have a slice of hers.... Later he said Jerry, are you sure you made those pies? No one was eating them.... She forgot the sugar! He laughed and teased her! So cute! He will be missed...
I wish you peace and joy in all his wonderful memories 
Love you all, Gayle
(I tried to attach a photo of my Dad and Ross... I will send it to Todd)

Gayle Kimmel
---