Gary Lee Epps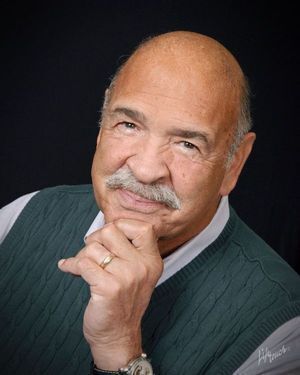 Gary Lee Epps was born to Howard Lee and Luella Mae Epps in 1942 in Denver, CO. His family moved to Seattle, and he attended Van Asselt Elementary, Sharples Junior High, and Cleveland High School, where he was senior class president. After graduating from Cleveland in 1960, he married Roberta Schenken, and they had two children, Tim and Jennifer. In 1967, he showed his adventuresome spirit by taking his family to live in Australia for two years, where he worked on various newspapers as a type-setter. When they returned, his life was enriched by helping start the Hillwood Soccer Club and coaching both his children's soccer teams, camping, moving to a career in insurance sales, and singing barbershop harmony. After his children were raised, Gary's life changed. In 1987, he married Lee Craig and spent the next 36 years working hard and playing just as hard. He enjoyed performing with barbershop harmony choruses and quartets, traveling with the Pieces of Eight quartet, singing with Lee in a mixed quartet, attending Richmond Beach Congregational Church, where he sang in the choir and performed in the RBCC Players theatrical productions, volunteering as a Rotarian, going on horseback adventures with his daughter, Jennifer, having a beer at the tree-table with his best friends, going on trips and cruises with Lee, and cheering for his beloved Seattle Sounders.
Gary was diagnosed with Idiopathic Pulmonary Fibrosis in 2019 and passed away from that disease on March 10, 2023. To say that Gary was well loved is an understatement. His laugh is still echoing in the stratosphere where he is looking for a good game of cribbage. His death leaves a hole in the lives of those who loved him, and we miss him every day. Gary, your music and your love will live in our hearts forever.
Gary's memorial service is April 16 at 2:00pm. and can be streamed at https://www.youtube.com/watch?v=eRiDviUvAP4 
---
Comments
Gary was one of the most jovial, heart warming and generous individuals I have ever known. His smiles, his voice, his laugh and especially his hugs were always a breath of fresh air in every space he entered. His friendship, his singing and his presence will always be missed.

Richard Gode
---
Lee and Family: Gary was a kind, caring soul. He always had a smile and laugh for me whenever we met. That was frequent when I managed Linden Grove and Gary would put on his handyman clothes. We often would spend time before or after work talking philosophy and sharing life stories. I was lucky enough to see him sing and act in Guys and Dolls. Talented he was. I am sure there is a special place in Heaven for Gary. I can see him riding a horse and singing away as if he didn't have a care in the world. He loved his family and friends and they loved him back. I didn't get to see Gary much these past few years but I will always celebrate his life. R.I.P. my friend.

David E. Scheiber
---
I have known Gary since our freshman year in high school. He has been a dear friend since then. We had several classes together and were always seated near each other because of our last names. I will always remember his deep voice and his hugs. He has been part of our reunion committee since the beginning and has always been one of our leaders. I am so happy I saw him last year at our reunion. I had no idea it would be the last time. Rest in Peace Gary. My love and sympathy go out to Lee and his family. God Bless you all.

Joyce Molvik
---
Maureen had a name for Gary. She called him huggy bear. I sang with Gary in two different barbershop choruses where we had many laughs and good times together. We also had a little club that we called Han Rey Buc Epps four couples who really enjoyed each other's company. We had dinner once a month for many years. Gary and Lee and Maureen and myself went to New Orleans together. We will miss his infectious laughter and great personality.
Jack Reynolds
---
The minute you saw Gary, you couldn't help but smile.

Bill Barry
---
Gary was in my life in that he was in my mother's (Doreen) life for a time. I too remember his singing, as I'm sure anyone who knew him has that imprinted on their memories, along with his booming laugh. He was so warm and kind, and I enjoyed the time I got to have him in my life. Such fond memories! Wishing his family and friends comfort in the memories that are shared with you all during this difficult time.
Lita Cole
---
I remember Gary always as a very enthusiastic character always with a smile on his face a gut full of laughter and a cheerful word. He coached my in soccer and I always loved him and his "comb over", his signature at that time. We all loved Gary and I want to send hugs to his entire family, "hello Jennifer" , fond fond memories and he imprinted me with positivity!! Thank you Gary

Laurie Dawson (Hauck)
---
Lee, I am SO very sorry to hear this. You and Gary were the couple I idolized the most. Everyone loved being around both of you. Your devotion to each other was a joy to see. Our entire church community will feel this loss for some time. I pray the memories of a wonderful life together will help you through this very sad time.
Tammy Burdett
---
What a great guy! I have known Gary since grade school. His smile and laugh were definitely contagious. He was a great leader of our high school class and since graduation was our reunion spokesperson. So glad I was able to see him at our reunion last year. Rest in peace dear friend.
Happy Trails to You!!

Barbara Hendrickson Criddle
---
We were so sorry to hear of Gary's passing. Times like these make us more aware of how precious our loved ones are. Gary had a good life and a loving family. Please know you are in our thoughts.
The Shane family and Judy Hjort
---