Richard Elmer Gile Jr.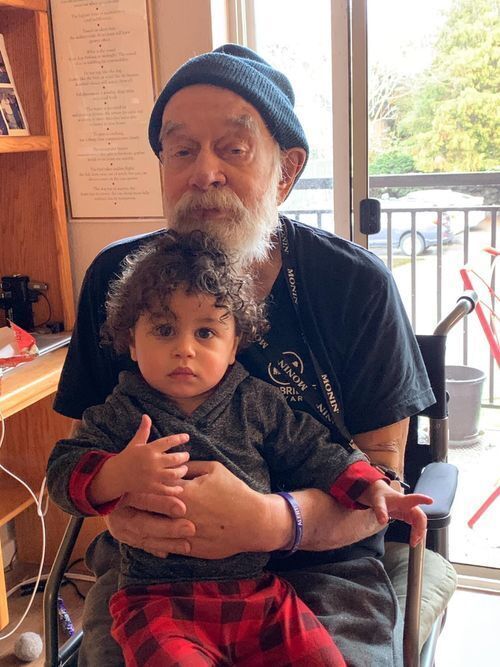 Richard Elmer Gile Jr. was born on March 22, 1946 to Richard and Morzie Gile in Casper, Wyoming.  He passed away on February 24, 2023 at home in Seattle with his wife and beloved cats by his side.
Rich grew up in Texas, British Columbia and Alberta before moving with his family to Bellevue, Washington when he was in high school.  He graduated from Bellevue High School and attended Cornish College of the Arts and the University of Washington.  He worked for Boeing as a computer analyst for 27 years, taking early retirement in 2002.
Rich was an avid sailor from his early childhood.  He loved taking friends and family sailing on his boat "Came to Believe ", which he owned for over 30 years.  After his wife (Annette) retired in 2005, they sailed to Mexico where they lived on the boat until they returned to Bainbridge Island in 2009.
Rich was a peace activist who cared deeply about the kind of world we are leaving to future generations.  He participated in a Pastors for Peace delegation to Nicaragua in 1990, and a Gulf Peace Team delegation to Iraq in 1991, after the Gulf War.
Rich is survived by his wife, Annette Klapstein, stepsons Alec Stephens III & wife Laura Stephens, Michael Stephens & partner Abby Brand, grandson Michael Reinout Richard Stephens, brother Stan Gile & wife Carol, sister-in-law Myrna Gile and many nieces, nephews, grandnieces,& grandnephews.  He was preceded in death by his brother, Richard Austin Gile.
Rich was known for his love of cheese, bad puns, cats, music, the sea in general and the Salish Sea in particular, and the community at Winslow Cohousing where he lived from 1994-2005 & again from 2009-2021.  He will be greatly missed.
A memorial gathering will be held at Winslow Cohousing, 353 Wallace Way NE, Bainbridge Island on March 25, 2023 at 1:30 pm.
---
Comments
---