Allan "John" MacDougall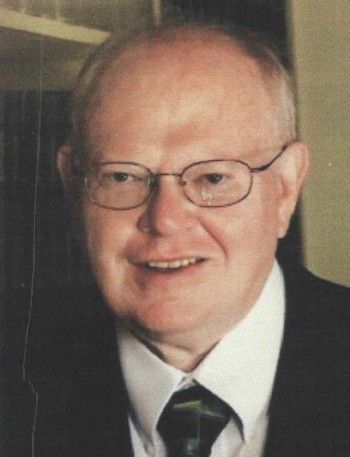 Allan "John" MacDougall  passed away at the age of 75 after a long illness on January 20, 2018, in Bellevue, WA.  John will always be remembered as a great husband, father, brother, uncle, grandfather and friend, but he was truly loved by all because of his big heart, generosity, dry sense of humor, smiles, hugs and his innate ability to always find the best in things, as well as being an incredible mentor, counselor, listener, diplomat and positive voice of reason.
John was born in Seattle, WA, in 1943, the eldest of two boys to Allan and Ruth MacDougall.  He grew up in Monroe, WA, and graduated from Monroe High School in 1961.  He then studied at Washington State University, where he met his wife of 53 wonderful years, Elizabeth "Betty" MacDougall (Smith), during a Rush Week "Street Dance."  While attending WSU, John was a member of Theta Chi Fraternity, of which he proudly served as House President.
Following graduation from WSU in 1965, he married the incredible woman he unexpectedly met at the WSU "Street Dance" during freshmen year and enrolled at the University of Washington School of Law (Class of 1968).  John and Betty made the Bellevue area their home as he embarked on a long and successful legal career in the maritime industry, including 45 years as a member of the Washington State Bar Association, 36 years as a member and partner with Madden, Poliak, MacDougall and Williamson, seven years as a partner with Montgomery, Scarp, MacDougall, former President of the Port of Seattle Propeller Club, and a longtime member of the Maritime Law Association where he served as Chairman of a number of its committees.
John was an adventurer who loved traveling, especially to Europe, and visited six of seven continents.  He was an avid Seattle sports fan and season ticket holder for UW football (50 years), Seattle Seahawks and Seattle Mariners.  He was also a supporter of the arts and made sure his family experienced as many New York, 5th Avenue Theater, and Seattle Repertory Theater shows/performances as possible.
To those who had been to his home and seen his collections, it will be no surprise to hear that John was a zealous reader, movie and music enthusiast, and owl lover.  While not as much as his love for Burgermaster or anything sweet, he also loved to ski, golf and ride bikes (he rode several Seattle to Portland Rides with the Cascade Bicycle Club, Chilly Hillies around Bainbridge Island, RAMRODs around Mt. Rainier and, most notably, rode from Washington to Minnesota with two brave lifelong friends).
Above all else, John was always a family man, fighter and survivor.  He made friends around the world, touched many hearts, inspired many people, and we all thank God for John being a part of our lives.
John is survived by his wife, Betty, sons Jeff (Elaine) of Sammamish, Kevin (Rachel) of Bellevue, brother Bruce (Terry) of Newport, WA, and grandchildren Derek, Kaylin, Davis and Avery, as well as numerous nieces, nephews, and other loving family members.
In lieu of flowers, memorial contributions may be made to the Northwest Parkinson's Foundation, 7525 SE 24th St., Ste. 300, Mercer Island, WA 98040.
A Celebration of Life will be held on Saturday, February 24th, at 1:00 PM at the Lodge at Beaver Lake, 25201 SE 24th St., Sammamish, WA 98075.
A life well-lived
is a precious gift
of hope and strength and grace
from someone who has made our world
a brighter, better place.
It's filled with moments sweet and sad,
with smiles and sometimes tears,
with friendships formed
and good times shared
and laughter through the years.
A life well-lived
is a legacy
of joy and pride and pleasure,
a loving, lasting memory
our grateful hearts will treasure.
---
Comments
---