Jerry Carl Worsham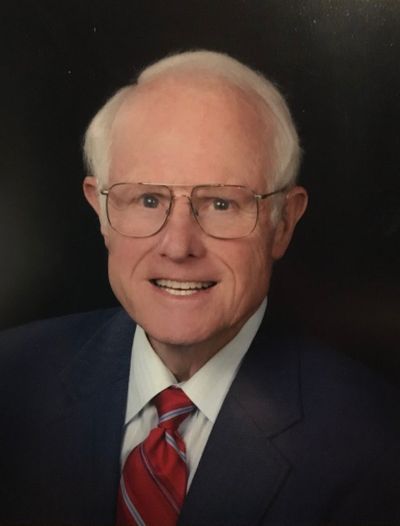 Jerry passed away Sunday February 2, 2020 in Seattle, WA.  He was born on October 5, 1935 in Oklahoma City, OK to Joseph and Louise Worsham.  By 1944 the Worshams had moved to Coalinga, CA where Jerry and his brothers Claude and JD were raised. 
While on a full scholarship to Oberlin College in Ohio, Jerry met Nancy Green, and they were married in 1957.  He joined the US Navy while attending Albany Medical College.  The Navy moved them to San Diego.  In 1969 Jerry was stationed in the Philippines on the USS Sanctuary during the Vietnam War. Afterwards Jerry, Nancy and their young family spent 18 months in Columbia, MD before moving to Bellevue.  There they resided for 47 years before moving to a retirement home in Seattle. 
Jerry began his career at Group Health Cooperative as an ENT Surgeon and remained there until he retired in 1999.  He stayed busy during retirement by spending countless hours volunteering for Eastshore Unitarian Church and Habitat for Humanity.  He also enjoyed travelling the world with Nancy, pheasant hunting, mountain climbing, woodworking and building furniture for his friends and family.
Jerry is survived by his wife of 62 years, Nancy G. Worsham, M.D., brother Claude Worsham, children Sara (David) Harmon, Peter (Laureen) Worsham, and Amy (Forrest) Carroll, as well as his five grandchildren: Aidan and Ruthie Carroll, and Corinne, Nathan and Blake Harmon.
A celebration of his life will be held Saturday March 28 th 2:00 pm at Eastshore Unitarian Church 12700 SE 32 nd St in Bellevue with a reception to follow.
---
Comments
Jerry was a dear friend from college days, genuine, caring and very capable. I'm grateful to have had a long time friendship with a wonderful human being.
    
Dick Rooney
---
Genuinely interested in and committed to his profession, Nancy, and his classmates in the few years we shared classes. Knew him then as a warm human being, broadly informed and and a great representative of what AMC strives to be. Regret having lost touch since '62.
- Frederick Bauer
---
Dear Nancy: A long way and a long time away from AMC. Trust you are comfortable. Jim Alrutz
---
to Nancy and your family -
I'm so sorry to hear of Jerry's passing. I'm thankful that the two of you seem to have had a fulfilling life together. My condolences to you all.
    
Paul E. Phillips MD AMC'62
---