Agnes Katherine Johnson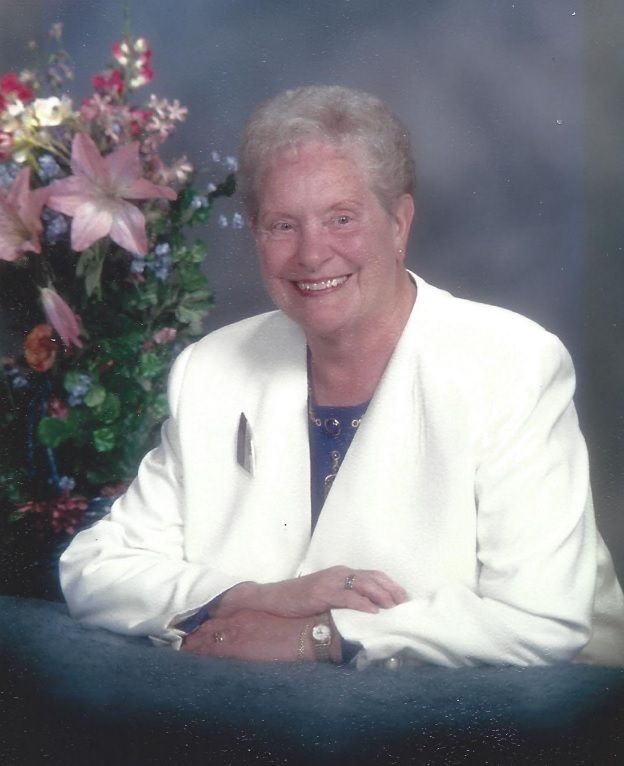 December 12, 1928 - March 4, 2023
Agnes was born in Pueblo, Colorado, to her parents Gunnar O. Guttormsen and Anna K. (Stalick) Guttormsen, as the third of four children including half-sister Margarita, and brothers Gunnar and Rudy. The family then relocated when she was a teenager to Everett, WA in order to be closer to her father's family. Agnes graduated from Everett High School in 1945, and started nursing school at the Providence School of Nursing in 1946.
While in nursing school, she was set up on a blind date by friends Dolores and Don Peterson, and the setup worked. She was successfully woo-ed by Norris L. Johnson, and the pair married on November 9, 1951. The woo-ing and marriage was complicated, however, by the tuberculosis that Agnes contracted during her nurse's training. So it came to be that young Agnes was sequestered away, under strict quarantine, from her sweetheart in the early stages of their fledgling romance in 1950, and given day- passes to leave the Firlands Sanatorium just 3 times in the 3 years of her treatment there. The first pass (granted by a kind doctor,) was wisely spent for her wedding day with Norris on November 9th of 1951.
The second pass was taken a month later in early December of '51, and she gave birth to her first son, Norris Jr., in September of 1952. The third pass was taken a year later in early December of '52, and her second son, Jeffrey Andrew, was born a year later to the day after Norrie, in September of '53. Agnes was found free of of TB during that time and was released in 1953 to look after her young family properly. During her time at Firlands, her newborn son Norris Jr. was cared for by her sister Margarita.
Norris Jr. and Jeff were followed quickly by Curtis Roy (1954), Nils Nicholas (1956), Katherine Leanne (1958), Christopher Arnold (1959). Six kids in seven years. And if that weren't enough, they brought in a foster child and gave him the name Thomas Christopher. He seemed to fit, so the adoption became official in 1965.
As the kids grew up, Agnes was able to work more in her profession as a nurse, and quickly climbed that ladder. She worked primarily at the Valley Medical Center in Renton, becoming head nurse, and later the head of infection control during the AIDS epidemic, retiring in 1988. She would like you to wash your hands more frequently.
Her husband Norris joined her in retirement after working for the Boeing Company for 36 years. They travelled together, attended the Seattle Symphony,  volunteered their time, developed hobbies, and enjoyed their time with kids, grandkids, and friends.
Norris passed away tragically in May of 1999, and Agnes made the most of her new, yet unwanted, independence. She undertook some remodeling of the family home that she had always wanted, and later moved to a smaller house in the Skagit Valley. The joys of her later life were the Master Gardener program at the WSU extension office, the Catholic Church, and always keeping up with her kids and grandkids.
Agnes was preceded in death by her beloved husband Norris, and one grandchild, Timothy, who passed away from cancer, as well as her sister Margarita and her brothers Gunnar and Rudy. Her surviving family includes children Norris Jr. (Cindy), Jeff (Ellen), Curtis (Carol), Nick (Connie), Kathy (Scot Hulbert), Chris (Joyce), and Tom (Kim). Agnes's grandchildren are Brandon, Stephanie, Brittany, Derick, Bryan, Gavin, Joey, Donald, Anna, Sam, Marcus, and Abby. She also leaves behind 21 great-grandchildren, and a sister-in-law Kathy Johnson.
Agnes's family will have a private burial. A celebration of her life is planned for April 15th, 2023 at the Edmonds Waterfront Center, from 10am to 2pm. The family suggests donations be made to Treehouseforkids.org, a charity that does fine work helping foster kids. Donations are easily made at their website.
---
Comments
---