Rita Shaw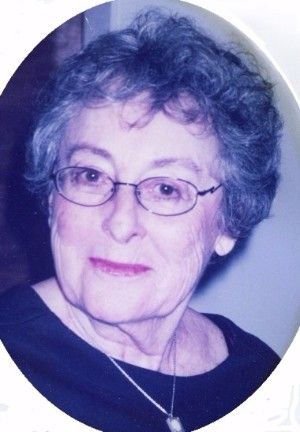 Rita was born in 1930 during the start of the depression to Isidore Roth and Mary Klein, orthodox Jews who had settled in New York City.  Her father, a furrier, was able to sell his custom made items to the wealthy and provide a good living for the family.  Growing up as an only child, her brother Max being 15 years older and out on his own when she was quite young, she got the full focus of both her mother's and father's attention, once in the form of a flying pan.  At the age of 12, Rita became disillusioned with the hypocrisy of supposedly devout elders in the community and announced that she was no longer interested in the Jewish religion.  Her parents were very embarrassed and, as soon as they could, sent her away from NYC to attend a very posh boarding school in New Jersey, where she learned, among other things, all that was necessary to be an upper-class housewife.  They also moved to Los Angeles.  Much later she found out that the reason they reacted this way was that she had been promised in marriage to a boy from their village in Poland who was being raised to be a rabbi.  Her children never questioned why their mother, a radical, fighter for social justice, feminist, blue collar worker, enforcer of frugality out of necessity, and one who preferred honesty and conviction to shallow polite social convention, would know and teach them how to set a table, eat soup, and fold a napkin as if they were sitting down to a twelve course meal.  They just always accepted the fact that their mother could do anything and had knowledge of most everything, a fact that has been resolutely confirmed many times.
Rita entered the public sphere as a radical and fighter for social justice starting in high school during WWII when she joined the American Youth for Democracy (a communist group) and was promptly expelled three months later for being a "Trotskyite".  Doggedly and firmly adhering to her convictions, she went on to organize a student strike against allowing a Fascist speaker to use the school assembly.  After high school she left LA, moved to New York, joined the Socialist Workers Party and went on a signature drive in upstate NY to qualify the SWP for the ballot.  It was on this trip she met her future husband, Ed Shaw.  She continued to be very active in the SWP running campaigns, organizing political actions and growing in intellect and conviction.  After the war, Ed, who had served in the merchant marines during the war, was drafted into the peace time Army.  Believing that a married person would be released from the Army, they decided to get married.  Timing the marriage to serve a practical purpose along with showing her love and commitment was very much Rita's way.
After Ed left the army, they moved to Detroit and Rita ran for the US Senate  and several other offices in Michigan on the Socialist Workers Party ticket, ran campaigns and, if not for the sexism of the time (she was seven months pregnant), would have been hauled up before the house un-American activities committee.  The Cuban revolution occurred during this time and Rita was very involved in fighting for justice for the new Cuban state.  She traveled to Cuba, walked in demonstrations, and endured constant surveillance from the FBI.  One can only admire her bravery and adherence to principle.  Standing up for justice for Cuba during the time of McCarthy, the cold war, and fervent anti-communism was like demonstrating for Arab Rights just after September 11.  She also demonstrated for justice and equal rights after September 11, this time introducing her grandchildren to direct action.
In the early 1970's, Rita also became very active and a prominent fighter for women's rights, helping to ensure reproductive rights and equal treatment of women in our society.  In 1976, Rita organized a very effective state-wide Equal Rights Amendment Coalition and encouraged many women to learn new skills and gain confidence in their abilities.  During the height of the Women's Movement Rita was expelled from the SWP for being disruptive.  Rita, disruptive?  Those darn principles again!    In the 1980's she helped to organize the Seattle chapter of the Labor Party and served as its chair for several years.  She was also involved in planning demonstrations against US intervention in Central America.
Rita was not just a political dynamo.  She was also, concurrently, a worker, mother, grandmother, regular person interacting with the world, collector, and loving companion.
Rita worked at numerous jobs to support her family.  A short list includes, waitressing, manufacturing everything from razors, to radars, working the long distance switchboard for ATT - yes that means pulling and plugging those numerous cables seen in black and white movies, self-taught bookkeeper and finally, clerk for the Burlington Northern Railroad.  A clerk who qualified for 42 different jobs by the time she retired.  She also became president of her union – BRAC.
Now Rita was not the most conventional mother.  Along with the loving, caring, and administrative aspects of raising two children, Matthew and Wilma, there was the mother who walked across a union picket line in defense of her children's right to an education controlled by the parents of that school.  This was something that was very hard to do but in character of acting on principal over convention.
The family moved to Seattle in 1970.  Rita and Ed separated and later divorced.   Rita continued being involved in political activity, especially in the Women's Movement.  She met Joan Sandler at a National Organization for Women meeting.  That began a 40 year relationship, including their marriage when the law permitted it.
Her children grew up, staying close to her, and proceeded to have families of their own.  Not having her own children at home did not stop her from contributing to young people.  Rita volunteered at McClure Middle School for years, tutoring and mentoring students there.  She also has been active in her grandchildren's lives in many ways.
Rita always lived her life on her own terms and adhered to her own principles but also with respect, love, and service for others.   
For further information see http://www.washingtonhistory.org/files/library/Shaw.pdf 
Memorial contributions may be made to  http://www.washingtonhistory.org/support/donate/
---
Comments
What a wonderful tribute to Rita. I always enjoyed her company
Joyce harness
---
I'm so sorry for your loss, Joan and the rest of the families. What a wonderful life Rita had! In reading the transcript of her recollections on the Washington history site, it was impossible to think of her as gone. I met Rita and then Joan through our dear friends Rose Mary and Doug Gordon. I so appreciated the loyal support both Rita and Joan provided Doug after we lost Rose Mary. We haven't stayed in touch, but I do think of Rita in times like these, when we really could use a movement! My husband Rich Rousse and I and our daughter are still in Everett, at the same contact info as we were when last in contact in about 2008.
Ann Vining
---
Rita was a firecracker of a woman & total inspiration. I'm so grateful for all the special times we spent together -- thank you for bringing her into our Frucht family, Joan!
- Becca Frucht
---
Rita was a pro. Most recently I ran into her during the Occupy movement and in $15 Now. She will be missed. Rita Shaw, presente!
    
David McDonald
---
This is a wonderfully written biography of an inspiring woman. I'm so glad to have known Rita.
Monica Schley
---
I am so sorry for your loss, dear family of Rita...She was a force for truth, principle and equal rights! I loved reading her bio above - what a gal. And, what a great gift to us all was her life. I learned a lot from her during the Women's Movement and will never forget her.
Elaine Day LaTourelle
---
My condolences to Joan, Wilma and Matt and their families. Rita was a wonderful whirlwind of a woman! She contributed great energy and incisive thought to the woman's movement in Washington. We had some great arguments over the years! She thought deeply and shared those thoughts actively, with humor, sarcasm, ( and some distain for those who did not" get it"). She will be missed. I'm sorry I missed hearing her comments about the current political scene. ....
- Wendy B Marlowe
---
Rita was inspirational for feminists, activists and socialists. She is missed. My sympathy to her family and all those who cared about her. She made me laugh and brought me to my feet to keep fighting. She made me mad and was always there with a hug. I will think of her with every success.
Linda Malanchuk-Finnan
---
Rita was a firecracker! May her sparks continue to inspire and provoke us to act for a better reality and better future for all.
Jennifer Shriver
---