Al Houston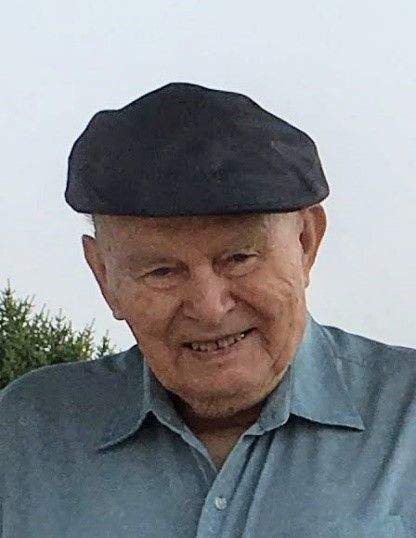 Al Houston, former KING 5 cameraman and studio supervisor, dies at 93
Born Alan Eugene Houston on August 10th, 1927 in Longview, Washington, Al had a normal childhood along with his parents and younger brother, Robert.  As WWII was winding down, Al was old enough to join the Army where he served until he was honorably discharge in 1947.  He then attended a tech school specializing in radio and television operations.  It was during this time that he worked at his first civilian job as a candy maker, which fueled his lifelong love of sweets.

In 1951, Al joined KING 5 TV as a camera operator.  There he met and married the love of his life, Joyce, in 1953.  Shortly thereafter, they moved into a house in West Seattle and were happily ensconced there for more than 60 years.  During his almost 40-year tenure at KING-TV, Al participated in the filming of a number of famous events including the early hydroplane races on Lake Washington and the 1973 USS New Orleans recovery of NASA Skylab II and its crew of astronauts.  For those of you who remember, Al also worked with the Stan Boreson's KING Klubhouse.  But his first love at KING was sports.  Any sports, but mostly baseball and especially football.  When he wasn't covering the games, he was watching the games.

Al was a very gentle, kind, generous man who never uttered a bad word about anyone.  Both he and his wife were compassionate towards others and often hired helpers from the Millionaire's Club for large and small jobs around their home.  They not only provided compensated work, but food, clothing, and a friendly ear.  For women and children in local shelters, they also provided clothing, daily living supplies and monies. 

Al will be fondly remembered by all those whose lives he touched.  Everywhere he went, he baked shortbread from his secret recipe and distributed them liberally, especially to friends and family, but also to hospital workers, bank employees, and a host of others, so many of whom called him, "Mr. Shortbread Houston".

Al died peacefully on December 4th, 2020 wearing his favorite Seahawks jacket while embarking on a fun trip around town with friends.  He will be profoundly missed by all who knew him.

Due to the pandemic, a Celebration of Life for Al will be held later in the year.  Please check this site for updated information.
---
Comments
To the Houston family.
I'm sorry to hear of Al's passing. I worked with him during those very early days of television at KING. The days when we had "tubes" in the TV cameras, everything was done with film (video tape didn't exist yet), so everything that went out on the air was what you lived with. It was a great team of engineers on the Skylab II splashdown of the astronauts out in the South Pacific. The seas were very rough and the well known news broadcaster was deathly seasick...but when the capsule was spotted in the sky and we instantly went "Live" no one at home would have known that he was deathly ill. As soon as we went off the air, he was back throwing up over the side. I also remember Joyce frequently passing through Master Control with some last minute changes to the operating schedule...those were some tense times! Please let me know when a Celebration of Life for Al will take place.
Bob Berg
---
I had the pleasure of being Mr. Houston's primary care provider at VA for many years, and was the recipient of many shortbread cookies! They were the best! He was a deeply kind man, and I always looked forward to seeing him. I'm glad he passed away peacefully doing something he enjoyed, and that he was with friends when he passed. He was a wonderful person. My condolences to his friends and family.
- Carolyn
---
My condolences to the Houston family. Alan was an active member of our 55+ group at Calvary Christian Assembly in Seattle until he was unable to drive. I remember he and his wife would take part in any way to help plan and implement the many day trips and luncheons this group scheduled. After his wife passed, Alan continued with the group and was a treasured member. He was kind, open, well-informed and a great conversationalist. I will truly miss this wonderful man as will his friends in our group.
- Evie Marwood
---
Uncle Al bought me my first ice cream cone and played so many board games with me (an activity I continue with my own 5 children). Together with Auntie Joyce they taught me to love and embrace life through small tasks of cleaning and gardening with them to large projects at their Wenatchee and Vashon Island homes. It was always "Go! Go! Go!" right into the late late night. There was always so much energy, so many plans, so much learning, laughter, happiness and love. They absorbed me into their world of fishing, camping, shopping, blackberry picking, faith life and socializing with their many friends. Many of my spring breaks, summer and Christmas vacations centred around being with them. I will always treasure these memories and they will be in my heart forever. My husband, children and I are saddened by this great loss but will embrace the love and beauty of the life that was shared with us.
Evelyn Gillis
---
On behalf of my late brother, Andrew, and my late sister, Marie, I would like to thank my Uncle Al for all the joy and support he brought to us throughout the years. I will forever treasure and hold dear to my heart the wonderful adventures with him from my childhood, from trips and vacations, to baking and taking me to see my first NBA game. I will cherish the long phone calls we had later in life. He was my sports buddy. It was a joy to celebrate with each other, as well as console each other, over our perspective teams' successes and failures. I would also like to thank Uncle Al for his constant support in my father, Albert's, illness and death last year. He was always there for me.
My mother, Veronica, and I will always consider ourselves incredibly blessed to have known Al Houston.
Michele Heywood
---
Al was a remarkable man and an angel sent to us all. Everything was always alright and everything was always wonderful with him. From our trips to Vancouver, baseball games, dinner parties, burgers out and flying to NY. Then there were quite moments of gardening and making shortbread cookies that warmed that heart too. The memories will live on. Sending all those who loved Al, hope and prayers.
- Noelle
---
My deepest sympathy to all those who were close to Al. I'm sorry to have missed knowing him. He is my 2nd cousin once removed; we both descend from Adolphus and Frances Houston.
- Greta Jo (Houston) Hays
---