Ronald Gene Lehman
Ronald Gene Lehman, 79, a lifelong resident of the Seattle area, passed away on June 17, 2016, after an illness. He was born on July 31, 1936, in Renton to John and Kathryn Christensen Lehman. After graduating from high school and serving in the Coast Guard and Merchant Marines, he worked as a flight attendant for Northwest Airlines. In 1978, he was partnered to John H. Ryan, who survives him. An avid gardener, Ronald was a long-standing member of Saint Dunstan's Episcopal Church in Shoreline, where a memorial will be held on July 2nd at 1:00 PM, (722 N 145th St, Shoreline, WA 98133). All expressions of sympathy are welcome, but memorial contributions to Saint Dunstan's Episcopal Church are especially appreciated.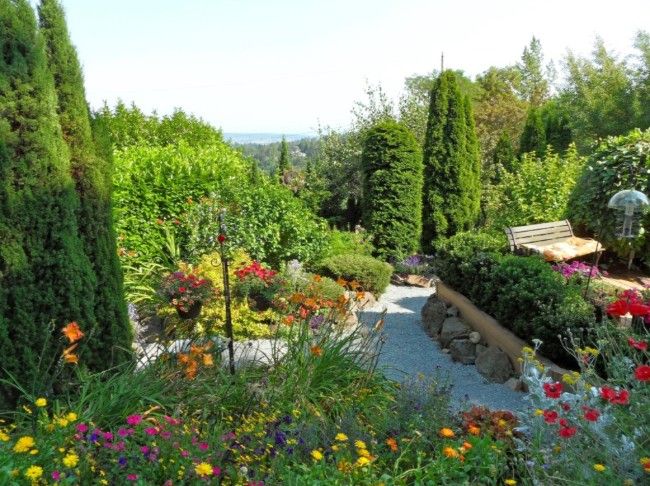 ---
Comments
He fulfilled every dream I could have ever imagined, and brought me to wholeness. I look forward to seeing him again in God's Glory
-John Ryan, his Son
---
Years ago Ron and John welcomed us to the neighborhood with their warmth, generosity and kindness. We feel incredibly fortunate to get to know Ron over the years.
Adrienne and I will always think of Ron tending his garden.
Isabel will remember showing Ron her Halloween costumes, and Thomas will never forget falling into one of Ron's ponds.
-David
---
Ron is already rearranging the garden in heaven and has his favorite spot picked out
- Donald Graf
---
Ron was the most hospitable person I ever met. Charming, generous, and loved by his neighbors. John and Ron became the friends I had always hoped for.
    
Carle Griffin
---
Ron, was our friend and neighbor for 34 years, he was a loving, kind and generous man. He and John became uncles to our son Kailean, who in turn learned what kindness and love meant. Ron & John were the best friends and neighbors you could ever hope for, if you wanted to know what was up in the hood you consulted Ron, he knew everyone and everyone knew him. He will be missed. God Speed!
Rob & Karole
---
I met Ron when I went up to Seattle for retreat and installation into the Paracletians, it was at least 25 years ago. We did not get a chance to do much chatting because of all the folks around, however, when I took a walk through the back garden I realized that though he was not religious his work in the garden was obviously guided by the hand of God. What a beautiful place, to be able to create such a space is a sign of the peace of the spirit the lived inside him. He and John had a beautiful life together, it was amazing how they complimented each other. Ron was very supportive of John's quest for religious life, which is no easy task. Playing second to the church never is! However love and understanding helped them to walk this difficult path! I too can invision Ron in the heavenly gardens trying to rearrange everything. Rest in peace my friend, you deserve it! Pax et Bonum +
    
Bishop Michael Anthony Gifford, OSF,oc
---
I met Ronald through John in the 1980s. John and I worked together and I soon became their friend. Ron hauled big boulders to my yard, I had lost a tree and he designed a lovely spot where the tree once stood. He also was my personal buyer in jewelery . Every exotic trip he returned from, I received a lovely necklace as a souvenir. I still wear them and will cherish them. Will miss the laughter.
Karin Gilmore
---
Ron and John shared 38 years together which speaks volumes of what they had in their life as one. I had only met Ron a few times at St Dunstans Episcopal Church, only to feel so much love that they had for each other. Ron will be missed, more so by John, but the absence from the church activities. I never got a chance to see Ron in his garden as he worked it, but I can imagine his great work in doing so. Ron and John will remain in my prayers, God bless you both for ever!
Randy Van Heusden
---
Ron was always the jokester of the family. He was my mom's favorite cousin. We joked about the klutziness in the family and it must have been related to our Polish bloodline. I will miss you Ron. Thanks for making John a part of our family.
Robin Worland
---
Ron will be so missed by all of his NWA family. At yesterday's service we talked about calling Ron for garden advice. He was a fabulous co-worker and looking at his picture on the front of the program, can still hear his laugh. John, the Eulogy was right on!
- Diane Michalenko
---
Just heard about this at a 4th of July B-B-Q.
- Dan and James
---