Edward James Van Mason, Jr.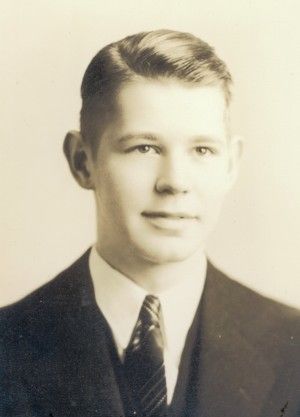 Edward James Van Mason, Jr., was born on June 2, 1922 in Seattle, Washington. He passed away on November 1, 2016, at the age of 94 in Seattle, Washington.
He was predeceased by his father, Edward James Van Mason, who was born in Montpelier, Ohio, and his mother, Frances Klassell, who was born in Port Townsend, Washington.
He is survived by his wife of 65 years, Patricia Pocock Van Mason, his sister, Retired Colonel Caroline Van Mason of Washington, DC, a son, John Van Mason (Christine), and daughter Katie Van Mason Kusske (David), 5 grandchildren, and 4 great-grandchildren.
Edward graduated from Ballard High School in 1939, and stayed active with his class through 2014. After High School he then attended the University of Washington and in 1942 joined the Army serving in the European and Pacific theatres of war. Ed was discharged at the end of World War II and he then finished his degree at the University of Washington, achieved his CPA certification and began working as an accountant. In 1955 he joined the Army Reserves and retired in 1982 at the rank of Major.
They raised their family in the Magnolia neighborhood of Seattle where Edward was very involved with the Magnolia Congregational Church. He enjoyed being in the choir and was the Treasurer on Sundays. He was also active with the Swedish Club and enjoyed singing and traveling with their choir. Edward was employed by Issacson Steel for several years as a CPA and then joined the Pocock family boat building business by running the front office until he retired.
Several of Edward's hobbies include: skiing, hiking, dancing, sailing, water skiing, sail boarding, bird watching and traveling all over the world with his wife Patricia. In their retirement they enjoyed being at their beach house with the family and all the grand and great grandchildren.
At the time of his death, Edward and Patricia Van Mason are residing at Horizon House in Seattle. At Edward's request there is not to be a service or memorial.
---
Comments
---