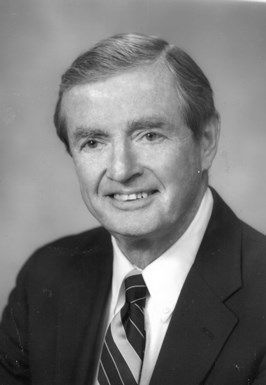 John L. ("Jack") Robins
May 14, 1920 – September 10, 2015
John L. ("Jack") Robins died peacefully on September 10, 2015 at the age of 95.  The second oldest of five children, Jack was born in Ann Arbor, Michigan in 1920 to Sidney and Frances (Lord) Robins.  He grew up in Canton, NY where his father was a Professor of Philosophy and Religion at St. Lawrence University.  Jack spent many happy summers in Conway, NH, hiking in the White Mountains, fishing and playing harmonica on the porch of the family's old farmhouse with his father and brothers.
In 1937, Jack completed high school and went to Germany on an international education program.  He lived with a host family in Lindau and saw first-hand the rise of the Third Reich.  He often sparred with the family's son who was a member of the Hitler Youth.  His father saw the world events unfolding and, despite Jack's protests, shortened his stay and brought him home.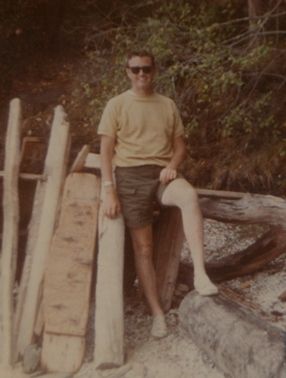 Back in Canton, Jack's father enrolled him at St. Lawrence University where tuition was free for families of professors.  He was Editor of the school paper, a member of the Beta Theta Pi fraternity, and earned the distinction of Phi Beta Kappa with his degree in Economics.   Not a gifted athlete, Jack obtained his goal of earning a varsity letter by managing the wrestling team. Izzie Demsky, better known today as Kirk Douglas, was one of his teammates.  The years at St. Lawrence were formative.  He matured, developed greater clarity around his life goals and set his sights on a career in business.
Following the attack on Pearl Harbor, Jack received a draft notice in March, 1942.  He ultimately served as a US Naval Officer on a supply ship in the South Pacific.  He would describe the experience as wholly uninteresting aside from a tour of exotic lands. He did, however, hone his navigational skills and stand up to a rogue captain, solidifying both his love of the water and his leadership capabilities.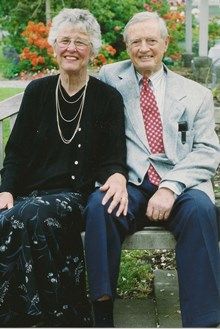 Back from the war, Jack enrolled at Harvard Business School.  After one year, he determined that he wasn't learning anything and dropped out to seek gainful employment.  He obtained a job at State Bank in Albany, NY.  He was restless, though, and felt that banking was not for him. His mother wisely suggested he drive across the country to the Pacific Northwest.  She thought he might like it there. So, in June of 1949, he packed up his 1941 Dodge Coup and headed west.
After a grand adventure, Jack landed in Seattle.  The water, the mountains and the fresh start all coalesced for him and he decided to make it home. He found gainful employment at General Insurance Company as the manager of the Bonds Department.  Most importantly of all, however, he also found the love of his life, Charlotte Small.
Charlotte and Jack met on a blind date and married in 1951 after a brief courtship.  Charlotte was a native Northwesterner, 10 years his junior, socially connected, and athletic.  She was a good tennis player, having been given a membership at the Seattle Tennis Club and was homecoming queen at the University of Washington in 1950.  Their union was a happy one; Jack passed two days after their 64th anniversary.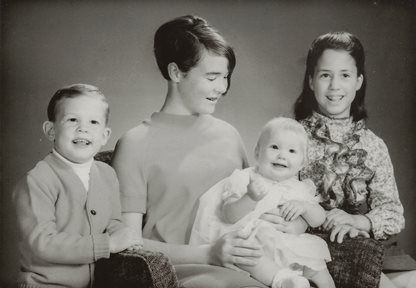 In 1952, Jack joined Simpson Timber Company where he would spend his professional career.  He held several positions in the company, including Industrial Relations, Vice President of Marketing and, ultimately, Vice President of Human Resources.  In the early years, the renewable nature of the timber industry drew him in.  By the end of his career, changes to the industry required mill closures and consolidation which wore on him.  He was compassionate and pragmatic but ready to retire in 1984.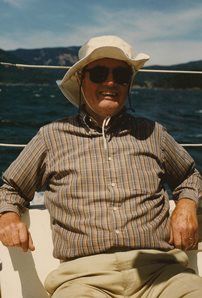 Retirement brought Jack the opportunity to expand his commitment to several non-profit organizations.  He served as President of the Children's Home Society from 1977 – 1980 and remained on the board until his passing as a life-long trustee.   A founding member of Arboretum Unit #52, he served on the Arboretum Foundation Board for 8 years and contributed to the development of the Master Plan.  Charlotte and Jack were both members of Plymouth Congregational Church where Jack served on the Community Investment Board. He advised small businesses through his involvement with SCORE, served on the board of Camp Fire and worked with Aids Impact as Aids became an emergent health crisis.
Jack was an avid outdoorsman who enjoyed hiking, skiing and sailing with friends and family.  His children recall many hiking trips where all they saw of their father was his back.  He was fast and almost always first – to the top and the bottom.  The family developed a special call so they could find each which was often necessary.  Although he loved the mountains, he was never happier than when he could look at or be on a boat.  He was sixty years old before he was able to buy his own sailboat, the culmination of a life-long dream.  He named it Chaska after his wife and three daughters and spent many happy days aboard that boat and the three Chaskas that followed it.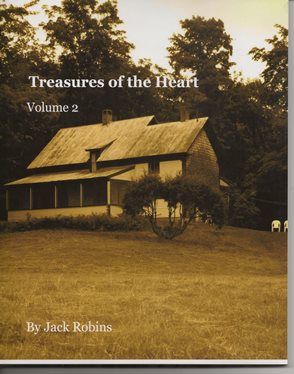 Jack played a pretty good game of bridge and enjoyed winning.  He and Charlotte belonged to a bridge group for over 40 years...much fun.  
When he broke his kneecap in a fly-fishing mishap, Jack sought out a more sedentary diversion.  While he had played harmonica and sung for most of his life, he had never learned how to read music.  He decided it was time for a more formal musical education.  He took up flute playing and enjoyed many hours playing duets with Charlotte who was an accomplished pianist.
As a resident of Horizon House, Jack discovered a passion for writing through a class taught by Peggy Sturdivant.  He spent the last five years writing about the people and events that had figured prominently in his life.  To celebrate his 95th birthday, he held a book release party in honor of his second self-published title, called Treasures of the Heart Vol. 2.  It was a joyous occasion, especially for Charlotte who was finally relieved of her typing and editing responsibilities.  He also enjoyed singing with the OK Chorale, playing bridge and socializing with his many friends and family.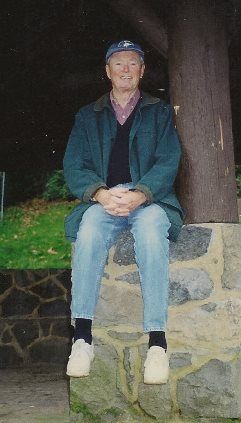 Jack is survived by his wife, his four amazing and talented children and their spouses: Sara Robins and her husband David Briemhurst, Katharine "Katy" Robins, Gary Robins and his wife Ike Robins, Amy Robins and her husband Tom Angus.  Seven grandchildren: Eileen Robins, Charlotte Robins Salu and her husband Motu Salu, Samantha Robins, Michaela Robins, Sara Young, Sienna Angus and Griffin Angus.  One great grand-daughter, Katana Salu.  He is also survived by his 96 year old sister, Anne Frank, youngest brother, James and his wife Marie, sister-in-laws Carolyn Small, Pat Robins, and Ann Ransmeier and numerous nieces and nephews. Two brothers, Ralph and Dick, pre-deceased him.
It was, as they say, a life well-lived.
In lieu of flowers, donations can be made to the Children's Home Society of Washington, Arboretum Foundation, or Plymouth Church.  A celebration of Jack's life is planned for November 22, 2015 at Horizon House in Seattle, WA.
---
Comments
We love you grandpa! we will remember you as long as we live. love sienna, amy, tom and griffin.
---
What a fantastic life and family. Thinking of you and growing up on Clyde Hill. Honored to be friends.
Jay Rockey
Helen Rockey
Susan Rockey Martin
David Rockey
--Helen
---
I was blessed to have met Jack and Charlotte. 
Loved listening to his life.
Great Man I will miss him.
--Carol
---