Frank Sewall Coburn, Jr.
1935 - 2021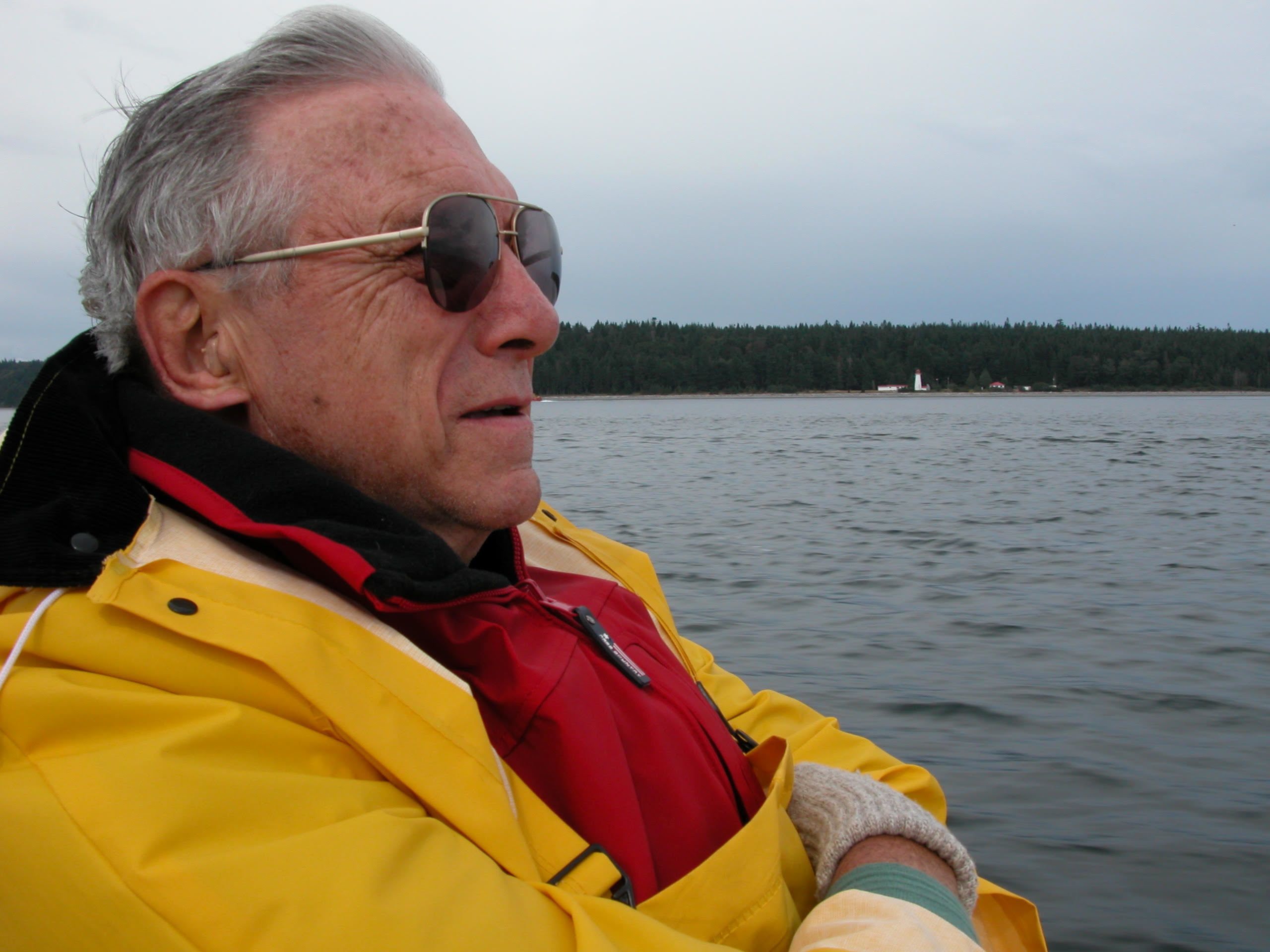 "Only the shadow knows...tippecanoe and tyler too."  A frequent phrase of Frank Coburn's that will be missed but not forgotten.  Frank died in Shoreline, WA, Friday, May 7, 2021 after battling several health challenges for the past year.
Frank Sewall Coburn, Jr. was born on July 8, 1935 in Melrose, Massachusetts. It was there where he met and married his wife of 48 years, Barbara Gail (Knight) Coburn. Armed with an electrical engineering degree from Boston College, Frank and Gail took their three boys on a lifelong tour of the United States that included stops in Melrose, MA, Boxford, MA, Danbury, CT, Lynnfield, MA, Bow, NH, Redmond, WA, Plymouth, PA, Newbury Park, CA, Freeport, IL, Goleta, CA, Santa Barbara, CA (where he worked the majority of his life for Applied Magnetics Corp.), and Spokane, WA, before finally settling in as empty nesters back in Seattle, WA, surrounded by their sons who had also returned to the area. Gail died on April 22, 2006 of cancer.
Frank was definitely a character.  After having four grandchildren, "Grampi" was often referred to by extended family as "Grumpy," affectionately (though not unearned!). Frank could lay his authentic Boston accent on heavy when he wanted to say something wicked funny. Or he could do his Bah Hahbah, Maine impersonation when it might get him a second lobster roll. Oddly, he even took up yoga while enjoying a cruise. The yoga being something he was very proud of and that he later attributed to helping extend his quality of life well into his 80's.
In his later years, he enjoyed long-distance skyping with a few friends from Maine to California to Austria, watching local sports (Mariners, Seahawks, Storm, Seawolves, UW football and UW volleyball), good old hamburgers with fries AND a shake, and the best food served from his youngest son's Seattle area restaurants – the healthy chip plantains but especially the carrot cake!
Frank is survived by his three sons: Robert, David, and Douglas, all of them live in the Seattle area with their respective partners Paige, Diana and Linda. He is also survived by four grandchildren, Kyle, Clarissa, Li and Kai; his sister Charlotte; brothers George and Bill; and his sister-in-law Phyllis.
The family asks that in lieu of flowers, donations in Frank's memory could be made to Evergreen Health Foundation Hospice at https://evergreenhealthfoundation.com/donate/. Hospice was particularly critical in advocating for in-person visits in Frank's last few weeks for which we are so grateful.   Or you could make a donation in Frank's memory to the Pancreatic Cancer Action Network at https://www.pancan.org/. Both Gail and Frank were diagnosed with pancreatic cancer. 
---
Comments
My sincerest condolences to the entire Coburn family. I know Frank was comforted during his last days being so close to his three wonderful sons.
 
Larry Parrish
---