Patricia Alice McClelland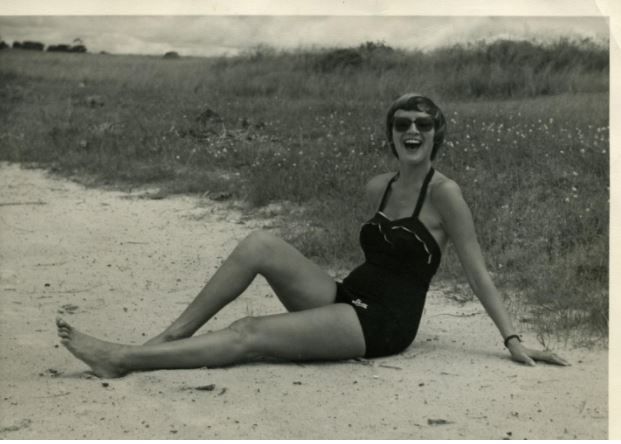 Patricia Alice McClelland passed away at 3 PM on the first day of fall September 22nd, 2017 closing the door on 91 years of life. Born July 2nd 1926 in her parent's, Alice Lillian Conner and Cyril Charles Wheatley, home in Hither Green, Lewisham, England followed an hour later by her twin sister Barbara.   She joined her older sister Eileen and was followed by her brother Terence and sister Shirley.  She wrote later of the glorious and stimulating upbringing in a Victorian house filled with music, literature, poetry, intellectual conversations and religion.
Her father was a rough country boy who was given a white feather at seventeen in 1914 where he experienced the horrors of the western front.  Patricia loved telling his war stories to her children.  Her mother was "quasi aristocratic" and fell in love with this country boy much to Pat's grandmothers dismay.
Pat's early memories include her father talking to the photograph taking German-speaking pilots of an unmarked plane that landed on the Thames estuary and a new Jewish classmate whom told unbelievable tales of "Jude" scrawled on her father's dental practice in Berlin.  She recalls Mosely's Brown Shirt recruiters coming to the door and getting short thrift from her father.  September 3, 1939 was an ominous day for the 13 year old Patricia and Barbara leading to their evacuation from London to a rural town in Wales.  The Twins returned to London after the Blitz only to face V1 and V2 rockets.  She has fond memories of the Yanks who sometimes visited her home.
Post war London was a time of continued hardship where Patricia worked as a typist and continued living at home. On September 11th, 1954 she found herself aboard a BOAC Argonaut flying to the equatorial city of Entebbe, Uganda to work for the British Colonial office.  Suddenly free of the confines of English norms of society, Patricia was able to live an "Isadora Duncan" life of dancing and socializing at the country club. She had countless adventures including coming face to face with a Silverback Gorilla and naked tribesmen. She left her job after her engagement to Gerard Koopman and travelled to Amsterdam to marry.
Unfortunately she ended up tossing her ring at him and found herself back home in London.  Fortunately she was reemployed in Uganda where she met Andy McClelland who was a junior scientific officer.  They married in Mombasa, Kenya on May 22nd, 1958 and honey mooned in the beach city of Malindi.   Andy's job ended and they traveled first Class on the Warwick Castle back to England via the Cape of Good Hope.  This was quite an adventure in itself with ports of call in Mozambique, Cape Town and Saint Helena.  The ship arrived in England on February 6th 1959 just in time for the birth of Alison McClelland in on March 27th on the Isle of Wight.  Life in their Mother in Laws Victoria's Apple Tree Cottage with a new baby and with an unemployed husband was not a fond time as it coupled with the death of her Mother. She was relieved to move to Black Heath in London where Andy finished his doctorate degree and she gave birth to Hugh McClelland on February 8th, 1961.
In September of 1962, Patricia boarded the Statendam to sail to New York City with her young family.  The prosperity of the United States was something to behold as they boarded a train at Grand Central Station to travel to South Bend, Indiana where Andy did his Post doctorate at Notre Dame University.  Andy then accepted a position at the University of California, Davis in 1963 and drove his young family across the western half of the US.  The Sixties were an exciting time to live on a college campus and Patricia is proud to be the only faculty wife to march against the Vietnam War before it became popular to do so.  Patricia was thrilled to return to Africa when Andy took a position with the WHO from June of 1969 to September 1970 in Dar Es Salaam, Tanzania.  On the way out and back the family visited England, Switzerland, Greece and Italy and the children truly met their English relatives for the first time.  Many safaris were taken to the magnificent game parks of East Africa and many weekends were spent snorkeling in the turquoise waters of the Indian Ocean.
Returning to California was somewhat of a letdown, but Patricia continued to enjoy the outdoors backpacking in the Sierra Nevada and traveling around the west.  The Seventies were a time of social upheaval and Andy decided that it was time for a divorce early in 1975.  Patricia found herself greatly challenged to re- enter the work force as a 49 year old woman  and was forced to sell her modest but dream  home to move into a two bedroom apartment with her unruly teenage children.  She enrolled in classes and brought her skills up to date and soon found employment with the University of California and purchased a 3 bedroom Condominium.  She eventually landed a job as an Administrative assistant at the French and Italian department were she rekindled her love of French literature.  She provided support to her two children so they both graduated from UC Davis.  She lived with her cat Yoda in Davis after her retirement in 1988.  Her sister Shirley would visit California and Patricia increasingly traveled to England and France to visit friends and family.  In 2000 she sold her condo in Davis and moved back to her mother country.  She soon found that the damp English weather inflamed her arthritis and moved back to Santa Barbara, California to live with her daughter Alison and her two grandchildren.  She then moved with them to Murrieta, California where she spent her days researching genealogy and writing reminisces about her life.   Patricia's health declined as her daughter fought a losing battle with breast cancer, and Patricia moved to the Northwest in November of 2016 prior to Alison's death in January of 2017.   Patricia moved into Sagebrook retirement home in late December and spent her last months of life meeting new people and sharing her life experiences.
Patricia would speak fondly of her youth and her time in Africa.  She was always fighting for the underdogs in life and would neglect her own interests and financial wellbeing to help others.  She lived a long and eventful life and we were lucky to have her in our lives.

She is survived by her son Hugh and his wife Laura, Grandchildren Mauricio, Madeline, Victoria and Stuart.  She is also survived by Nephews Christopher, Nicholas and Richard Wheatley and Niece Marilyn Spencer.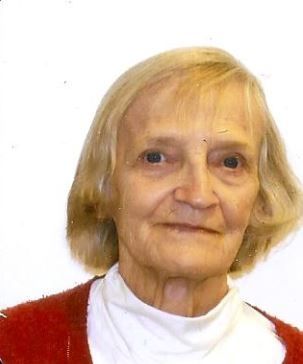 ---
Comments
Hugh mcclelland is in my family tree and and I am. James David Buck McClelland 12/22/1985 in Ventura california 8057011626 I'd love to meet some of my family for I have very few left.
- James David Buck Mc Clelland
---