Kara Bernhard Jakobs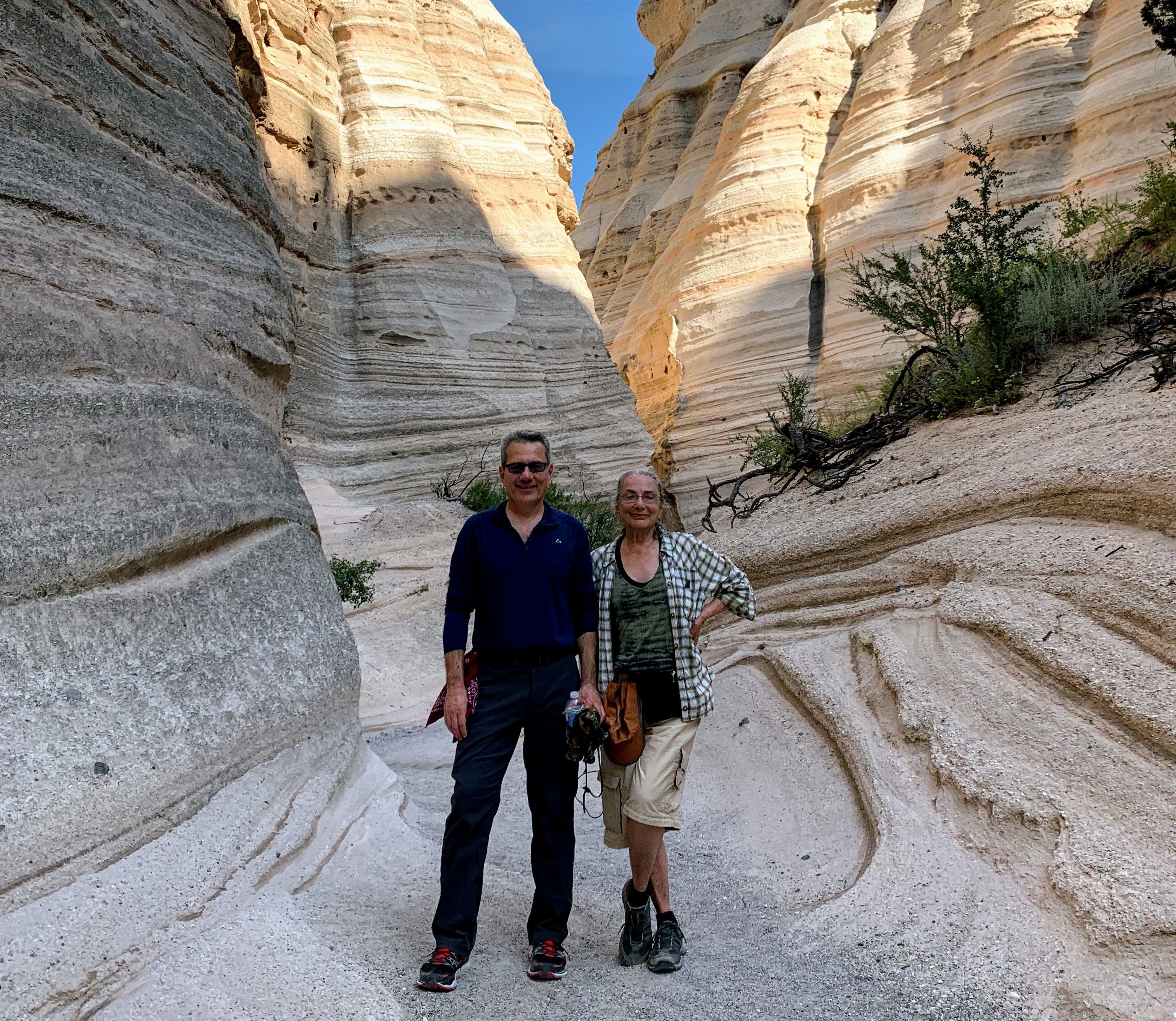 Born June 7, 1936 in Troy, NY, Died July 26, 2021 age 85 in Seattle, WA from pancreatic cancer.
Survived by her sons Alejandro Sanchez and Richard Harris.
Kara had a long and interesting life. She grew up in Troy, New York, the daughter of German immigrants, and graduated from Russell Sage College.
She married a Venezuelan, Guillermo Sanchez, and lived in Caracas for several years where she started raising her 2 sons.
Her 2nd marriage was to another engineer(!), Ted Harris, in Schenectady, New York.
Later, near retirement, they moved to Clearwater, Florida.
She became single again and moved to Napa Valley and San Francisco before settling in Seattle near her son Rich.
She worked throughout her life as a teacher and also as a registered nurse.
Kara loved to travel, learning, movies, and nature. She volunteered at the senior center as well as the Seattle Film Festival. She was physically very active in a walking group and also as a hiker.
She declined chemo or surgery and did remarkably well for almost 2 years, remaining active and with a sound mind until the very end.
She passed away peacefully, without pain, and with her son Rich and his wife Susan at her side.
She was an independent spirit who will be missed.
---
Comments
Dear Kara, we've had so many fun travels and dinners together. I will dearly miss your companionship, your common interest in many things on this wonderful earth that we shared. See you soon, my Dear Friend.

John Hunyady
---
Dear Kara, you are certainly one of my favorite relatives! We shared some stimulating philosophical conversations and I always appreciated how you made sure to check in and learn about what was happening in your second cousin's life and family (me!)
Each time we talked you would share a bit of the past and your appreciation of your heritage. I am thankful that we kept in touch and how you were a sweet keeper of some of my heritage as well.
Dear Rick and Alex,
My sincere condolences on the passing of your mom. As I came to know her better later on in life, she seemed to appreciate the beauty in nature and and had a fun and curious mind. I will miss our talks and always think of her fondly. I only say goodbye for now.
-Hydee
---
Dear Kara,
I admired your independent intellect and enjoyed our conversations even though we did not agree on many subjects. You lived your Life to the fullest and you are at Peace now. Your sudden death was unexpected by us and has saddened us greatly.
Our Condolences go out to you Rick and Alex.

Rudolf and Margrit Schlegel
---