Ann Staley
1939-2020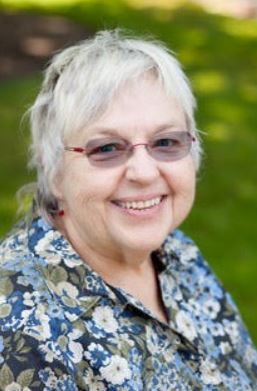 Born the fourth of five children in Hutchinson, KS to Leonard Thomas Stout and Mellie Mae (Staley) Stout, Ann was raised in Falls City, NE, but found her heart's home in the Pacific NW, loving both the forests and the seas. 
Married in 1955 to Jack Kelley, Ann lived in Falls City, NE, San Diego, CA, Nashville, TN, Peoria, IL and at last settled in Seattle, arriving at the launch of the 1962 Century 21 Exposition, when the Space Needle was new, Elvis' car was washed at the Pink Elephant, and the city was celebrating.
Ann is survived by her brother, Jack Leonard Stout (Wendy) and her five children, Michael Kelley (Connie), Cinda Kelley (Stacy Turner), Neimi Kelley, L. Patrick Kelley, Annie Maxwell (Carl), and grandchildren Alethea, Janie, Tyler, Garrett, Rachel, Naomi, and Jack, and her great granddaughter, Aria. She is predeceased by her brother Thomas C. Stout (Marilyn), sisters Mary Lee Willette (Roger), and Emma Georgia Wiar, and grandson, Jess Michael Kelley.
Ann loved music, playing piano and flute in church, and lending her beautiful alto to choirs. In the early 1970's, as a young mother of five, Ann determined to extend her education, attending Shoreline Community College, School of Nursing, earning her AA degree and beginning her career as a Registered Nurse. For the next few years she raised children by day and worked nights at Seattle Children's Hospital. She next turned her focus to the treatment of Alcohol and Drug Addiction, earning certification as a Chemical Dependency Nurse and working for many years with an amazing team at the Care Unit of Ballard Hospital, and later supporting patients at Evergreen Treatment Services, making life long, wonderful friends. 
Ann found her spiritual home in the Church of Jesus Christ of Latter-day Saints where she delighted in learning, and in the loving community of a shared faith. We are so grateful for the care and support her faith family has extended to us in this time of sorrow.
Above all, Ann gave her energy and love to the growth and nurturing of her children, braiding us into a circle of love, stronger than our individual strands.
Ann's death was sudden and unexpected, the result of complications from a fractured tibia.  When we are once again able to gather together, we look forward to celebrating Ann's life, and sharing stories and music in remembrance of her. 
One of Ann's all-time favorite adventures was to gather her family around the beaches and rain forests of the Olympic Peninsula, near Kalaloch, WA. When it is possible to do so, we will go there to say our final goodbyes. We will forever miss her wit, insight, enduring love, and always available listening ear. 
---
Comments
---
Your beautiful, wonderful mother Ann. How I loved her and how I miss her. I retired and left Seattle 5.5 years ago but we stayed in touch via Facebook and an occasional lunch at Chinook's when I was in town. I loved her funny Facebook posts in response to animal pictures. Her humanity and humor came through. I was inducted by her into The Old Ladies Club, your mother being a year older than I. You kids were her pride and joy and how fortunate you all were to have her for a mother.
Lorie Dwinell
---
Dear Cinda and family,
We are so sad to hear of the unexpected loss of your mother...., please know our family sends prayers for her to be at peace and big hugs to you, Stacy, the kids and all your family members. She will always be with you in your heart.
God Bless,
Andrea, Jon & Nicholas Archer
---
Ann was my best friend. She was always there with a good ear and a calm demeanor. I admired her organizational mind for multitasking and her perfectionistic sleuthing to find the correct answers. I could rely on her for anything and she helped me in so many ways. The 35 or more years of Ann's true friendship has been a wonderful gift.
Priscilla Hudson
---