January 31, 1925 - July 1, 2014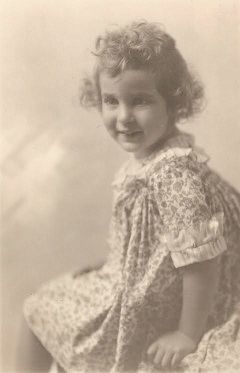 Cornelia (Cornie to everyone) was born in Los Angeles, California, January 31, 1925 to Olivia Hanna and Charles Franklin Longley. She had one brother, Charles, three years older who died at the age of 9 in 1931. She moved to Pasadena, CA in 1931 where she resided until 1946.
She was educated in the Pasadena Public Schools except for the last two years of high school when she went to the Westridge School in Pasadena. Cornie graduated from Pomona College in Claremont, CA in 1946. She moved to Seattle upon graduation and obtained a job at Pacific Northwest Bell where she worked for ten years in the business office and attained the position of supervisor.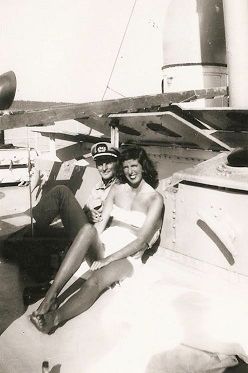 Cornie met her husband Robert Jellison Hull (Bob) on a cruise ship bound for Alaska. They were married on September 8, 1950 in San Gabriel, CA. In 1956, she "retired" from the Telephone Company to assist her husband in their business, Tiny Tankers Oil Delivery, a career that lasted nine years. During this period two wonderful sons were born, Charles Longley (Charlie), on August 6, 1957 and Millard Thomas (Tom) on January 9, 1959.
She joined the University Presbyterian Church in 1964. In 1968 she helped to found and organize the Washington Association for Children with Learning Disabilities and worked energetically with the group for 8 years. In 1981, largely because of her mother's longevity (103+ years), she became interested in the problems of the aging and an active volunteer with Senior Rights Assistance.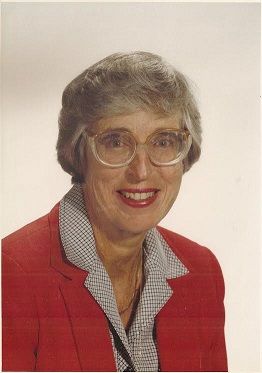 Besides being a fabulous mother to Charlie and Tom, Cornie was the best mother-in-law anyone could ask for, and finally had a daughter in Shaela, Tom's spouse. She was a proud grandmother of Daniel, Olivia, and Malcolm, who adored her. She was an amazing woman, spouse, mother, mother-in-law, grandmother, and friend to so many. She will be dearly missed by all.
The Memorial service will be held at 2:00 pm Thursday, July 31st, at University Presbyterian Church, 4540 15th Ave NE, Seattle. Cornelia will be interned at Mount Pleasant Cemetery, Seattle. Please send any remembrances to CRISTA Good Samaritan Fund.
---
Comments
Dear Bob, Charlie, Tom and Shaela, We all know Cornie was truly, "one in a million". Her positive energy and outlook on life and love of family and friends will be missed but never forgotten. I feel truly blessed to have had Cornie in my life as a young girl and to this day, as a mentor and friend. She was so very proud of you all!! My thoughts and prayers are with you all. Love, Lynne
---
I met Cornelia because I was one who helped care for her mother at CRISTA. I remember several conversations with her when she visited. She was one of those persons I have met that I wished I could have spent more time with. She will be missed by all of you but what wonderful memories you have of her. - Elizabeth Miller
---