Faith Amy Bentley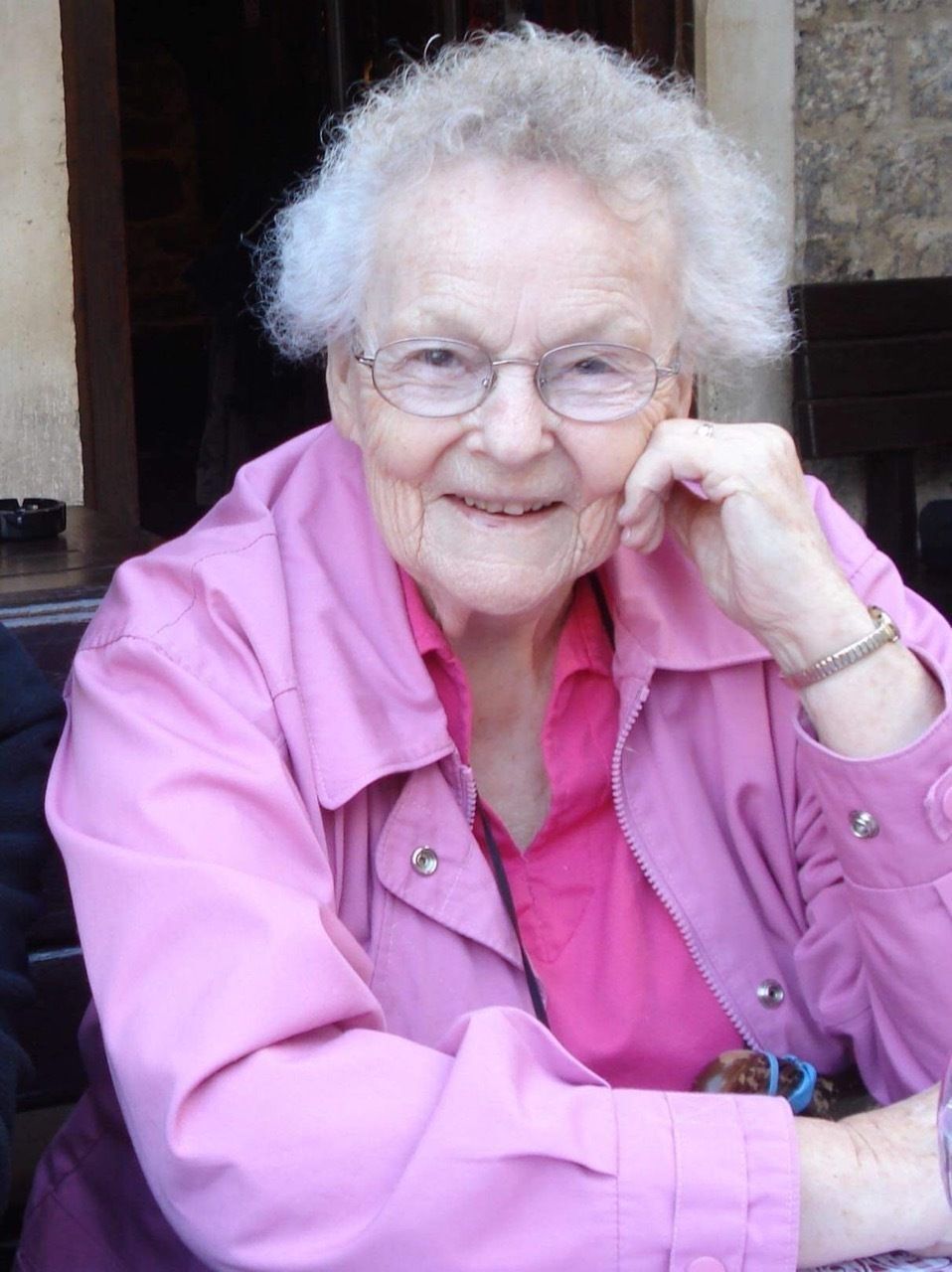 October 15, 1927 - September 9, 2022
---
Faith was born on October 15, 1927, and died on September 9, 2022, at the age of 94.
Faith grew up as the middle child among seven Grandine siblings on a small dairy farm
in Crandon, a town in northern Wisconsin. As a child, she walked to a two-room
schoolhouse and carried out tasks on the farm. This was during the Depression. The
family was not well off but they managed. After graduating from high school at the age
of 16, she moved to Boston, where her oldest brother Joe was enrolled at Harvard.
There she worked assembling experimental radar sets at the MIT Radiation Laboratory.
After World War II ended she enrolled at the University of Wisconsin, Madison. She got
good grades but found that she enjoyed working in the library more than she did
attending classes. So, midway through her sophomore year, she left school and set out
for Seattle, Washington, where her great Aunt Jennie Jones worked as a school
teacher. There she found secretarial work and lived in a boarding house with other
newcomers to Seattle, among them a recently graduated Boeing engineer named
George Bentley. George and Faith married in 1949, after which they moved to Bellevue,
Washington. That same year they joined the Bellevue First Congregational Church.
Aside from two relatively short moves to California for George's work, one in Mill Valley
in the early 1950s and the second in Altadena in the late 1960s, they lived in the
Bellevue area for the rest of their lives.
During the 1950s, the family grew to include four children (Carter, Susan, Linda, and
Laura). After returning from California, George and Faith bought a house on Bel-Red
Road with a large garden, small orchard, field, forest, and a salmon creek. Faith
preserved fruit from the orchard and vegetables from the garden, filling floor-to-ceiling
shelves in the basement with good food to last the winter. In 1962 the family moved to a
larger house on NE 4th Street near the Crossroads Shopping Center. In 1970 Faith and
George bought a beach-side cabin on Lopez Island, where she returned for more than
fifty years for gatherings of family and friends.
Although her siblings scattered from coast to coast, Faith remained close to them. For
many years, as many as could make it gathered each summer in Bethany Beach,
Delaware where they surfcast for bluefish, played cards, and chatted. And each spring,
Faith and her three sisters, Lois, Alice, and Rosemary, gathered at the Bentley home for
a few weeks of card games, jigsaw puzzles, memories, hilarity, and hijinks.
Faith was a caregiver. In addition to raising four children, she cared for many others.
When Wisconsin winters became too hard her parents, Lester and Amy Grandine, came
to Bellevue to live with Faith and George. After Amy's Alzheimer's disease progressed
and she moved to memory care in Issaquah, Lester continued to live with the family
until his death at age 99. Faith cared for George after he suffered a series of strokes
and gradually lost the ability to speak or swallow. When her younger sister, Rosemary,
became afflicted with a terminal ALS-like disease, Faith spent months in the Bay Area
along with her sister Alice Stapel caring for Rosemary and helping support the family.
For 71 years, Faith was a devoted member of Bellevue First Congregational church
(UCC). She sang in the choir, was a Deaconess and Book Group member, and served
on multiple committees and commissions. She joined book groups, participated in an
AIDS Care Team, and counted Sunday offering receipts. She served as church
Financial Secretary for 7 years and was elected as Church Council Moderator. She was
a go-to repository of church history and a tireless knitter of baby blankets. For decades,
every baby born in the church and many others received a baby blanket knitted with
love by Faith Bentley.
Faith loved to travel, with numerous cross-country car trips when the children were
young and international travel later on. In addition to adventures in Australia, Alaska,
and Asia with her husband George, she visited multiple countries with her sisters Alice
and Rosemary and with her daughter Laura. She participated in multiple church choir
tours to Europe, Africa, and South America. Altogether she visited nearly two dozen
countries on six continents.
Following her move to the Silver Glen retirement co-op in 2008, where she served on
the Finance Committee, Faith continued her many church activities and volunteer work
at the American Cancer Society Thrift Shop. There she balanced the books, a role she
also filled for many years as Treasurer of the Lopez Island Peninsula Property Owners
Association.
In her 90s, Faith began to slow down. She stopped driving at 92 and then the COVID
pandemic further limited her social activities. Following a series of falls, progressive
aphasia, and sleep disorganization, she moved to assisted living/memory care at Aegis
Marymoor in November 2021.
Faith was a dutiful daughter, devoted sibling, loving wife and mother, active church
member and leader, and adventurous traveler throughout her long life. She has
contributed greatly to many people and organizations and is remembered fondly.
Faith was preceded in death by her husband George, her parents Lester and Amy
Grandine, her siblings Joseph, Lois, Lester, Rosemary, and John, and her great-
granddaughter Olivia. She is survived by her sister Alice Stapel, children Carter Bentley
(Lynda Emel), Susy Bentley, Linda Elves (Tom), and Laura Bentley, grandchildren
Adrian Bentley (Andrea Thornton), Julia Cameron-Morrison (Chad), Carrie Tanner
(Don), and Jesse Elves (Virginia), 14 great-grandchildren, and one great-great-
grandchild, along with 26 nieces and nephews and dozens of others who remember
Grandma Faith with love and affection.
---