Lawrence 'Larry' Gross Jr.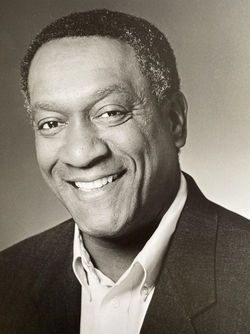 Lawrence 'Larry' Gross Jr. was born in Detroit, MI, on August 18, 1952. He was the eldest of Lawrence Sr. and Shirley Gross' five children: Larry, Grace, Valeria, Andre and Pamela. 
Larry spent his adolescence in Detroit, graduating in 1970 from Cass Technical High School. Being from Detroit, of course he loved Motown music and had a passion for making mixed tapes using 45's. Larry joined the Army in 1972 where he was voted "Most Inspirational" by his Command, and also developed his love for travel, visiting places like Korea and Hawaii. 
Looking for a change in scenery, Larry put down roots in the Seattle area in 1976. Larry joined the King County Sheriff's Office in 1978, and would spend 38 years there until his retirement in 2016. During his time on the force he served as a detective, a member of the Green River Task Force, and a patrol deputy for Precinct 4 in Skyway. Larry loved working for law enforcement and was affectionately known as "Batman", due to his affinity for the crime-fighting superhero. Larry had an unforgettable joint retirement party with Frank Spence, his law enforcement partner of 18 years and friend for many more. Both Larry and Frank were honored by former congressman and Sheriff Dave Reichert upon their retirement.
When not working, Larry loved entertainment: movies, concerts and casinos. He also loved to travel (as long as it was to a warm climate), and had a passion for acting and modeling, as evidenced by his active membership to the Screen Actors Guild. He enjoyed nature and took it all in while riding on his motorcycles, camping, and tending to his plants at home. For those who visited his home, you would also know that Larry was a collector of all things, from artwork, comic books and baseball cards, to any sort of memorabilia that reminded him of good times.
Larry struggled with several medical challenges for the past two years and fought hard all the way up to the end. He passed peacefully with his family by his side.
Larry's sense of humor and his contributions to our lives and the community will never be forgotten and he will be missed greatly. Larry is survived by his three children Larry III, Chrissy, and Kenny, as well as his four siblings: Grace, Valeria, Andre and Pamela.
In light of the current coronavirus environment, a celebration of life for Larry will be postponed until a later date. Please provide your email address in the comments to be notified of plans for the celebration of life. 
As Larry would often sign-off, "Aloha4Now"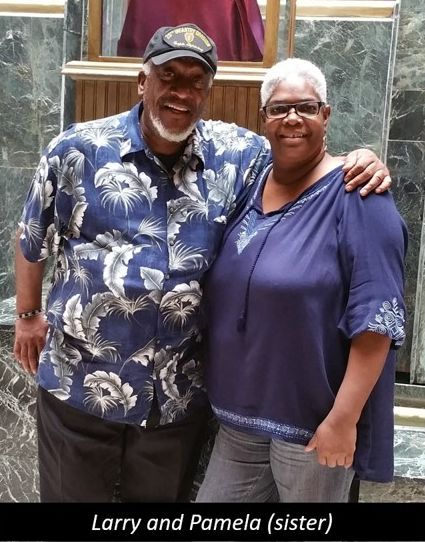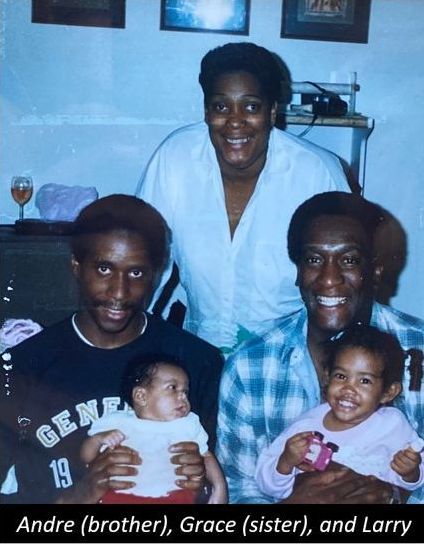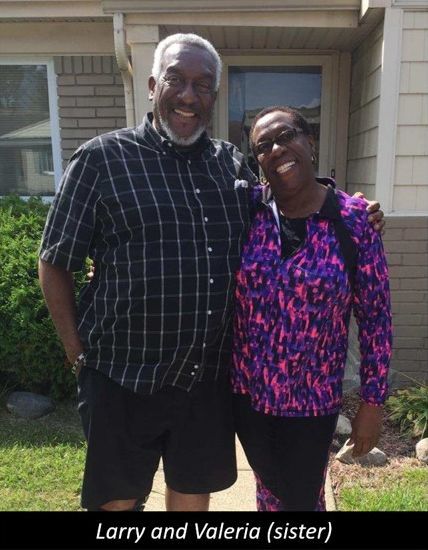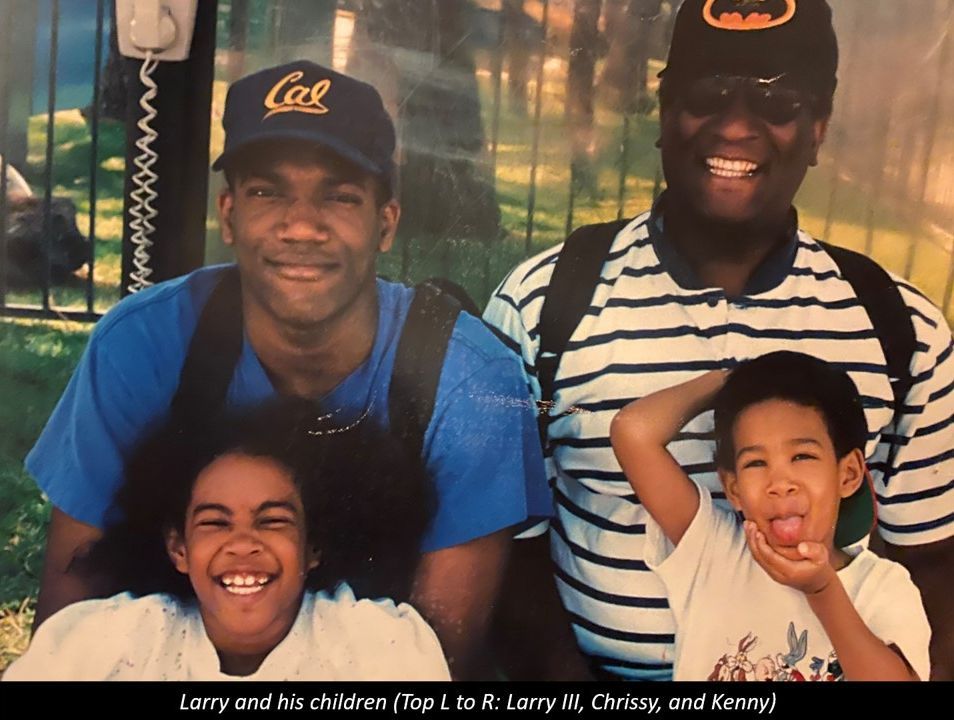 ---
Comments
So very sorry for you loss.
This is such a beautiful obituary, it really describes him and you can tell he truly enjoyed his life.
My prayers go out to you and your family. God bless you all.
    
Robin Boyer
---
Larry and I were rookies with KCSO together. We carpooled together to the Burien precinct. He was such a personable guy. He made work look so easy and fun. We remained friends through the years, even though he remained with KCSO longer than I did. I will miss him and send my deepest condolences to his family.
Fabienne 'Fae' Brooks
---
Val I'm so sorry for your loss. May God cover you and our family during this time of grief. My prayers are with you and the family. I know that God will guide the family through this time. I love you and always praying for the family. Please call me if you need anything m. God bless you cousin.
Love Kevin and Val
---
Larry's passing hit many of us hard. My thoughts and prayers to the family during this period. As a friend and member of L E community, Larry's humor, personality and genuine presence will surely be missed.
Ronald Sylve, Ret. SPD
---
So very sorry to hear of Larry's passing our condolences to his family and friends. He was a good man and will be very much missed. Our prayers and hearts go out to all of you.
Louis Swan and Mardelle Swan
---
One of the best guys I ever worked with, especially on the Green River Task Force in the early days of the investigation. My condolences to his family. The world needs more people like Larry.
Dick Kraske
---
Larry and I started as partners in 1984. We were detectives on the Green River Task Force. Larry had been on the case when it was a skeleton crew, prior to the big expansion in January 84. He was like a big brother to me and we quickly hit it off. Larry was a larger than life character, always positive, even in the grim business of hunting a serial killer. He enjoyed the job and it was contagious. Larry was high energy and smart. He would get on me for driving like an old lady. "You gotta be aggressive Frank".
We continued our partnership in the Warrants and Fugitive Unit. We worked the Central District and Rainier Valley area of Seattle. There was always plenty of work to do. Larry had a talent for gaining tips and cooperation from people and these led to many arrests. Normally it was just Larry and me. We would joke about how these fugitive units evolved over time to arrest teams of 5, 7, or 8 cops doing what we did with 2. "You take him high, I'll take him low" worked for us.
Larry was like Batman. I remember one rainy day by the Weston Hotel. We were stopped for a light and Larry saw a blind guy walking confused in traffic, nearly being hit. Larry jumped out of the car and ran to him, gently taking the man's arm and escorting him safely to the sidewalk.
Back at the office in the King County Courthouse, if I couldn't find Larry I knew where to look. He would be outside the now notorious 3rd Ave entrance smoking and joking with the folks on the street. Larry was a People Person, and that's a reason he excelled at police work.
Later Larry and I worked the areas of Skyway and White Center together. By this time we were getting a little long in the tooth for the street. Larry did not let up and continued to be the nemesis of many bad guys. His work ethic was amazing and inspired me to keep pushing and working hard. Larry became famous as The Skyway Marshall. Around the precinct he was known as Uncle Larry. He was very well respected by the young deputies. When Larry retired he was the senior deputy in the Sheriff's Office on Patrol.
I'm going to miss our lunches we enjoyed in retirement. His passing hit me hard.
I look forward to seeing him again.
Frank Spence
---
He mean so much to me even at this time he is deseased. It was my joy and pleasure serving him. He took me more than a caregiver, so much help he offered, encouraged me at all time. He was my pillar, the one who made me feel the real sweetness of being in America by offering a job opportunity to me. He was a stepping stone to my blessings. I know that God will reward him handsomely for his kind heart and good deeds he showed me and my family. I will miss you daddy. I can't contain the tears. RIP DADDY. And to the entire family, may the peace of God which surpasses all human understanding be with you at this trying time.
LYDIAH YOUR FORMER CAREGIVER
---
You're my hero bossman! Miss buying cheeseburgers and watching old movies. Own it in heaven, you belong there my friend! Jb
---
To Larry's family I offer you my deepest and most sincere condolences. Larry and I worked alongside each other for the last 10 years of our careers with the King County Sheriff's Office at Pct 4 in Skyway. When we weren't busy tackling issues while working, we both fed off of each other's humor! He always greeted me by saying, "hey there good looking!" I always looked forward to working with him as he was a "skilled" crime fighter!
Larry was a good friend and I considered him like an older brother. Although I would joke with him about his eccentric behaviors, he would always take it in stride. I miss you my brother, may you rest in peace.
May God continue to bless and comfort the Gross family!
Carlos W. Bratcher
---
Larry was one of the members of our Hostage Negotiations Team back in the mid 1980s. I'll never forget the call-out we had together. Sheriff Vern Thomas asked us to help the US Navy and Island County with a barricaded sailor located in an isolated housing development several miles from Whidbey Island Naval Air Station. The Navy sent a helicopter down to pick Larry and me up at Boeing Field. After a rough, noisy 30 minute ride to the Naval Air Station we were placed in an Island Co. S.O. deputy's car and off we went at break-neck speed to the scene. Several times Larry and I looked at one another as if to say, "Are we going to make it there alive?" We negotiated with the sailor all night long, and early in the morning he came out. Larry and I were tired but happy with the outcome.
Larry was professional, resourceful, warm and just plain fun to be around. I really enjoyed his presence, and he always had a smile. My heart goes out to his family and friends.
Dave Paul
---
Larry was so funny, friendly, down-to-earth, and gave great hugs. I had the absolute pleasure of getting to know him while working in the dispatch center and then would frequently encounter him in the Courthouse hallways while working for KC Superior Court. I am so sorry to hear he passed and would be honored to attend his memorial. My very deepest sympathy and condolences.
Jaye Ware
---
Larry I will miss you. Who is going to be my "Dunlap" partner? Thank you for all the sage advise and guidance when I needed it. We always laughed when we were together. Thank you for being part of my life. I will see you later my dear friend.
Eddie Draper
---
I was entertained by Larry when we were supposed to be working at KCSO. He did his multiple impressions for me. His Cosby was a favorite of mine. (This was during the 90's.) He always seemed happy and smiling even when in the Legal Unit (my area). Thinking of him makes me smile. I hope his children and family can smile remembering him.
    
Kyle Aiken
---
Jerry Huso
---
What a very well written obituary. Even though I haven't seen Larry for many ,many years, I'll always remember his easy going and pleasing personality. I've not seen sister Pam or brother Audre, (also for many years) but kept in touch through the years with sisters Grace & Valerie. My heart goes out to the entire family with deepest sympathy.
Anthony (Ruby) Gildon
---
I am so sad to read that Larry has passed away. Please accept my deepest sympathies. He was a wonderful man, and will certainly be greatly missed.
Char Sawyer
---
I looked Larry up today as I've wondered about him since he got out of acting. I had cast him in a number of projects and thought the world of him. I'm SO sad to read here of his passing. He was truly a bright light here on earth. I want to express my deepest condolences to his family as a man like he, leaves quite a void in the lives of those who love him. God bless you all and God bless Larry.
- Stephen Salamunovich
---
I am deeply saddened that Larry passed. Catherine and I loved watching Chrissy and Kenny when they were younger. I wish you all heartfelt condolences and virtual hugs.
    
Dave Luttinen
---
Hello,
I did not know Larry, but when I was searching for another Larry, I came across his obituary.
What caught my attention was his dazzling smile, and of course, his name, as both my father and brother are both named Larry as well.
But, ... THAT smile. For some reason, it is what I needed today. His eyes of hope and wonder and a smile that I can only imagine lit up the room. I did not know him, but may your hearts remember the blessings you shared and know that his smile, if by chance today, made my day.
My deepest condolences on your family's loss.
Peace and all good,
    
Hope Hembd
---