Christine McKowen (Haas) Carr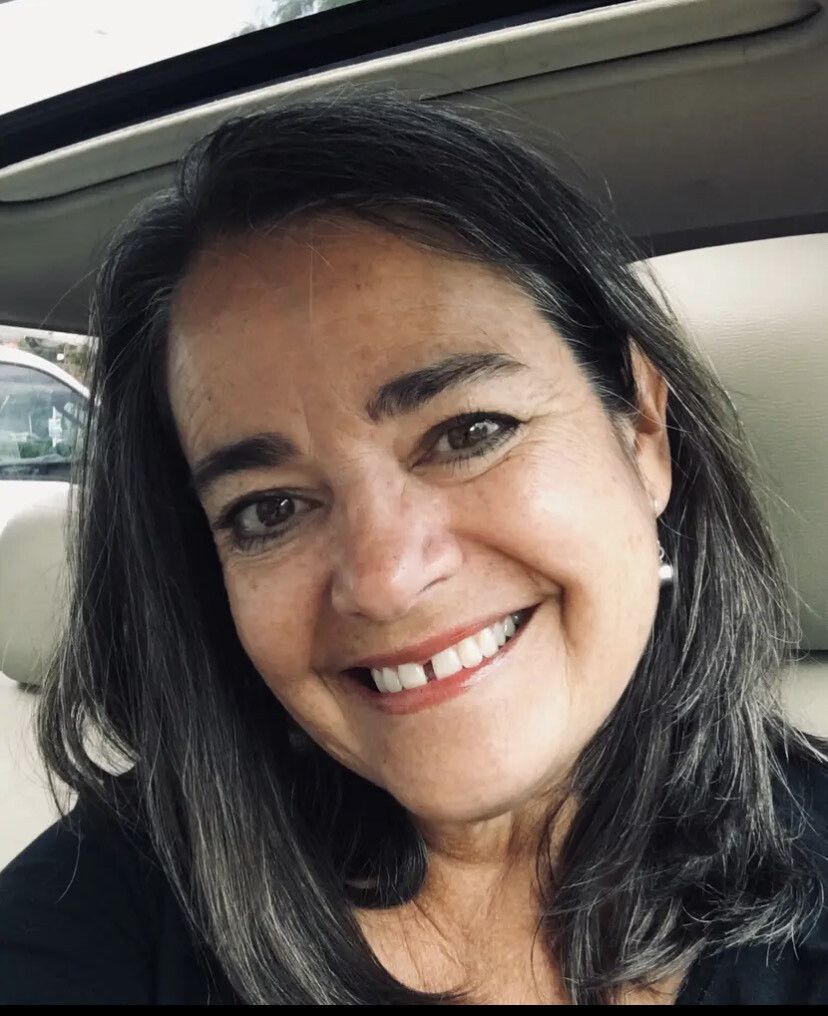 Christine McKowen (Haas) Carr passed away on April 26, 2023 from lymphoma at her home in Seattle, surrounded by her family.
Born in Guatemala City, Guatemala, Christine grew up in Brazil, Turkey, and Saudi Arabia, with Virginia/Washington, D.C. as her home-base. The youngest of four sisters, Christine was a lovely reflection of the best of her family and very much her own person - one of deep faith, reflective, compassionate and delighted in the wonders this world had to explore.
Christine moved to Seattle to attend Seattle Pacific University, where she received her B.A. in English and Art History. In Seattle, she met William (Bill) Haas. They married in 1990 and had three children, Lewis Campbell Haas, Jane Tinker Haas, and Sydney Marie Haas. They raised their family in the Bryant/Ravenna neighborhood and enjoyed picnics under the UW cherry blossoms, taking Oscar-the-Wonderdog to the dog park, and exploring the lovely nature of Washington State, as well as taking frequent trips to visit both her and Bill's families on the East Coast. Bill passed away from cancer in 2011.
In 2015, Christine married Robert Michael Graves Carr and had the privilege of welcoming his family, including his children Julian, Isabelle, Cory and Colton into her life. Christine and Rob enjoyed taking trips to Phoenix and Hawaii, sailing (with Robi doing the heavy lifting), and supporting each other's artistic endeavors.
Throughout her career, in between caregiving and raising a family, Christine was guided by her faith to live humbly, act mercifully, and seek justice. She was an advocate for those marginalized by society. Professionally, much of her career was spent working with and on behalf of at-risk students, refugees, victims of human trafficking, and individuals and families experiencing homelessness. She was steadfast in her commitment to making the world a better place. At Christmas she would often say her only wish was for "world peace",  and she certainly did her part in making that come true. She had a special ability to make people feel seen and heard. Christine treated people with respect and care. She recognized their humanity and their uniqueness, making each individual feel special and valued.
In her free time Christine enjoyed traveling, family game nights, going to art museums, listening to music, cooking, reading and mixed media projects. She relished all aspects of photography—from composition to the dark room—a lifetime hobby she discovered with her father when in 4th grade. She also loved the water—swimming, body surfing, snorkeling, and floating were her favorites. (She began her paddle boarding adventures the day before her diagnosis).
Christine is survived by husband Rob Carr, children Lewis (Riza) Haas, Jane Haas and Sydney Haas, granddaughter Eliza Haas, and stepchildren Colton (Kelsie) Carr, Cory Carr, Isabelle Carr and Julian Carr. She is survived by her mother, Wanda Jane McKowen (93!), her sisters Mariam Anise Bell (March), Marietta Lynn Rueger (Buz), Karen Louise Royer (Kyle), 15 nieces and nephews and their 24 children, her mother-in-law, Marilyn Carr and sisters-in-law Regina Paul, Anne Haas, Kimi Graves, Michell Retinould (Graves) and Sadie Graves Kennedy.
A memorial will be held at Union Church Seattle on Sunday, May 21st, 2023 at 3:00pm.
In lieu of flowers, please consider donating to one of the following organizations in her honor:
Facing Homelessness
https://facinghomelessness.org
Hugo House
https://hugohouse.org
Dress for Success Seattle
https://seattle.dressforsuccess.org/get-involved/donate/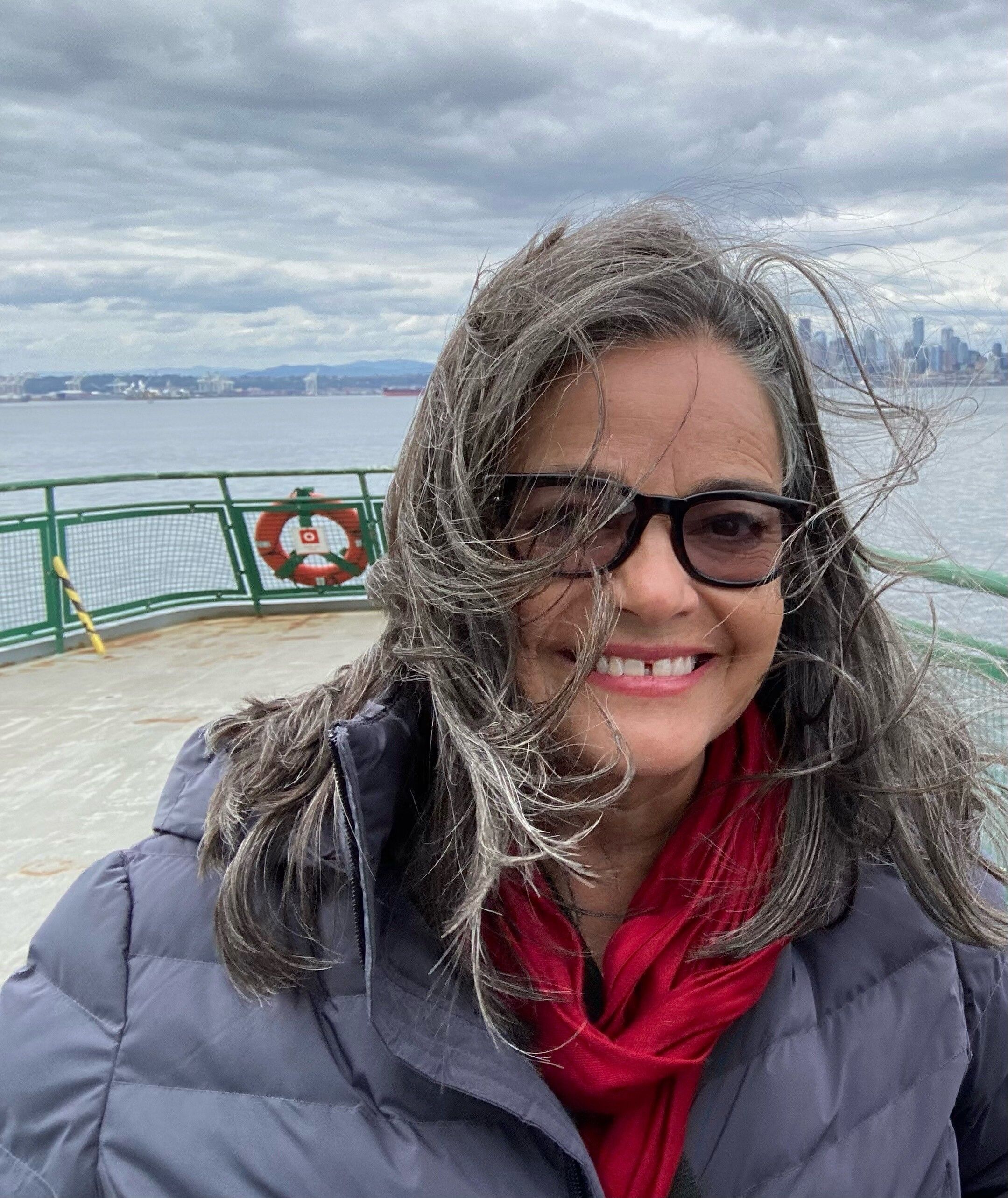 ---
Comments
All I can say is I love you Chris and I really miss you!

Karen Gutowsky Zimmerman
---
So very sorry to find that Chris has passed. We were friends with her and Bill through the 1980s and 90s as we both wrestled with old houses and started families, and were saddened when Bill died. Glad to hear that she found another partner and more happiness after that trying time, but so sorry she is gone. She was a wonderful person. Peace to her family.
Brian Johnson & Robin Ghigliano
---
Both of these photos bring your beautiful soul to life! I am so saddened by your passing, Chris, but I know we will meet up in Heaven. You were a joy to know and such an incredible friend. Love you, Kathy
---
We never met Christine, but knew she was a kindred spirit because she helped our son, who was unemployed and unhoused in Seattle. Our son always spoke about Christine with such reverence and gratitude, that we felt we knew her. It's so sad that such an angel was taken from this earth. We will forever be in her debt for all the kindness, generosity, and support that she provided to everyone she met. Our prayers to her family.
Beverly and Kevin
---
Christine was my friend. We laughed and shared our hearts as mothers, wives and sisters in our faith. We prayed together and encouraged each other along the way during the easy times and the hard. Christine was real. She was a gift to so many. I always looked forward to our time together . Whether it was for a coffee or a 3 hour lunch, we had fun and I have many memories in my heart box. She was the best. I know I will see her again. She is now in her forever home in the arms of Jesus waiting for her loved to join her in time.

Caroline Quinn
---
Robbie. So sorry for your loss. It is truly a sad time for you and your whole family. You will feel her soul touching you in so many ways, so be strong and have faith, as she will always be with you in spirit. Blessings and love, Sandii Berkshire
Sandra Berkshire
---